Wild Yam
Scientific names:
Dioscorea villosa
Common names: Wild yam root is also known as colic root, yuma, devil's bones, rheumatism root, China root, and Mexican wild yam.
Efficacy-safety rating:
ÒÒ...Ethno or other evidence of efficacy.
Safety rating:
●
...Little exposure or very minor concerns.
What is Wild Yam?
Dioscorea villosa is a twining vine native to the central southeastern US and found less frequently in the Appalachian region. It has inconspicuous white to greenish-yellow female flowers and smooth, heart-shaped leaves. There are more than 500 species of Dioscorea worldwide.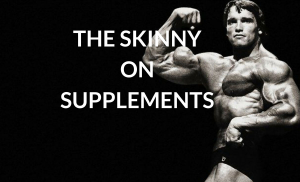 What is it used for?
Traditional/Ethnobotanical uses
Wild yam was popularized by the Eclectic medical movement in the 19th century for its supposed antispasmodic properties and prescribed for biliary colic and spasm of the bowel. It was also promoted for the relief of nausea in pregnancy and for menstrual disorders and cramps. Wild yam has been used for urinary tract infections, rheumatoid arthritis, cholera, nervous excitement, and gas.
General uses
Clinical trials are generally lacking for topical formulations of Dioscorea for menopausal symptoms. Chinese yam polysaccharides have been evaluated in laboratory studies for potential as prebiotics, with varying results. Dioscorea oppositifolia tubers have been used as a saliva substitute.
What is the recommended dosage?
There are inadequate clinical trials on which to base dosing guidelines.
How safe is it?
Contraindications
Contraindications have not yet been identified.
Pregnancy/nursing
Information regarding safety and efficacy in pregnancy and lactation is lacking.
Interactions
None well documented.
Side Effects
A clinical study evaluating the daily consumption of wild yam reported no adverse events. Topical preparations of wild yam extract are relatively free from adverse effects. Based on a single study in rats, oral D. villosa should be avoided in people with compromised renal function.
Toxicities
Topical D. villosa (with an upper limit of 3.5% diosgenin) was found to not be toxic.
References
Wild Yam. Review of Natural Products. Facts & Comparisons [database online]. St. Louis, MO: Wolters Kluwer Health Inc; July 2011.
Copyright © 2009 Wolters Kluwer Health
Further information
Always consult your healthcare provider to ensure the information displayed on this page applies to your personal circumstances.
More about wild yam
Consumer resources
Professional resources
Related treatment guides