Goldenseal
Scientific names:
Hydrastis canadensis
L. Family: Ranunculaceae (buttercups)
Common names: Goldenseal also is known as yellowroot, orangeroot, eyebalm, eyeroot, goldenroot, ground raspberry, Indian turmeric, yellow puccoon, jaundice root, sceau d'or
Efficacy-safety rating:
Ò...Little or no evidence of efficacy.
Safety rating:
●
...Little exposure or very minor concerns.
What is Goldenseal?
Goldenseal is a perennial herb found in the rich woods of the Ohio River valley and other locations in the northeastern United States. The single, green-white flower, which has no petals, appears in the spring on a hairy stem above a basal leaf and two palmate, wrinkled leaves. The flower develops into a red-seeded berry. The plant grows from horizontal, bright yellow rhizomes, which have a twisted, knotty appearance.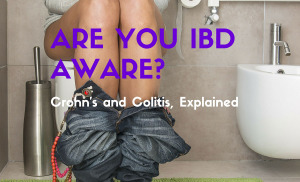 What is it used for?
Traditional/Ethnobotanical uses
Goldenseal root was used medicinally by American Indians of the Cherokee, Catawba, Iroquois, and Kickapoo tribes as an insect repellent, a diuretic, a stimulant, and a wash for sore or inflamed eyes. It was used to treat arrow wounds and ulcers, as well as to produce a yellow dye. Early settlers learned of these uses from American Indians and the root found its way into most 19th century pharmacopeias. The Eclectic medical movement, a branch of American medicine incorporating biobotanical elements and popular in the late 19th century, was particularly enthusiastic in its adoption of goldenseal for gonorrhea and urinary tract infections.
General uses
Goldenseal may be of use in topical infections and is used as an eyewash, but clinical trials are lacking to support its effectiveness. Goldenseal has been included in cold and flu preparations for its ability to suppress mucus, but little evidence supports this use and its effects are debatable. A berberine extract of goldenseal has been used to treat diarrhea. Cardiovascular effects are not clearly defined.
What is the recommended dosage?
Few well-controlled clinical trials are available to guide dosage. Recommended dosages vary considerably: 250 mg to 1 g 3 times daily; some product labeling suggests dosages as high as 3,420 mg/day. For influenza, 10 to 30 drops of the extract 2 to 4 times a day have been recommended.
How safe is it?
Contraindications
None well defined.
Pregnancy/nursing
Documented uterine stimulant. Avoid use.
Interactions
Goldenseal may affect the cytochrome P450 system; however, the clinical importance of this interaction is not clear.
Side Effects
Adverse reactions with usual doses are rare. Berberine may displace bilirubin. Very high doses of goldenseal may rarely induce nausea, anxiety, depression, seizures, or paralysis.
Toxicities
Research reveals little or no information regarding toxicology with the use of this product. Berberine may cause the eyes to be sensitive to light. The sodium-sparing diuretic effect of goldenseal resulted in a case report of reversible elevated sodium blood levels in a child.
References
Goldenseal. Review of Natural Products. Facts& Comparisons 4.0. St. Louis, MO: Wolters Kluwer Health, Inc; November 2008. Accessed January 23, 2009.
Copyright © 2009 Wolters Kluwer Health
Further information
Always consult your healthcare provider to ensure the information displayed on this page applies to your personal circumstances.
More about goldenseal
Consumer resources
Professional resources
Related treatment guides