Dong Quai
Scientific names:
Angelica sinensis
(Oliv.) Diels. Family: Apiaceae (carrot) Synonym: Umbelliferae family
Common names: Dong quai, danggui, tang-kuei, Chinese angelica
Efficacy-safety rating:
ÒÒ...Ethno or other evidence of efficacy.
Safety rating:
●
...Little exposure or very minor concerns.
What is Dong Quai?
A. sinensis (Oliv.) Diels is synonymous with A. polymorpha var. sinensis (Oliv.). Three species of Angelica are monographed separately in the Pharmacopoeia of the People's Republic of China : dong quai, the root of A. sinensis; bai zi, the root of Angelica dahurica (Fisch.) Benth. et. Hook. f. or A. dahurica var. formosana (Boiss.) Shan et Yuan; and du huo, the root of A. pubescens Maxim. f. biserrata Shan et Yuan. In Korea, A. gigas Nakai is used medicinally, while in Japan, A. acutiloba Kitagawa is used. The European A. archangelic L. is used to flavor liqueurs and confections. While botanically related, the various species of Angelica, which differ in chemistry, pharmacology, and toxicology, should not be confused. A molecular biology study of A. acutiloba may lead to efficient methods for distinguishing raw materials.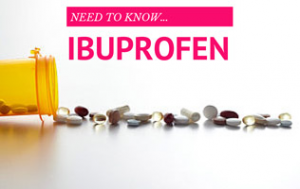 What is it used for?
Traditional/Ethnobotanical uses
Dong quai has been used for thousands of years in traditional Chinese, Korean, and Japanese medicine and continues to be popular in China and elsewhere. It is used primarily for health issues in women and has been termed "female ginseng." It reported to be a blood strengthener and has been used for cardiovascular conditions, inflammation, headache, infections, and nerve pain. It is also used to treat a wide range of conditions including menstrual disorders and other gynecological issues, as an analgesic in rheumatism, and in suppressing allergy symptoms. It is promoted for similar uses in the American herb market.
General uses
Dong quai is used in combination with other plant extracts in Chinese traditional medicine as an analgesic for rheumatism, an allergy suppressant, and in the treatment of menstrual disorders. Dong quai and its chemical constituents possess antiasthmatic, antispasmodic, anti-inflammatory, and anticoagulant properties. Clinical trials supporting traditional uses are limited. It has also been used to flavor liqueurs and confections.
What is the recommended dosage?
Several forms of the plant exist and dosages vary widely: crude root extract by decoction ranges from 3 to 15 g/day; while in combination, preparations 75 mg to 500 mg may be taken up to 6 times a day.
How safe is it?
Contraindications
Relative contraindications in patients receiving warfarin, heparin, or other anticoagulant/antiplatelet therapy, in those with breast cancer, or in the first trimester of pregnancy.
Pregnancy/nursing
Avoid use. Uterine stimulant and relaxant activity have been reported with A. sinensis, while a related species, Angelica archangelica L., was a reported abortifacient and affected the menstrual cycle.
Interactions
Warfarin, heparin, and other antiplatelet therapy due to anticoagulant/antiplatelet action of A. sinensis.
Side Effects
Case reports exist of fever, gynecomastia, and bleeding with concurrent warfarin use. A risk of photosensitization exists.
Toxicities
Data are limited. Chemical constituents have demonstrated cytotoxic properties.
References
Dong Quai. Review of Natural Products. Facts & Comparisons 4.0. April 2009. Accessed May 5, 2009.
Copyright © 2009 Wolters Kluwer Health
More about dong quai
Consumer resources
Professional resources
Related treatment guides