Generic Name: goserelin (implant) (GOE se REL in)
Brand Name: Zoladex
Medically reviewed on August 16, 2017
What is goserelin?
Goserelin is a man-made form of a hormone that regulates many processes in the body. Goserelin overstimulates the body's own production of certain hormones, which causes that production to shut down temporarily.
Goserelin implant is used in men to treat symptoms of prostate cancer.
Goserelin implant is used in women to treat breast cancer or endometriosis. Goserelin is also used in women to prepare the lining of the uterus for endometrial ablation (a surgery to correct abnormal uterine bleeding).
Goserelin implant may also be used for purposes not listed in this medication guide.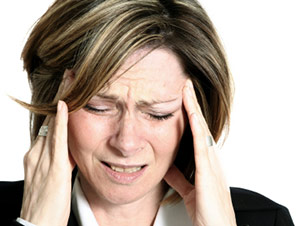 Important Information
Unless you are being treated for advanced breast cancer, you should not use a goserelin implant during pregnancy.
Before taking this medicine
You should not use this implant if you are allergic to goserelin, or:
Unless you are being treated for advanced breast cancer, you should not use a goserelin implant during pregnancy.
To make sure goserelin is safe for you, tell your doctor if you have ever had:
Goserelin can decrease bone mineral density, which may increase your risk of developing osteoporosis. This risk may be greater if you smoke, drink alcohol frequently, have a family history of osteoporosis, or use certain drugs such as seizure medications or steroids. Talk to your doctor about your individual risk of bone loss.
This medicine can harm an unborn baby or cause birth defects. However, goserelin is sometimes given to pregnant women being treated for advanced breast cancer. Unless you are being treated for advanced breast cancer, you should not use goserelin during pregnancy.
You may need to have a negative pregnancy test before receiving the implant.
Use a barrier form of birth control (condom or diaphragm with spermicide). Hormonal contraception (birth control pills, injections, implants, skin patches, and vaginal rings) may not be effective enough to prevent pregnancy during your treatment. Keep using birth control for at least 12 weeks after the implant is removed.
It is not known whether goserelin passes into breast milk or if it could harm a nursing baby. You should not breast-feed while the implant is in place.
How is goserelin given?
Goserelin implant is inserted through a needle into the skin of your upper stomach, once every 28 days. You will receive the implant in a clinic or doctor's office.
Your dosing schedule may be different if you are also receiving chemotherapy. Follow your doctor's instructions. It is very important to receive your goserelin injections on time each month.
You are not likely to be able to feel the implant through your skin, and it should not cause pain or discomfort. The implant will dissolve in your body over time.
While your hormone levels are adjusting, you may notice new or worsening symptoms of your condition during the first few weeks of treatment. Tell your doctor if your symptoms do not improve after several weeks.
If you are a premenopausal woman, you should stop having menstrual periods while the goserelin implant is in place. Call your doctor if you still have regular periods. Missing a dose can cause breakthrough bleeding. After you stop using goserelin, you should begin having regular periods within 12 weeks.
Your blood sugar may need to be checked while using goserelin, even if you are not diabetic. You may need other blood tests at your doctor's office.
Goserelin can cause you to have unusual results with certain medical tests. Tell any doctor who treats you that you are using goserelin.
What happens if I miss a dose?
Call your doctor for instructions if you miss an appointment for your goserelin implant injection.
What happens if I overdose?
Since the goserelin implant contains a specific amount of the medication, you are not likely to receive an overdose.
What should I avoid while receiving goserelin?
Avoid drinking alcohol. It can increase your risk of bone loss while you are being treated with goserelin.
Avoid smoking, which can increase your risk of bone loss, stroke, or heart problems.
This medicine can pass into body fluids (urine, feces, vomit). Caregivers should wear rubber gloves while cleaning up a patient's body fluids, handling contaminated trash or laundry or changing diapers. Wash hands before and after removing gloves. Wash soiled clothing and linens separately from other laundry.
Goserelin side effects
Get emergency medical help if you have signs of an allergic reaction: hives; difficult breathing; swelling of your face, lips, tongue, or throat.
Call your doctor at once if you have:
Common side effects may include:
This is not a complete list of side effects and others may occur. Call your doctor for medical advice about side effects. You may report side effects to FDA at 1-800-FDA-1088.
See also: Side effects (in more detail)
What other drugs will affect goserelin?
Goserelin can cause a serious heart rhythm problem, especially if you use certain medicines at the same time, including antibiotics, antidepressants, heart rhythm medicine, antipsychotic medicines, and medicines to treat cancer, malaria, HIV or AIDS. Tell your doctor about all medicines you use, and those you start or stop using during your treatment with goserelin implant.
This list is not complete. Other drugs may interact with goserelin, including prescription and over-the-counter medicines, vitamins, and herbal products. Not all possible interactions are listed in this medication guide.
Further information
Remember, keep this and all other medicines out of the reach of children, never share your medicines with others, and use this medication only for the indication prescribed.
Always consult your healthcare provider to ensure the information displayed on this page applies to your personal circumstances.
Copyright 1996-2018 Cerner Multum, Inc. Version: 7.05.
More about Zoladex (goserelin)
Consumer resources
Professional resources
Related treatment guides