Tobrasol
Generic Name: tobramycin ophthalmic (TOE bra MYE sin off THAL mik)
Brand Name: Tobrasol, Tobrex
What is Tobrasol?
Tobramycin is an antibiotic that fights bacteria.
Tobrasol (for the eyes) is used to treat bacterial infections of the eyes.
Tobrasol will not treat a viral or fungal infection of the eye. This medicine is for use in treating only bacterial infections.
Tobrasol may also be used for purposes not listed in this medication guide.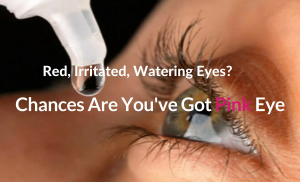 Important Information
Follow all directions on your medicine label and package. Tell each of your healthcare providers about all your medical conditions, allergies, and all medicines you use.
Before taking this medicine
You should not use this medicine if you are allergic to tobramycin, or if you have:
To make sure Tobrasol is safe for you, tell your doctor if you have ever had:
It is not known whether this medicine will harm an unborn baby. Tell your doctor if you are pregnant or plan to become pregnant.
Tobramycin ophthalmic can pass into breast milk and may cause side effects in the nursing baby. You should not breast-feed while using this medicine.
Tobrasol is not approved for use by anyone younger than 2 months old.
How should I use Tobrasol?
Follow all directions on your prescription label. Do not use this medicine in larger or smaller amounts or for longer than recommended.
Tobrasol is usually given as 1 to 2 drops into the affected eye every 4 hours. For a severe infection, you may need to use 2 drops every hour for a short time before reducing the dose and number of drops per day. Your doctor will tell you how long to keep using the medicine. Follow your doctor's dosing instructions very carefully.
If you wear contact lenses, remove them before applying Tobrasol. Ask your doctor if contact lenses can be reinserted after application of the medication.
Wash your hands before using eye medication.
To apply the eye drops:
Tilt your head back slightly and pull down your lower eyelid to create a small pocket. Hold the dropper above the eye with the tip down. Look up and away from the dropper and squeeze out a drop.

Close your eyes for 2 or 3 minutes with your head tipped down, without blinking or squinting. Gently press your finger to the inside corner of the eye for about 1 minute, to keep the liquid from draining into your tear duct.

Use only the number of drops your doctor has prescribed. If you use more than one drop, wait about 5 minutes between drops.

Wait at least 10 minutes before using any other eye drops your doctor has prescribed.
To apply the ointment:
Tilt your head back slightly and pull down your lower eyelid to create a small pocket. Hold the ointment tube with the tip pointing toward this pocket. Look up and away from the tip.

Squeeze out a ribbon of ointment into the lower eyelid pocket without touching the tip of the tube to your eye. Blink your eye gently and then keep it closed for 1 or 2 minutes.

Use a tissue to wipe excess ointment from your eyelashes.

After opening your eyes, you may have blurred vision for a short time. Avoid driving or doing anything that requires you to be able to see clearly.
Do not touch the tip of the eye dropper or ointment tube or place it directly on your eye. A contaminated tip can infect your eye, which could lead to serious vision problems.
Use this medicine for the full prescribed length of time. Your symptoms may improve before the infection is completely cleared. Skipping doses may also increase your risk of further infection that is resistant to antibiotics. Tobrasol will not treat a viral infection such as the flu or a common cold.
Store at room temperature away from moisture and heat. Keep the bottle or tube tightly closed when not in use.
What happens if I miss a dose?
Use the missed dose as soon as you remember. Skip the missed dose if it is almost time for your next scheduled dose. Do not use extra medicine to make up the missed dose.
What happens if I overdose?
An overdose of Tobrasol is not expected to be dangerous. Seek emergency medical attention or call the Poison Help line at 1-800-222-1222 if anyone has accidentally swallowed the medication.
What should I avoid while using Tobrasol?
Avoid wearing contact lenses until you no longer have symptoms of the eye infection.
This medicine may cause blurred vision and may impair your thinking or reactions. Be careful if you drive or do anything that requires you to be alert and able to see clearly.
Do not use other eye medications unless your doctor tells you to.
Tobrasol side effects
Get emergency medical help if you have signs of an allergic reaction: hives; difficult breathing; swelling of your face, lips, tongue, or throat.
Call your doctor at once if you have:
severe burning, stinging, or irritation after using this medicine; or

eye swelling, redness, severe discomfort, crusting or drainage (may be signs of infection).
Common side effects may include:
eye itching or redness;

mild burning, stinging, or irritation;

itchy or puffy eyelids;

blurred vision; or

your eyes may be more sensitive to light.
This is not a complete list of side effects and others may occur. Call your doctor for medical advice about side effects. You may report side effects to FDA at 1-800-FDA-1088.
See also: Side effects (in more detail)
What other drugs will affect Tobrasol?
It is not likely that other drugs you take orally or inject will have an effect on tobramycin used in the eyes. But many drugs can interact with each other. Tell each of your healthcare providers about all medicines you use, including prescription and over-the-counter medicines, vitamins, and herbal products.
More about Tobrasol (tobramycin ophthalmic)
Consumer resources
Other brands: Tobrex, Tomycine, AK-Tob
Professional resources
Related treatment guides
Where can I get more information?
Your pharmacist can provide more information about Tobrasol.
Copyright 1996-2012 Cerner Multum, Inc. Version: 7.01.
Date modified: January 03, 2018
Last reviewed: June 19, 2017