Myleran
Generic Name: busulfan (bue SUL fan)
Brand Name: Busulfex, Myleran
Medically reviewed on September 22, 2017
What is Myleran?
Myleran is a cancer medicine that interferes with the growth and spread of cancer cells in the body.
Myleran taken by mouth is used to treat the symptoms of chronic myelogenous leukemia (a type of blood cancer). This medicine injection is used together with a medicine called cyclophosphamide, to prepare your body to receive a stem cell transplant from a donor's bone marrow.
Myleran is not a cure for leukemia.
Myleran may also be used for purposes not listed in this medication guide.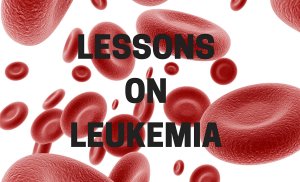 Important Information
Myleran can lower blood cells that help your body fight infections and help your blood to clot. You may get an infection or bleed more easily. Call your doctor if you have unusual bruising or bleeding, or signs of infection (fever, chills, body aches).
Myleran can have long lasting effects on your body. You may need frequent medical tests for a short time after you stop using Myleran.
Before taking this medicine
You should not use Myleran if you are allergic to it.
To make sure you can safely take Myleran, tell your doctor if you have:
a weak immune system (bone marrow depression) caused by other cancer medications or radiation treatment;

epilepsy or other seizure disorder;

history of head injury; or

a history of lung or breathing problems.
Some people treated with Myleran have developed new forms of cancer. Talk to your doctor about your specific risks and benefits of using this medicine.
Do not use Myleran if you are pregnant. It could harm the unborn baby. Use effective birth control, and tell your doctor if you become pregnant during treatment.
Myleran may affect fertility (your ability to have children), whether you are a man or a woman.
It is not known whether busulfan passes into breast milk or if it could harm a nursing baby. You should not breast-feed while using this medicine.
How should I use Myleran?
Use exactly as prescribed by your doctor. Do not use in larger or smaller amounts or for longer than recommended. Follow the directions on your prescription label.
Take the Myleran tablet with a full glass of water.
Myleran injection is given through a needle placed into a vein in your upper chest (central IV). You will receive this injection in a clinic or hospital setting. You will also receive other medicines to help prevent certain side effects of busulfan.
Myleran can lower blood cells that help your body fight infections and help your blood to clot. Your blood will need to be tested often. Your cancer treatments may be delayed based on the results of these tests.
Myleran can have long lasting effects on your body. You may need frequent medical tests for a short time after you stop using Myleran.
Store at room temperature away from moisture and heat.
What happens if I miss a dose?
Take the missed dose as soon as you remember. Skip the missed dose if it is almost time for your next scheduled dose. Do not take extra medicine to make up the missed dose.
Since Myleran is given by a healthcare professional, you are not likely to miss a dose.
What happens if I overdose?
Seek emergency medical attention or call the Poison Help line at 1-800-222-1222.
What should I avoid while using Myleran?
Avoid being near people who are sick or have infections. Tell your doctor at once if you develop signs of infection.
Myleran can pass into body fluids (urine, feces, vomit). Caregivers should wear rubber gloves while cleaning up a patient's body fluids, handling contaminated trash or laundry or changing diapers. Wash hands before and after removing gloves. Wash soiled clothing and linens separately from other laundry.
Do not receive a "live" vaccine while using Myleran, and avoid coming into contact with anyone who has recently received a live vaccine. There is a chance that the virus could be passed on to you. Live vaccines include measles, mumps, rubella (MMR), rotavirus, typhoid, yellow fever, varicella (chickenpox), zoster (shingles), and nasal flu (influenza) vaccine.
Myleran side effects
Get emergency medical help if you have signs of an allergic reaction: hives; difficult breathing; swelling of your face, lips, tongue, or throat.
Call your doctor at once if you have:
blurred vision, tunnel vision, eye pain, or seeing halos around lights;

hallucinations;

persistent cough, congestion, low fever, feeling short of breath (may occur several months or years after using Myleran).

seizure (convulsions);

adrenal gland problems (after long-term Myleran use)--nausea, vomiting, loss of appetite, weight loss and severe weakness or tired feeling;

low magnesium--unusual eye movements, muscle tightness or contraction, muscle weakness or limp feeling, numbness;

low platelets--easy bruising, unusual bleeding (nose, mouth, vagina, or rectum), purple or red pinpoint spots under your skin;

low potassium--confusion, uneven heart rate, extreme thirst, increased urination, leg discomfort, muscle weakness or limp feeling;

low red blood cells (anemia)--pale skin, feeling light-headed or short of breath, rapid heart rate, trouble concentrating;

low white blood cell counts--fever, swollen gums, painful mouth sores, pain when swallowing, skin sores, cold or flu symptoms, cough, trouble breathing;

signs of a heart problem--stomach pain, vomiting, sharp chest pain, trouble breathing; or

signs of liver problems--weight gain, stomach swelling or tenderness, jaundice (yellowing of the skin or eyes).
Common side effects may include:
stomach pain, diarrhea, nausea, vomiting;

blisters or ulcers in your mouth, red or swollen gums, trouble swallowing;

fever;

low red blood cells, low potassium;

sleep problems (insomnia); or

high blood sugar--increased thirst, increased urination, hunger, dry mouth, fruity breath odor, drowsiness, dry skin, blurred vision, weight loss.
This is not a complete list of side effects and others may occur. Call your doctor for medical advice about side effects. You may report side effects to FDA at 1-800-FDA-1088.
See also: Side effects (in more detail)
What other drugs will affect Myleran?
Other drugs may interact with busulfan, including prescription and over-the-counter medicines, vitamins, and herbal products. Tell each of your health care providers about all medicines you use now and any medicine you start or stop using.
Further information
Remember, keep this and all other medicines out of the reach of children, never share your medicines with others, and use this medication only for the indication prescribed.
Always consult your healthcare provider to ensure the information displayed on this page applies to your personal circumstances.
Copyright 1996-2018 Cerner Multum, Inc. Version: 8.04.
More about Myleran (busulfan)
Consumer resources
Other brands: Busulfex
Professional resources
Related treatment guides