afatinib
Generic Name: afatinib (a FAT i nib)
Brand Name: Gilotrif
What is afatinib?
Afatinib is a cancer medicine that interferes with the growth and spread of cancer cells in the body.
Afatinib is used to treat a certain type of non-small cell lung cancer that has spread to other parts of the body. Afatinib is used for this condition only if your tumor has a specific genetic marker for which your doctor will test.
Afatinib is also used to treat squamous non-small cell lung cancer that has spread to other parts of the body after other cancer medicine has been tried without successful treatment.
Afatinib may also be used for purposes not listed in this medication guide.
What is the most important information I should know about afatinib?
Follow all directions on your medicine label and package. Tell each of your healthcare providers about all your medical conditions, allergies, and all medicines you use.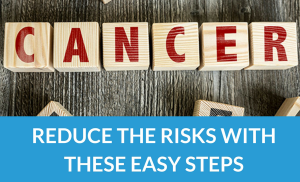 What should I discuss with my healthcare provider before taking afatinib?
You should not use afatinib if you are allergic to it.
To make sure afatinib is safe for you, tell your doctor if you have:
kidney disease;

liver disease;

heart disease;

breathing problems or lung disease other than cancer; or

vision problems, a history of very dry eyes, or if you wear contact lenses.
Do not use afatinib if you are pregnant. It could harm the unborn baby. Tell your doctor right away if you become pregnant during treatment. Use effective birth control to avoid pregnancy while you are using this medication and for at least 2 weeks after your treatment ends.
It is not known whether afatinib passes into breast milk or if it could harm a nursing baby. You should not breast-feed while using this medicine.
How should I take afatinib?
Before you start treatment, your doctor may perform tests to make sure afatinib is the best treatment for your type of lung cancer.
Afatinib is usually taken once per day. Follow all directions on your prescription label. Do not take this medicine in larger or smaller amounts or for longer than recommended.
Take afatinib on an empty stomach, at least 1 hour before or 2 hours after a meal.
Afatinib can cause severe diarrhea, which can be life-threatening if it leads to dehydration. You may be given medications to prevent or quickly treat diarrhea.
Your doctor may recommend you have an anti-diarrhea medicine such as loperamide (Imodium) available at all times while you are taking afatinib. Take the anti-diarrhea medicine as directed on the label, or as prescribed by your doctor.
Call your doctor if you are sick with severe diarrhea, or diarrhea lasting longer than 2 days. You may need to stop taking afatinib for a short time.
While using afatinib, you may need frequent blood tests.
Store the tablets in their original container at room temperature away from moisture, heat, and light. Keep the bottle tightly closed when not in use.
Throw away any afatinib tablets not used before the expiration date on the medicine label.
What happens if I miss a dose?
Take the missed dose as soon as you remember. Skip the missed dose if your next dose is less than 12 hours away. Do not take extra medicine to make up the missed dose.
What happens if I overdose?
Seek emergency medical attention or call the Poison Help line at 1-800-222-1222.
What should I avoid while taking afatinib?
Avoid exposure to sunlight or tanning beds. Afatinib can make you sunburn more easily. Wear protective clothing and use sunscreen (SPF 30 or higher) when you are outdoors.
This medicine can pass into body fluids (urine, feces, vomit). Caregivers should wear rubber gloves while cleaning up a patient's body fluids, handling contaminated trash or laundry or changing diapers. Wash hands before and after removing gloves. Wash soiled clothing and linens separately from other laundry.
Afatinib side effects
Get emergency medical help if you have signs of an allergic reaction: hives; difficult breathing; swelling of your face, lips, tongue, or throat.
Stop using afatinib and call your doctor at once if you have:
severe skin reaction that causes blistering and peeling;

pain, redness, numbness, and peeling skin on your hands or feet;

blisters or ulcers in your mouth, red or swollen gums, trouble swallowing;

eye problems--eye pain or redness, blurred vision, watery eyes, feeling like something is in your eye, increased sensitivity to light;

heart problems--pounding heartbeats or fluttering in your chest, shortness of breath (even with mild exertion), swelling in your legs or ankles, rapid weight gain;

liver problems--nausea, upper stomach pain, tiredness, loss of appetite, dark urine, clay-colored stools, jaundice (yellowing of the skin or eyes); or

lung problems--fever, chest pain, dry cough, wheezing.
Common side effects may include:
mild diarrhea for 1 day or less;

nausea, vomiting, loss of appetite;

mouth sores;

acne, dry skin, mild itching or skin rash; or

redness, pain, swelling, or other signs of infection around your fingernails or toenails.
This is not a complete list of side effects and others may occur. Call your doctor for medical advice about side effects. You may report side effects to FDA at 1-800-FDA-1088.
Afatinib dosing information
Usual Adult Dose for Non-Small Cell Lung Cancer:
40 mg orally once a day

Duration of therapy: Until disease progression or no longer tolerated by patient.

Comments: Administer at least 1 hour before or 2 hours after a meal
What other drugs will affect afatinib?
Tell your doctor about all medicines you use, and those you start or stop using during your treatment with afatinib, especially:
St. John's wort; or

an antibiotic--erythromycin, rifampin; antifungal medicine--itraconazole, ketoconazole; HIV or AIDS medicine--nelfinavir, ritonavir, saquinavir; heart or blood pressure medication--amiodarone, quinidine, verapamil; medicine to prevent organ transplant rejection--cyclosporine, tacrolimus; seizure medication--carbamazepine, phenobarbital, phenytoin.
This list is not complete. Other drugs may interact with afatinib, including prescription and over-the-counter medicines, vitamins, and herbal products. Not all possible interactions are listed in this medication guide.
More about afatinib
Consumer resources
Other brands: Gilotrif
Professional resources
Related treatment guides
Where can I get more information?
Your pharmacist can provide more information about afatinib.
Copyright 1996-2012 Cerner Multum, Inc. Version: 2.02.
Last reviewed: April 26, 2016
Date modified: November 15, 2017