Ocriplasmin
Class: EENT Drugs, Miscellaneous
VA Class: OP900
Chemical Name: Micro-(synthetic human) plasmin
Molecular Formula: C1214H1890N338O348S14
CAS Number: 1048016-09-6
Brands: Jetrea
Medically reviewed on September 4, 2017.
Introduction
Recombinant truncated form of human plasmin (a serine protease); a vitreolytic agent.1 2 3 6 7 9 10 12 13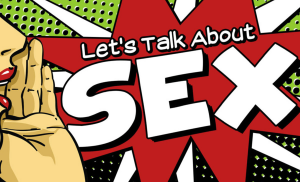 Uses for Ocriplasmin
Vitreomacular Adhesion
Treatment of symptomatic vitreomacular adhesion (VMA).1 2 14
Provides pharmacologic (nonsurgical) option for patients with less severe symptomatic VMA to receive treatment at an earlier stage and potentially avoid surgical complications.2 3 9 10 11 14 5
Ocriplasmin Dosage and Administration
Administration
Ophthalmic Administration
Administer by intravitreal injection only into the affected eye by a qualified physician.1
Must be diluted prior to intravitreal administration.1 Remove vial from freezer and allow contents to thaw at room temperature for several minutes.1 Once completely thawed, dilute with 0.2 mL of sterile, preservative-free 0.9% sodium chloride for injection.1 Gently swirl to mix contents.1
Prior to intravitreal administration, withdraw entire contents of vial (0.4 mL) through a sterile 19-gauge needle into a 1-mL syringe (both provided by manufacturer4 ) using aseptic technique.1 Discard needle and replace with sterile 30-gauge needle (also provided by manufacturer4 ) for intravitreal injection.1 To obtain appropriate dose (0.125 mg), carefully expel air bubbles and excess drug until plunger tip is aligned with the line that marks 0.1 mL on the syringe.1 Use immediately because drug product contains no preservatives.1
Inject under controlled aseptic conditions (including use of sterile gloves, sterile drape, and sterile eyelid speculum [or equivalent]) following adequate anesthesia and administration of a broad-spectrum anti-infective agent.1
To administer intravitreally, insert 30-gauge injection needle 3.5–4 mm posterior to the limbus, aiming toward the center of vitreous cavity in order to deliver intended dose to the mid-vitreous.1 Avoid injecting into the horizontal meridian.1
Monitor patients for elevation of IOP immediately following intravitreal injection; monitoring may include evaluation of optic nerve head perfusion or tonometry.1 A sterile paracentesis needle should be available.1
Use each vial only for treatment of a single eye; discard any unused portion.1 If contralateral eye requires treatment, use a new vial; change sterile field, syringe, gloves, drape, eyelid speculum, and injection needle before administering into the other eye.1 (See Dosage under Dosage and Administration.)
Repeated administration in the same eye is not recommended.1
Dosage
Adults
Symptomatic Vitreomacular Adhesion
Ophthalmic Administration
Intravitreal injection: 0.125 mg (0.1 mL of diluted solution) into the affected eye once as a single dose.1 Repeated doses not recommended because of possible increased risk of lens subluxation.1 14 (See Lens Subluxation under Cautions.)
If contralateral eye requires treatment, wait >7 days after initial injection before administering to contralateral eye because monitoring of postinjection course (including potential for decreased vision) in injected eye is necessary.1
Special Populations
Dosage modification not required based on age or gender.1
Cautions for Ocriplasmin
Contraindications
Manufacturer states none known.1
Warnings/Precautions
Decreased Vision
A decrease of ≥3 lines of best corrected visual acuity reported.1 The majority of cases were attributed to progression of VMA with traction; many such cases required surgical intervention.1 Monitor patients appropriately.1
Intravitreal Injection-related Effects
Intraocular inflammation or infection, intraocular hemorrhage, and increased IOP reported.1 Most cases of intraocular inflammation were mild and transient.1
Monitor patients for elevation of IOP immediately following intravitreal injection.1 (See Administration under Dosage and Administration.) Instruct patients to promptly report any symptoms suggestive of endophthalmitis or retinal detachment (e.g., eye pain or redness, photophobia, blurred or decreased vision).1
Lens Subluxation
Lens subluxation reported in at least one patient who received an intravitreal dose of 0.175 mg (1.4 times the recommended dose).1 Lens subluxation also reported in animals receiving a single dose that produced vitreous concentrations 1.4 times those achieved with the recommended dose; in monkeys receiving a second intravitreal dose 28 days after the first dose, lens subluxation was reported in 100% of treated eyes.1
Repeated administration in the same eye is not recommended.1
Retinal Breaks
Retinal detachment and retinal tear (without detachment) reported following ocriplasmin treatment; occurred before, during, or after vitrectomy.1
Dyschromatopsia
Dyschromatopsia, described as yellowish vision, reported.1 In approximately half of such cases, electroretinographic changes also reported.1
Immunogenicity
As with all therapeutic proteins, potential for immunogenicity exists; however, immunogenicity to ocriplasmin not evaluated.1
Specific Populations
Pregnancy
Category C.1
Lactation
Not known whether ocriplasmin is distributed into milk.1 Caution if used in nursing women.1
Pediatric Use
Safety and efficacy not established.1
Geriatric Use
No substantial differences in efficacy or safety relative to younger patients.1
Common Adverse Effects
Vitreous floaters,1 2 conjunctival hemorrhage,1 2 eye pain,1 2 photopsia,1 2 blurred vision,1 2 macular hole,1 reduced visual acuity,1 visual impairment,1 2 retinal edema.1
Interactions for Ocriplasmin
No formal drug interaction studies to date.14
Ocriplasmin Pharmacokinetics
Absorption
Bioavailability
The theoretical average vitreous concentration achieved immediately after intravitreal injection is approximately 29 mcg/mL (0.125 mg-dose delivered to 4.3 mL of vitreous volume).1 4
Systemic concentrations expected to be low or undetectable following intravitreal injection because of the small dose (0.125 mg) administered.1
Elimination
Metabolism
Undergoes autolysis in vitreous.4 In systemic circulation,4 rapidly inactivated by protease inhibitor α2-antiplasmin or α2-macroglobulin of the endogenous protein catabolism pathway.1
Following intravitreal injection in a limited number of patients undergoing vitrectomy, mean vitreous concentrations declined rapidly.1 At 24 hours postinjection, mean vitreous concentrations were <3% of the theoretical vitreous concentration achieved immediately after injection.1
Elimination Route
Endogenous protein catabolism.1
Stability
Storage
Parenteral
Injection
Frozen at or below −20°C.1 Protect from light.1 Store in original package until use.1
Actions
Proteolytic enzyme; exhibits activity against protein components (e.g. collagen, fibronectin, laminin) of the vitreous body and the vitreoretinal interface.1 2 9 13 14

Promotes liquefaction of the vitreous body and detachment of the vitreous from the retina (posterior vitreous detachment [PVD]) by dissolving the protein matrix responsible for VMA.1 8 9 10 13
Advice to Patients
Risk of intraocular inflammation or infection.1 Importance of patients informing their ophthalmologist immediately if change in vision occurs or if the treated eye becomes red, sensitive to light, or painful.1

Possible risk of temporary visual impairment after intravitreal injection;1 importance of avoiding driving a vehicle or operating heavy machinery until visual impairment has resolved.1 If visual impairment persists or worsens, importance of seeking care from an ophthalmologist.1

Importance of women informing clinicians if they are or plan to become pregnant or plan to breast-feed.1

Importance of informing clinicians of existing or contemplated concomitant therapy, including prescription and OTC drugs, as well as any concomitant illnesses.1

Importance of informing patients of other precautionary information.1 (See Cautions.)
Preparations
Excipients in commercially available drug preparations may have clinically important effects in some individuals; consult specific product labeling for details.
Please refer to the ASHP Drug Shortages Resource Center for information on shortages of one or more of these preparations.
Ocriplasmin (Recombinant)

| Routes | Dosage Forms | Strengths | Brand Names | Manufacturer |
| --- | --- | --- | --- | --- |
| Ophthalmic | Injection, for intravitreal use only | 2.5 mg/mL (0.5 mg/0.2 mL) | Jetrea | ThromboGenics |
AHFS DI Essentials. © Copyright 2018, Selected Revisions September 4, 2013. American Society of Health-System Pharmacists, Inc., 4500 East-West Highway, Suite 900, Bethesda, Maryland 20814.
References
1. ThromboGenics, Inc. Jetrea (ocriplasmin) intravitreal injection prescribing information. Iselin, NJ;2012 Oct.
2. Stalmans P, Benz MS, Gandorfer A et al. Enzymatic vitreolysis with ocriplasmin for vitreomacular traction and macular holes. N Engl J Med. 2012; 367:606-15. [PubMed 22894573]
3. Stalmans P, Delaey C, de Smet MD et al. Intravitreal injection of microplasmin for treatment of vitreomacular adhesion: results of a prospective, randomized, sham-controlled phase II trial (the MIVI-IIT trial). Retina. 2010 Jul-Aug; 30:1122-7.
4. ThromboGenics, Inc., Iselin, NJ: Personal communication.
5. ThromboGenics, Inc. Jetrea (ocriplasmin) intravitreal injection, 2.5 mg/mL formulary submission dossier. Iselin, NJ; 2012.
6. Gandorfer A, Rohleder M, Sethi C et al. Posterior vitreous detachment induced by microplasmin. Invest Ophthalmol Vis Sci. 2004; 45:641-7. [PubMed 14744909]
7. Schneider EW, Johnson MW. Emerging nonsurgical methods for the treatment of vitreomacular adhesion: a review. Clin Ophthalmol. 2011; 5:1151-65. [PubMed 21887098]
8. Sebag J. Pharmacologic vitreolysis--premise and promise of the first decade. Retina. 2009 Jul-Aug; 29:871-4.
9. Kuppermann BD. Ocriplasmin for pharmacologic vitreolysis. Retina. 2012; 32 Suppl 2:S225-8; discussion S228-31.
10. Mitchell MD, Miller DM. Looking at ocriplasmin as a new option in eye disease. Drugs Today (Barc). 2012; 48:519-24. [PubMed 22916339]
11. Anon. A changing treatment paradigm for vitreomacular adhesion. Retina Today. 2012 Oct:53-4.
12. Rhéaume MA, Vavvas D. Pharmacologic vitreolysis. Semin Ophthalmol. 2010 Sep-Nov; 25:295-302.
13. Gandorfer A. Enzymatic vitreous disruption. Eye (Lond). 2008; 22:1273-7. [PubMed 18292784]
14. US Food and Drug Administration. Center for Drug Evaluation and Research. Application number: 125422Orig1s000: Medical review. From FDA website. 2012 Sep 26.
More about ocriplasmin ophthalmic
Consumer resources
Professional resources
Other brands: Jetrea
Related treatment guides