Mitosol
Generic Name: mitomycin
Date of Approval: February 7, 2012
Company: Mobius Therapeutics, LLC
Treatment for: Glaucoma Surgery
FDA Approves Mitosol
The U.S. Food and Drug Administration (FDA) has approved Mitosol (mitomycin for solution) for use in glaucoma surgery.
Glaucoma is the second-leading cause of blindness in the United States. It is treated progressively, beginning with pharmaceuticals, then office intervention and finally surgery. Mitosol provides a new system for delivering a precise dose of its active ingredient, mitomycin-c, to ophthalmic surgeons for use in procedures without any change to their current technique.
Highlights of Mitosol Prescribing Information
These highlights do not include all the information needed to use Mitosol (mitomycin for solution) safely and effectively. See full prescribing information for Mitosol (mitomycin for solution).
Indications and Usage
Mitosol is an antimetabolite indicated as an adjunct to ab externo glaucoma surgery.
Dosage and Administration
Mitosol is intended for topical application to the surgical site of glaucoma filtration surgery. It is not intended for intraocular administration.
Each vial of Mitosol contains 0.2 mg of mitomycin and mannitol in a 1:2 concentration ratio. To reconstitute, add 1 mL of Sterile Water for Injection, then shake to dissolve. If product does not dissolve immediately, allow to stand at room temperature until the product has dissolved into solution.
Fully saturate sponges provided within the Mitosol Kit utilizing the entire reconstituted contents of the vial.
Apply fully saturated sponges equally to the treatment area, in a single layer, with the use of a surgical forceps. Keep the sponges on the treatment area for two (2) minutes, then remove and return to the Mitosol Tray for defined disposal.
Dosage Forms and Strengths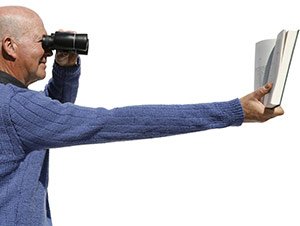 Each vial contains a sterile lyophilized mixture of 0.2 mg mitomycin and 0.4 mg mannitol; when reconstituted with Sterile Water for Injection, the solution contains 0.2 mg/mL mitomycin.
Contraindications
Hypersensitivity to mitomycin.
Women who are or may become pregnant during therapy.
Warnings and Precautions
Cell Death. Mitomycin is cytotoxic. Use of mitomycin in concentrations higher than 0.2 mg/mL or use for longer than 2 minutes may lead to unintended corneal and/or scleral damage including thinning or perforation. Direct contact with the corneal endothelium will result in cell death.
Hypotony. The use of mitomycin has been associated with an increased instance of post-operative hypotony.
Cataract Development. Use in phakic patients has been correlated to a higher instance of lenticular change and cataract formation.
Mitosol side effects
The most frequent adverse reactions to Mitosol occur locally and include hypotony, hypotony maculopathy, blebitis, endophthalmitis, vascular reactions, corneal reactions, and cataract.
To report SUSPECTED ADVERSE REACTIONS, contact Mobius Therapeutics LLC at 1-877-393-6486 or FDA at 1-800-FDA-1088 or www.fda.gov/medwatch.
See also: Side effects (in more detail)
Patient Counseling Information
Instruct patients to discuss with their physician if they are pregnant or if they might become pregnant.
Instruct patients to discuss with their physician if they have demonstrated a hypersensitivity to mitomycin in the past.
Nursing mothers should be advised that it is not known if Mitosol is excreted in human milk. Because many drugs are excreted in human milk, and because of the potential for serious adverse reactions in nursing infants, a decision should be made whether to discontinue nursing or to discontinue use of the drug, taking into account the importance of the drug to the mother. It is recommended that women receiving Mitosol not breast feed because of the potential for serious adverse reactions in nursing infants.
Patients should be advised of the toxicity of Mitosol and potential complications.
More about Mitosol (mitomycin ophthalmic)
Consumer resources
Professional resources
Related treatment guides