Class: Parasympathomimetic (Cholinergic) Agents
VA Class: AU300
CAS Number: 590-63-6
Brands: Urecholine
Medically reviewed on May 1, 2018.
Introduction
Cholinergic agonist.a
Uses for Bethanechol Chloride
Urinary Retention
Treatment of acute postoperative and postpartum nonobstructive urinary retention and neurogenic atony of the bladder with retention.104 a
Preferred agent to other parasympathomimetic drugs because of its relatively localized effect on the urinary tract and relative lack of adverse cardiovascular effects.a
Heartburn
Has been shown to produce symptomatic improvement and decrease antacid use in some patients with chronic refractory heartburn† and gastroesophageal reflux disease (GERD), including vagotomized and antrectomized patients.a However, use has decreased because of adverse CNS effects; acid suppression therapy with other agents (e.g., proton-pump inhibitors, histamine H2-receptor antagonists) is principally used.105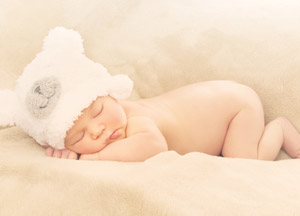 Bethanechol Chloride Dosage and Administration
Administration
Administer orally on an empty stomach (e.g., 1 hour before or 2 hours after a meal) to minimize nausea and vomiting.104 a
Has been administered by sub-Q injection, but an injectable dosage form no longer is commercially available in the US.a
Dosage
Available as bethanechol chloride; dosage expressed in terms of the salt.104 a
Individualize dosage according to the type and severity of the condition.104 a
Adults
Urinary Retention
Oral
Determine the minimum effective dosage by administering 5 or 10 mg every hour until a satisfactory response occurs or a maximum of 50 mg has been given.104 a
Usual dosage: 10–50 mg 3–4 times daily. 104 a
Heartburn†
Oral
25 mg 4 times daily has been given.a
Special Populations
No special population dosage recommendations at this time.a
Cautions for Bethanechol Chloride
Contraindications
Hyperthyroidism.104

Peptic ulcer.104

Latent or active bronchial asthma.104

Coronary artery disease (CAD).104

Epilepsy.104

Parkinsonism.104

Pronounced bradycardia or hypotension.104

Vasomotor instability.104

Condition in which the strength or integrity of the GI or bladder wall is in question or when increased muscular activity of GI tract or urinary bladder might prove harmful (e.g., recent urinary bladder surgery, GI resection and anastomosis) or when there is possible obstruction of GI tract or bladder neck, spastic GI disturbances, acute inflammatory GI tract lesions, peritonitis, or marked vagotonia.104

Known hypersensitivity to the drug or any ingredient in the formulation.104
Warnings/Precautions
General Precautions
Urinary Tract Infections
Risk of infection in patients with urinary retention and bacteriuria; if sphincter fails to relax, bethanechol-induced bladder contraction may force urine up ureter into kidney pelvis, causing reflux infection.104
Cardiovascular Effects
May produce a slight, transient decrease in diastolic BP with mild reflex tachycardia.104 a Patients with hypertension may react with a precipitous fall in BP.104 a
Periods of atrial fibrillation reported in hyperthyroid patients following administration of cholinergic drugs.a
Specific Populations
Pregnancy
Category C.104
Lactation
Not known whether bethanechol is distributed into milk.104 a Discontinue nursing or the drug.104 a
Pediatric Use
Safety and efficacy not established.104
Common Adverse Effects
Adverse effects rare after oral administration; more common after sub-Q injection (no longer commercially available in the US).104 Adverse effects are most likely to occur when dosage is increased.104 a
Abdominal cramps104 a , colicky pain,104 a flushing,104 a sweating,104 a salivation,104 a malaise,104 a headache,104 a diarrhea,104 a nausea,104 a vomiting,104 a bronchial constriction,104 a urinary urgency,104 a miosis.104 a
Interactions for Bethanechol Chloride
Specific Drugs and Laboratory Tests
| Drug or Test | Interaction | Comments |
| --- | --- | --- |
| Antiarrhythmic agents (e.g., procainamide, quinidine) | May antagonize effects of bethanechol a | |
| Anticholinesterase agents (e.g., neostigmine) | Risk of additive effects and increased toxicity of bethanechol a | Avoid concomitant usea |
| Atropine | Antagonizes effects of bethanechol a | Interaction may be used to therapeutic advantage to counteract symptoms of bethanechol toxicitya |
| Cholinergic agents | Risk of additive effects and increased toxicity of bethanechol a | Avoid concomitant usea |
| Ganglion blocking compounds | Possible critical fall in BP and severe abdominal symptoms104 a | Use caution; monitor BP and abdominal symptoms104 |
| Sympathomimetic agents (e.g., epinephrine) | Antagonizes effects of bethanechol at sites where adrenergic stimulation produces opposite effects from cholinergic stimulationa | |
| Tests for serum amylase and lipase | Possible increase in serum amylase and lipase concentrationsa | |
| Tests for serum aspartate aminotransferase, bilirubin, and sulfobromophthalein retention | Possible increase in concentrations by bethanechola | |
Bethanechol Chloride Pharmacokinetics
Absorption
Bioavailability
Poorly absorbed from the GI tract.a
Onset
Effects may be evident within 30 minutes after oral administration; usually, 60–90 minutes required to reach maximum effectiveness.104 a
Administration by sub-Q injection produces a more intense action on bladder muscle than oral administration; however, an injectable dosage form no longer is commercially available in the US.104 a
Duration
Usually, 1 hour following oral administration; however, large doses (300–400 mg) have been reported to produce effects for up to 6 hours.104 a
Distribution
Extent
Does not cross the blood-brain barrier in usual doses.104 a Distribution into other body fluids is largely unknown.a
Elimination
Metabolic path and mode of excretion not known.104 a
Stability
Storage
Oral
Tablets
Tight containers at 20–25°C.104 a
Actions
Synthetic ester structurally and pharmacologically related to acetylcholine.104

Directly stimulates cholinergic receptors; stimulates ganglia to a lesser extent.a

Effects are almost exclusively muscarinic; little, if any, nicotinic activity, and cardiovascular effects are negligible.104 a

Increases tone and peristaltic activity in the stomach and intestines, increases esophageal peristalsis and the resting pressure of the lower esophageal sphincter, increases pancreatic and GI secretions, contracts detrusor muscle of urinary bladder, decreases bladder capacity, and increases frequency of ureteral peristaltic waves.104 a
Advice to Patients
Inform patient to take 1 hour before or 2 hours after meals to avoid nausea or vomiting.104

Risk of dizziness, lightheadedness, or fainting.104 Use caution when rising from a lying or sitting position.104

Importance of informing clinicians of existing or contemplated concomitant therapy, including prescription and OTC drugs.104 a

Importance of women informing clinicians if they are or plan to become pregnant or plan to breast-feed.104 a

Importance of informing patients of other important precautionary information.104 a (See Cautions.)
Preparations
Excipients in commercially available drug preparations may have clinically important effects in some individuals; consult specific product labeling for details.
Please refer to the ASHP Drug Shortages Resource Center for information on shortages of one or more of these preparations.
* available from one or more manufacturer, distributor, and/or repackager by generic (nonproprietary) name
Bethanechol Chloride

| Routes | Dosage Forms | Strengths | Brand Names | Manufacturer |
| --- | --- | --- | --- | --- |
| Oral | Tablets | 5 mg* | Urecholine (scored) | Duramed |
| | | 10 mg* | Urecholine (scored) | Duramed |
| | | 25 mg* | Urecholine (scored) | Duramed |
| | | 50 mg* | Urecholine (scored) | Duramed |
AHFS DI Essentials. © Copyright 2018, Selected Revisions May 1, 2008. American Society of Health-System Pharmacists, Inc., 4500 East-West Highway, Suite 900, Bethesda, Maryland 20814.
† Use is not currently included in the labeling approved by the US Food and Drug Administration.
References
100. Guerra MF, Ives TJ. Bethanechol and hypothermia. Ann Intern Med. 1983; 99:279-80. [PubMed 6136246]
103. Merck, West Point, PA: Personal communication.
104. Duramed Pharmaceuticals. Urecholine (bethanechol chloride) tablets prescribing informaiton. Pomona, NY; 2006 Nov.
105. DeVault KR, Castell DO. Updated guidelines for the diagnosis and treatment of gastroesophageal reflux disease. Am J Gastroenterol. 2005; 100:190-200. [PubMed 15654800]
a. AHFS drug information 2007. McEvoy GK, ed. Bethanecol. Bethesda, MD: American Society of Health-System Pharmacists; 2007:1240-1241.
More about bethanechol
Consumer resources
Professional resources
Other brands: Urecholine
Related treatment guides