Duzallo
Generic Name: allopurinol and lesinurad
Dosage Form: Tablets
Date of Approval: August 18, 2017
Company: Ironwood Pharmaceuticals, Inc.
Treatment for: Hyperuricemia Associated with Gout
FDA Approves Duzallo
The U.S. Food and Drug Administration (FDA) has approved Duzallo (allopurinol and lesinurad), a xanthine oxidase inhibitor and URAT1 inhibitor fixed-dose combination as a once-daily oral treatment for hyperuricemia associated with gout.
Medication Guide
Read this Medication Guide before you start treatment and each time you get a refill. There may be new information. This information does not take the place of talking with your healthcare provider about your medical condition or treatment.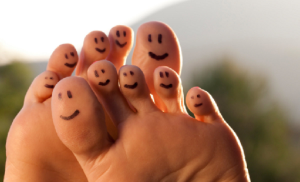 Important information
Duzallo can cause serious side effects, including:
Kidney problems. Some people taking Duzallo may have kidney problems such as a sudden decrease in kidney function (acute kidney failure). Your healthcare provider may do blood tests to check your kidneys during treatment.
Serious skin rash and serious allergic reactions. Severe and potentially life-threatening allergic reactions and skin reactions including Stevens-Johnson syndrome, toxic epidermal necrolysis and exfoliative dermatitis have been reported in some people taking allopurinol, one of the components of Duzallo. Stop treatment, and get emergency medical help if you have any of the following symptoms:

skin rash; blistering of the skin, mouth, nose, and genitals
painful red or purple skin that looks burned and peels off
joint pain; swollen glands
red, painful, watery eyes; persistent itching; hives
fever
See Duzallo side effects for more information about side effects.
What is Duzallo?
Duzallo is a prescription medicine that contains two medicines, a URAT1 inhibitor called lesinurad and a xanthine oxidase inhibitor called allopurinol.
It is used to lower uric acid levels in the blood in people with gout, when allopurinol alone has not worked well enough.
It is not known if this medicine is safe and effective in children under 18 years of age.
Who should not take Duzallo?
Do not take Duzallo if you have:
severe kidney problems, received a kidney transplant or you are on dialysis
a fast breakdown of cancer cells that can lead to high uric acid (Tumor lysis syndrome)
a rare inherited condition that causes too much uric acid in the blood (Lesch-Nyhan syndrome)
had a skin rash or other allergic reaction after taking allopurinol
Before taking Duzallo
Before you start treatment, tell your healthcare provider about all of your medical conditions, including if you:
have kidney or liver problems.
are pregnant or plan to become pregnant. It is not known if Duzallo will harm your unborn baby.
are breastfeeding or plan to breastfeed. Allopurinol can pass into your breast milk. Talk to your healthcare provider about the best way to feed your baby if you take Duzallo.
Tell your healthcare provider about all the medicines you take, including prescription and over-the-counter medicines, vitamins, and herbal supplements. Duzallo may affect the way other medicines work, and vice versa.
Especially tell your healthcare provider if you take:
certain medicines that lower your immune system including mercaptopurine and azathioprine
blood thinner medicines
medicines for heart conditions or high blood pressure
medicines for high blood cholesterol
antifungals and antibiotics
valproic acid
aspirin
other medicines for gout
hormonal contraceptives. Women who use birth control medicines containing hormones to prevent pregnancy (birth control pills, skin patches, implants, and certain IUDs) should use a back-up method of birth control during treatment with Duzallo.
Ask your healthcare provider or pharmacist if you are not sure if you take any of these medicines.
Know the medicines you take. Keep a list of them to show your healthcare provider or pharmacist when you get a new medicine.
How should I take Duzallo?
Take this medicine exactly as your healthcare provider tells you to take it.
Take one tablet each day in the morning. Do not take more than one tablet each day.
Do not take this medicine with Zurampic (lesinurad).
Take the tablet with food and water.
Drink 2 liters (68 ounces) of fluid each day to stay hydrated.
If you miss a dose in the morning, do NOT take another dose later in the day. Wait and take your next dose the next morning. Do not double your dose.
Your gout may get worse (flare up) when you first start treatment. Do not stop taking Duzallo even if you have a flare up. Your healthcare provider may give you other medicines to help prevent your gout flare ups.
What should I avoid while taking Duzallo?
Avoid becoming dehydrated during treatment.
Duzallo can cause you to be drowsy. Do not drive, use machinery, or do other dangerous activities until you know how you are affected.
Duzallo side effects
Duzallo may cause serious side effects including:
See Important information.
Liver problems. Liver problems can happen in people who take Duzallo. Call your healthcare provider if you have any of the following symptoms:

loss of appetite
weight loss
feeling very tired
nausea or vomiting
yellowing of your skin or the white part of your eyes
itching
dark or brown (tea-colored) urine
pain on the upper right side of your stomach

Heart problems. People who take this medicine can have serious heart problems including heart attack and stroke. It is not known that Duzallo causes these problems.
Blood problems. Duzallo can affect your bone marrow and cause low red blood cells, white blood cells and platelets. If your blood cell counts become very low, you can get infections or have bleeding problems. Taking Duzallo with certain other medicines can increase your chance of having blood problems.
The most common side effects include:
headache
flu
higher levels of blood creatinine (a measure of kidney function)
heartburn (acid reflux)
skin rash
nausea
diarrhea
Tell your healthcare provider if you have any side effect that bothers you, or that does not go away. These are not all of the possible side effects. For more information, ask your healthcare provider or pharmacist.
Call your doctor for medical advice about side effects. You may report side effects to FDA at 1-800-FDA-1088.
See also: Side effects (in more detail)
How should I store Duzallo?
Store the tablets at room temperature between 68°F and 77°F (20°C to 25°C).
Keep all medicines out of the reach of children.
General Information about the safe and effective use of Duzallo.
Medicines are sometimes prescribed for purposes other than those listed in a Medication Guide. Do not use this medicine for a condition for which it was not prescribed. Do not give it to other people, even if they have the same symptoms that you have. It may harm them.
You can ask your pharmacist or healthcare provider for information that is written for health professionals.
What are the ingredients in Duzallo?
Active ingredients: lesinurad and allopurinol
Inactive ingredients: crospovidone, hydroxypropyl cellulose, hypromellose, lactose monohydrate, magnesium stearate, microcrystalline cellulose, iron oxide red, iron oxide yellow, titanium dioxide, and triacetin. Duzallo 200/200 mg tablets are coated with Opadry orange and Duzallo 200/300 mg tablets are coated with Opadry beige.
More about Duzallo (allopurinol / lesinurad)
Consumer resources
Professional resources
Related treatment guides