fon-da-PAR-in-ux
Subcutaneous route(Solution)
Epidural or spinal hematomas, which may result in long-term or permanent paralysis, can occur in patients who are anticoagulated with low molecular weight heparins, heparinoids, or fondaparinux sodium and are receiving neuraxial anesthesia or undergoing spinal puncture. Use of indwelling epidural catheters, concomitant use of drugs affecting hemostasis (eg, NSAIDs, platelet inhibitors, or other anticoagulants), history of traumatic or repeated epidural or spinal puncture, spinal deformity, or spinal surgery may increase the risk of developing these hematomas. Monitor patients frequently for neurological impairment. If neurological compromise is noted, urgent treatment is necessary .
Commonly used brand name(s)
In the U.S.
Available Dosage Forms:
Therapeutic Class: Anticoagulant
Pharmacologic Class: Factor Xa Inhibitor
Uses For fondaparinux
Fondaparinux is used to prevent deep vein thrombosis, a condition in which harmful blood clots form in the blood vessels of the legs. These blood clots can travel to the lungs and can become lodged in the blood vessels of the lungs, causing a condition called pulmonary embolism. fondaparinux is used for several days after hip fracture surgery, hip or knee replacement surgery, and in some cases following abdominal or stomach surgery, while you are unable to walk. It is during this time that blood clots are most likely to form.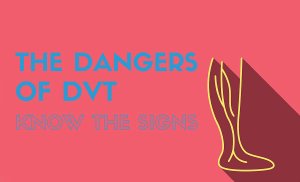 Fondaparinux is also used together with warfarin to treat acute deep vein thrombosis (blood clot in the leg) and pulmonary embolism (blood clot in the lung).
fondaparinux is available only with your doctor's prescription.
Before Using fondaparinux
In deciding to use a medicine, the risks of taking the medicine must be weighed against the good it will do. This is a decision you and your doctor will make. For fondaparinux, the following should be considered:
Allergies
Tell your doctor if you have ever had any unusual or allergic reaction to fondaparinux or any other medicines. Also tell your health care professional if you have any other types of allergies, such as to foods, dyes, preservatives, or animals. For non-prescription products, read the label or package ingredients carefully.
Pediatric
Appropriate studies have not been performed on the relationship of age to the effects of fondaparinux in the pediatric population. Safety and efficacy have not been established.
Geriatric
Appropriate studies performed to date have not demonstrated geriatric-specific problems that would limit the usefulness of fondaparinux in the elderly. However, elderly patients are more likely to have bleeding problems and age-related kidney disease, which may require caution or an adjustment in the dose for patients receiving fondaparinux.
Pregnancy
| | Pregnancy Category | Explanation |
| --- | --- | --- |
| All Trimesters | B | Animal studies have revealed no evidence of harm to the fetus, however, there are no adequate studies in pregnant women OR animal studies have shown an adverse effect, but adequate studies in pregnant women have failed to demonstrate a risk to the fetus. |
Breast Feeding
There are no adequate studies in women for determining infant risk when using this medication during breastfeeding. Weigh the potential benefits against the potential risks before taking this medication while breastfeeding.
Interactions with Medicines
Although certain medicines should not be used together at all, in other cases two different medicines may be used together even if an interaction might occur. In these cases, your doctor may want to change the dose, or other precautions may be necessary. When you are taking fondaparinux, it is especially important that your healthcare professional know if you are taking any of the medicines listed below. The following interactions have been selected on the basis of their potential significance and are not necessarily all-inclusive.
Using fondaparinux with any of the following medicines is usually not recommended, but may be required in some cases. If both medicines are prescribed together, your doctor may change the dose or how often you use one or both of the medicines.
Abciximab
Aceclofenac
Acemetacin
Alipogene Tiparvovec
Alteplase, Recombinant
Amtolmetin Guacil
Anagrelide
Anistreplase
Apixaban
Argatroban
Aspirin
Bivalirudin
Bromfenac
Bufexamac
Celecoxib
Chamomile
Choline Salicylate
Citalopram
Clonixin
Clopidogrel
Collagenase, Clostridium histolyticum
Dabigatran Etexilate
Dalteparin
Danaparoid
Desvenlafaxine
Dexibuprofen
Dexketoprofen
Diclofenac
Diflunisal
Dipyridamole
Dipyrone
Drotrecogin Alfa
Edoxaban
Enoxaparin
Eptifibatide
Escitalopram
Etodolac
Etofenamate
Etoricoxib
Felbinac
Fenofibrate
Fenoprofen
Fepradinol
Feprazone
Floctafenine
Flufenamic Acid
Fluoxetine
Flurbiprofen
Fluvoxamine
Garlic
Ginkgo
Ibuprofen
Ibuprofen Lysine
Iloprost
Indomethacin
Ketoprofen
Ketorolac
Levomilnacipran
Lornoxicam
Loxoprofen
Lumiracoxib
Meclofenamate
Mefenamic Acid
Meloxicam
Milnacipran
Morniflumate
Nabumetone
Naproxen
Nepafenac
Niflumic Acid
Nimesulide
Nintedanib
Oxaprozin
Oxyphenbutazone
Papaya
Parecoxib
Paroxetine
Pentosan Polysulfate Sodium
Phenylbutazone
Piketoprofen
Piroxicam
Prasugrel
Proglumetacin
Propionic Acid
Propyphenazone
Proquazone
Reteplase, Recombinant
Rivaroxaban
Rofecoxib
Salicylic Acid
Salsalate
Sertraline
Sodium Salicylate
St John's Wort
Streptokinase
Sulfinpyrazone
Sulindac
Tan-Shen
Tenecteplase
Tenoxicam
Tiaprofenic Acid
Ticlopidine
Tirofiban
Tolfenamic Acid
Tolmetin
Treprostinil
Urokinase
Valdecoxib
Venlafaxine
Vilazodone
Vorapaxar
Vortioxetine
Using fondaparinux with any of the following medicines may cause an increased risk of certain side effects, but using both drugs may be the best treatment for you. If both medicines are prescribed together, your doctor may change the dose or how often you use one or both of the medicines.
Avocado
Chondroitin
Coenzyme Q10
Curcumin
Dong Quai
Ginger
Vitamin A
Interactions with Food/Tobacco/Alcohol
Certain medicines should not be used at or around the time of eating food or eating certain types of food since interactions may occur. Using alcohol or tobacco with certain medicines may also cause interactions to occur. Discuss with your healthcare professional the use of your medicine with food, alcohol, or tobacco.
Other Medical Problems
The presence of other medical problems may affect the use of fondaparinux. Make sure you tell your doctor if you have any other medical problems, especially:
Bleeding problems or
Blood vessel problems or
Catheter insertion in the spine or
Diabetic retinopathy (eye problem) or
Hypertension (high blood pressure), uncontrolled or
Liver disease or
Stomach or bowel problems (eg, ulcers), active or
Stroke, recent or history of or
Surgery (eg, eye, brain, or spine), recent or history of—Use with caution. The risk of bleeding may be increased.
Heart infection or
Kidney disease, severe or
Major bleeding, active or
Thrombocytopenia (low platelet count in the blood) or
Weight of less than 110 pounds—Should not be used in patients with these conditions.
Kidney disease—Use with caution. The effects may be increased because of slower removal from the body.
Proper Use of fondaparinux
A nurse or other trained health professional will give you fondaparinux. fondaparinux is given as a shot under your skin, usually in the abdomen (stomach).
fondaparinux comes with a patient information insert. Read and follow the instructions in the insert carefully. Ask your doctor if you have any questions.
If you are using fondaparinux at home, your doctor will teach you how to inject yourself with the medicine. Be sure to follow the directions carefully. Check with your doctor if you have any problems using the medicine.
You will be shown the body areas where this shot can be given. Use a different body area each time you give yourself a shot. Keep track of where you give each shot to make sure you rotate body areas. This will help prevent skin problems from the injections.
If the medicine in the prefilled syringe has changed color, or if you see particles in it, do not use it.
Dosing
The dose of fondaparinux will be different for different patients. Follow your doctor's orders or the directions on the label. The following information includes only the average doses of fondaparinux. If your dose is different, do not change it unless your doctor tells you to do so.
The amount of medicine that you take depends on the strength of the medicine. Also, the number of doses you take each day, the time allowed between doses, and the length of time you take the medicine depend on the medical problem for which you are using the medicine.
For injection dosage form:

For prevention of deep vein thrombosis following abdominal or stomach surgery:

Adults—2.5 milligrams (mg) injected under the skin once a day for 5 to 9 days. The first dose is given 6 to 8 hours after surgery.
Children—Use and dose must be determined by your doctor.

For prevention of deep vein thrombosis following hip fracture surgery, or hip or knee replacement surgery:

Adults—2.5 milligrams (mg) injected under the skin once a day for 5 to 9 days. The first dose is given 6 to 8 hours after surgery.
Children—Use and dose must be determined by your doctor.

For treatment of deep vein thrombosis and pulmonary embolism:

Adults—Dose is based on body weight and must be determined by your doctor. The dose is usually 5 to 10 milligrams (mg) injected under the skin once a day for at least 5 days.
Children—Use and dose must be determined by your doctor.
Missed Dose
If you miss a dose of fondaparinux, take it as soon as possible. However, if it is almost time for your next dose, skip the missed dose and go back to your regular dosing schedule. Do not double doses.
Storage
Store the medicine in a closed container at room temperature, away from heat, moisture, and direct light. Keep from freezing.
Keep out of the reach of children.
Do not keep outdated medicine or medicine no longer needed.
Ask your healthcare professional how you should dispose of any medicine you do not use.
Throw away used needles in a hard, closed container that the needles cannot poke through. Keep this container away from children and pets.
Precautions While Using fondaparinux
It is very important that your doctor check your progress at regular visits to make sure fondaparinux is working properly. Blood tests will be needed to check for unwanted effects. Be sure to keep all appointments.
Fondaparinux may cause bleeding problems. This risk is higher if you have a catheter in your back for pain medicine or anesthesia (sometimes called an "epidural"), or if you have kidney problems. The risk of bleeding increases if your kidney problems get worse. Check with your doctor right away if you have any unusual bleeding or bruising, black, tarry stools, bleeding gums, blood in the urine or stools, tingling, numbness, or weakness of the lower legs, or pinpoint red spots on your skin.
You may bleed or bruise more easily while you are using fondaparinux. Stay away from rough sports or other situations where you could be bruised, cut, or injured. Be careful when using sharp objects, including razors and fingernail clippers. Avoid nose picking and forceful nose blowing.
Be careful when using a regular toothbrush, dental floss, or toothpick. Your medical doctor, dentist, or nurse may recommend other ways to clean your teeth and gums. Check with your medical doctor before having any dental work done.
Make sure any doctor or dentist who treats you knows that you are using fondaparinux. You may need to stop using fondaparinux several days before having surgery or medical tests.
Also, tell your doctor if you have received fondaparinux or heparin before and had a reaction called thrombocytopenia (low platelet count in the blood), or if new blood clots formed while you were receiving the medicine.
fondaparinux may increase your risk of having spinal or epidural blood clots when it is used together with certain other medicines or procedures. Check with your doctor right away if you have midline back pain, numbness, tingling, or weakness in the legs or feet, or loss of control of the bowel or bladder (incontinence).
The needle guard of the prefilled syringe of fondaparinux contains dry natural latex rubber. Tell your doctor if you have any allergies with latex or rubber.
Check with your doctor before you start or stop taking any other medicine, or change the amount you are taking. This includes prescription or nonprescription (over-the-counter [OTC]) medicines, and herbal or vitamin supplements. Many medicines change the way fondaparinux affects your body.
fondaparinux Side Effects
Along with its needed effects, a medicine may cause some unwanted effects. Although not all of these side effects may occur, if they do occur they may need medical attention.
Check with your doctor immediately if any of the following side effects occur:
More common
Pale skin
troubled breathing with exertion
unusual bleeding or bruising
unusual tiredness or weakness
Less common
Black, tarry stools
bladder pain
bleeding gums
blood in the urine or stools
blurred vision
chest pain
chills
collection of blood under the skin
confusion
convulsions
cough
decreased or cloudy urine
deep, dark purple bruise
difficult, burning, or painful urination
dizziness
dry mouth
fainting or lightheadedness when getting up from a lying or sitting position
fever
frequent urge to urinate
increased thirst
irregular heartbeat
itching, pain, redness, or swelling at the injection site
loss of appetite
lower back or side pain
muscle pain or cramps
nausea or vomiting
numbness or tingling in the hands, feet, or lips
pinpoint red spots on the skin
red, tender, or oozing skin at incision
shortness of breath
sore throat
sores, ulcers, or white spots on the lips or in the mouth
sudden sweating
Incidence not known
Back pain
bowel or bladder dysfunction
difficulty with swallowing
fast heartbeat
hives, itching, or skin rash
large, hive-like swelling on the face, eyelids, lips, tongue, throat, hands, legs, feet, or sex organs
leg weakness
numbness
paralysis
puffiness or swelling of the eyelids or around the eyes, face, lips, or tongue
tightness in the chest
Get emergency help immediately if any of the following symptoms of overdose occur:
Symptoms of overdose
Abdominal or stomach pain or swelling
bruising or purple areas on the skin
coughing up blood
decreased alertness
headache
joint pain or swelling
nosebleeds
Some side effects may occur that usually do not need medical attention. These side effects may go away during treatment as your body adjusts to the medicine. Also, your health care professional may be able to tell you about ways to prevent or reduce some of these side effects. Check with your health care professional if any of the following side effects continue or are bothersome or if you have any questions about them:
More common
Difficulty having a bowel movement
swelling
trouble sleeping
Less common
Acid or sour stomach
belching
diarrhea
heartburn
indigestion
pain
skin blisters
stomach discomfort, upset, or pain
tightness in the chest
unusual changes to site of surgery
wound drainage, increased
Other side effects not listed may also occur in some patients. If you notice any other effects, check with your healthcare professional.
Call your doctor for medical advice about side effects. You may report side effects to the FDA at 1-800-FDA-1088.
See also: Side effects (in more detail)
The use of the Truven Health products is at your sole risk. These products are provided "AS IS" and "as available" for use, without warranties of any kind, either express or implied. Truven Health and Drugs.com make no representation or warranty as to the accuracy, reliability, timeliness, usefulness or completeness of any of the information contained in the products. Additionally, TRUVEN HEALTH MAKES NO REPRESENTATION OR WARRANTIES AS TO THE OPINIONS OR OTHER SERVICE OR DATA YOU MAY ACCESS, DOWNLOAD OR USE AS A RESULT OF USE OF THE THOMSON REUTERS HEALTHCARE PRODUCTS. ALL IMPLIED WARRANTIES OF MERCHANTABILITY AND FITNESS FOR A PARTICULAR PURPOSE OR USE ARE HEREBY EXCLUDED. Truven Health does not assume any responsibility or risk for your use of the Truven Health products.
Copyright 2016 Truven Health Analytics, Inc. All Rights Reserved.
More about fondaparinux
Consumer resources
Professional resources
Related treatment guides