EnBrace HR
Generic Name: prenatal/postnatal prescription folate
Dosage Form: capsule

Medically reviewed on September 1, 2017
For further information about unapproved drugs, click here.
EnBrace® HR
with DeltaFolate™
[50 mcg B12] [15 mg DFE Folate]
ANTI-PERNICIOUS ANEMIA B12-PREPARATION with 9mg DFE l-methylfolate magnesium and 6mg DFE other folates.
Prescription Prenatal/Vitamin DrugFor Therapeutic Use
Multi-phasic Capsules (30ct bottle)
NDC 64661-650-30
Rx Only [DRUG]
GLUTEN-FREE
DESCRIPTION:
EnBrace® HR is an orally administered prescription prenatal/vitamindrugfor therapeutic use formulated for female macrocytic anemia patients that are in need of treatment, and are under specific direction and monitoring of vitamin B12 status by a physician. EnBrace® HR is intended for women of childbearing age who are – or desire to become, pregnant.
INGREDIENTS
Adenosylcobalamin (coenzyme B12)
50 mcg
Formyltetrahydrofolic acid (B9-vitamer)
2.5 mg*
Folic acid, DHF - (provitamin B9)
1 mg​*
Levomefolic acid, magnesium salt (B12 cofactor)
7 mg†
FUNCTIONAL EXCIPIENTS: 13.6 mg FeGC as ferrous glycine cysteinate (1.5 mg elemental iron3) [colorant], 25 mg ascorbates1,2 (24 mg magnesium l-ascorbate, 1 mg zinc l-ascorbate) [antioxidant], at least 23.33 mg phospholipid-omega3 complex3 [marine lipids], 500 mcg betaine (trimethylgycine) [acidifier], 1 mg magnesium l-threonate [stabilizer].
OTHER EXCIPIENTS: Annatto [colorant], citrates (citric, sodium) [stabilizers], flavin adenine dinucleotide​4 (FAD), gelatin (bovine), glycerine, plant lipids (sunflower) [lecithin], natural orange flavor [masking], nicotinamide adenine dinucleotide hydride​4 (NADH), pyridoxal 5 phosphate4 (P5P), piperine [bioavailability enhancer], purified water, thiamine pyrophosphate​4, ubidecarnone [antioxidant], yellow beeswax.
CONTAINS FISH/KRILL/SOY.
Certified 3rd-party GLUTEN-FREE. No artificial colorants. No dairy, wheat, sugar or egg.
20% daily value (DV) of VITAMIN C, and 5% DV IRON.
NOT a significant source of magnesium and zinc.
Contains at least 12 mg phosphatidylserine (PS) of which approximately 6.4 mg as PS-DHA-Ca, and less than 1% EPA (<800 mcg PS-EPA-Ca)
Contains less than 2% (<25 mcg/each) of vitamins B1, B2, B3 and B6.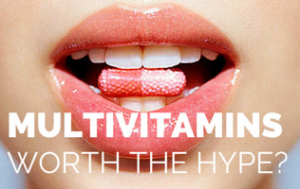 MECHANISM OF ACTION
Vitamin B12[active]; Folate[prophylactic]
iNDICATIONS
EnBrace® HR is indicated in the treatment of pernicious anemias of pregnancy, and prophylactic folate supplementation.
Warning
USE OF THIS PRODUCT WITHOUT DIRECT SUPERVISION OF A PHYSICIAN IS DANGEROUS.
Some patients afflicted with pernicious anemia may or not respond to the orally ingested vitamin B12, and there is no known way to predict which patients may respond and which patients may cease to respond.
Periodic examination and laboratory studies of pernicious anemia patients are essential and recommended.
The parenteral administration of (cyano)cobalamin – or vitamin B12, is generally recognized as a fully effective treatment of pernicious anemia. Parenteral alkyl-cobalamin preparations have not been and are not authorized for use except by or on the prescription of a physician.
Precautions
0.1 mg or more of folic acid daily may obscure pernicious anemia in that the hematological remission may occur while neurological manifestations remain progressive. The safe tolerable limit for vitamin folic acid is 1 mg.
Adverse Reactions
Allergic sensitization has been reported following both oral and parenteral administration of folic acid.
EnBrace HR Dosage and Administration
The adult dose is one capsule daily preferably on an empty stomach.
Do not exceed recommended dose. Call your medical practitioner about side effects. You may report side effects by calling 866-280-5961.
How is EnBrace HR Supplied
Oval, brownish-orange softgel capsule with ENL5 on one side, in bottles of 30 with NDC 64661-650-30.
Upper case
STORAGE
Store at 20°-25°C (68°-77°F). Protect from light and moisture as contact with moisture may produce surface discoloration and/or erosion.
KEEP OUT OF THE REACH OF CHILDREN.
Tamper Evident:Do not use if seal is broken or missing.
MANUFACTURED FOR:
JayMac Pharmaceuticals, LLC; Sunset, LA 70584.
MANUFACTURED AND/OR PACKAGED IN USA/CANADA.
PATENTS:
US Patent No 7,935,365; and other patent applications pending.
TRADEMARKS:
EnBrace® HR is a registered mark of JayMac Pharmaceuticals. DeltaFolate™ is a use-trademark of JayMac Pharmaceuticals.
Rev August 2017
PRINCIPAL DISPLAY PANEL
NDC 64661-650-30
Rx Only
EnBrace™HR™
[50 mcg B12 ] [15 mg DFE folate]
ANTI-PERNICIOUS ANEMIA B12-PREPARATION
with 9mg DFE l-methylfolate magnesium and 6mg DFE other folates
JAYMAC
Pharmaceuticals, LLC
30 ct. Softgels • Dye and Gluten Free
Enhanced Prenatal
Vitamin Supplement

EnBrace HR
levomefolate magnesium, leucovorin, folic acid, ferrous cysteine glycinate, magnesium ascorbate, zinc ascorbate, cocarboxylase, flavin adenine dinucleotide, nadh, pyridoxal phosphate anhydrous, cobamamide, betaine, magnesium l-threonate, 1,2-docosahexanoyl-sn-glycero-3-phosphoserine calcium, 1,2-icosapentoyl-sn-glycero-3-phosphoserine calcium, and phosphatidyl serine capsule, delayed release pellets
Product Information
Product Type
HUMAN PRESCRIPTION DRUG LABEL
Item Code (Source)
NDC:64661-650
Route of Administration
ORAL
DEA Schedule
Active Ingredient/Active Moiety
Ingredient Name
Basis of Strength
Strength
LEVOMEFOLATE MAGNESIUM (LEVOMEFOLIC ACID)
LEVOMEFOLIC ACID
5.23 mg
LEUCOVORIN (LEUCOVORIN)
LEUCOVORIN
2.5 mg
FOLIC ACID (FOLIC ACID)
FOLIC ACID
1 mg
FERROUS CYSTEINE GLYCINATE (FERROUS CATION)
FERROUS CYSTEINE GLYCINATE
13.6 mg
MAGNESIUM ASCORBATE (ASCORBIC ACID)
MAGNESIUM ASCORBATE
24 mg
ZINC ASCORBATE (ASCORBIC ACID)
ZINC ASCORBATE
1 mg
COCARBOXYLASE (COCARBOXYLASE)
COCARBOXYLASE
25 ug
FLAVIN ADENINE DINUCLEOTIDE (FLAVIN ADENINE DINUCLEOTIDE)
FLAVIN ADENINE DINUCLEOTIDE
25 ug
NADH (NADH)
NADH
25 ug
PYRIDOXAL PHOSPHATE ANHYDROUS (PYRIDOXAL PHOSPHATE ANHYDROUS)
PYRIDOXAL PHOSPHATE ANHYDROUS
25 ug
COBAMAMIDE (COBAMAMIDE)
COBAMAMIDE
50 ug
BETAINE (BETAINE)
BETAINE
500 ug
MAGNESIUM L-THREONATE (THREONIC ACID, DL-)
MAGNESIUM L-THREONATE
1 mg
1,2-DOCOSAHEXANOYL-SN-GLYCERO-3-PHOSPHOSERINE CALCIUM (1,2-DOCOSAHEXANOYL-SN-GLYCERO-3-PHOSPHOSERINE)
1,2-DOCOSAHEXANOYL-SN-GLYCERO-3-PHOSPHOSERINE CALCIUM
6.4 mg
1,2-ICOSAPENTOYL-SN-GLYCERO-3-PHOSPHOSERINE CALCIUM (1,2-ICOSAPENTOYL-SN-GLYCERO-3-PHOSPHOSERINE)
1,2-ICOSAPENTOYL-SN-GLYCERO-3-PHOSPHOSERINE CALCIUM
800 ug
PHOSPHATIDYL SERINE (PHOSPHATIDYL SERINE)
PHOSPHATIDYL SERINE
12 mg
Inactive Ingredients
Ingredient Name
Strength
ANNATTO
SODIUM CITRATE
CITRIC ACID MONOHYDRATE
GELATIN
GLYCERIN
LECITHIN, SUNFLOWER
ORANGE
OLIVE OIL
PIPERINE
WATER
UBIDECARENONE
YELLOW WAX
Product Characteristics
Color
BROWN (ANNATTO)
Score
no score
Shape
CAPSULE (oval)
Size
14mm
Flavor
Imprint Code
ENL
Contains
Packaging
#
Item Code
Package Description
1
NDC:64661-650-30
30 CAPSULE, DELAYED RELEASE PELLETS in 1 BOTTLE
Marketing Information
Marketing Category
Application Number or Monograph Citation
Marketing Start Date
Marketing End Date
UNAPPROVED DRUG OTHER
04/08/2015
Labeler - JAYMAC Pharmaceuticals, LLC (830767260)
Registrant - JAYMAC Pharmaceuticals, LLC (830767260)
JAYMAC Pharmaceuticals, LLC