Prevymis
Generic Name: letermovir
Dosage Forms: Tablets and Injection
Date of Approval: November 8, 2017
Company: Merck & Co., Inc.
Treatment for: Prevention of Cytomegalovirus
FDA Approves Prevymis
The U.S. Food and Drug Administration (FDA) has approved Prevymis (letermovir), a CMV DNA terminase complex inhibitor indicated for the prophylaxis of cytomegalovirus (CMV) infection and disease in adult allogeneic hematopoietic stem cell transplant patients.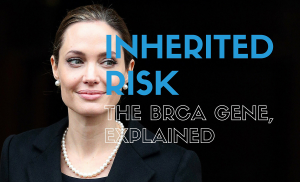 Patient Information
Read this Patient Information before you start treatment and each time you get a refill. There may be new information. This information does not take the place of talking with your healthcare provider about your medical condition or treatment.
What is Prevymis?
Prevymis is a prescription medicine to help to prevent cytomegalovirus (CMV) infection and disease in adults who have received an allogeneic hematopoietic stem cell (bone marrow) transplant.
It is not known if this medicine is safe and effective in children under 18 years of age.
Who should not take Prevymis?
Do not take Prevymis if you take:
If you are taking Prevymis with cyclosporine, do not take:
pitavastatin or simvastatin
What should I tell my doctor before taking Prevymis?
Tell your doctor about all your medical conditions, including if you:
have kidney or liver problems.
are pregnant or plan to become pregnant. It is not known if Prevymis will harm your unborn baby.
are breastfeeding or plan to breastfeed. It is not known if Prevymis passes into your breast milk. Talk to your doctor about the best way to feed your baby during treatment.
Tell your doctor about all of the medicines you take, including prescription and over-the-counter medicines, vitamins and herbal supplements. Prevymis may affect the way other medicines work, and vice versa, and may cause serious side effects.
Know the medicines you take. Keep a list of medicines and show it to your doctor and pharmacist when you get a new medicine. Your doctor or pharmacist will tell you if it is safe to take Prevymis with other medicines. Do not start or stop taking another medicine without telling your doctor first.
How should I take Prevymis?
Prevymis comes as a tablet or can be given by your doctor through an IV line (intravenously).
If you take Prevymis tablets:

Take the exactly as your doctor tells you to take it. Do not stop treatment without talking to your doctor first.
Take one tablet once a day.
Take the tablet with or without food.
Swallow the tablets whole.
It is important that you do not miss or skip a dose.
If you miss a dose, take it as soon as you remember. If you do not remember until it is time for your next dose, skip the missed dose and take your dose at the next scheduled time. Do not take two doses at the same time to make up for a missed dose.
If you take too much or overdose, call your doctor right away.

If you receive Prevymis through an IV line (intravenously):

You will receive your dose one time each day given over one hour.
If you miss or skip your dose, call your doctor right away.
Prevymis side effects
The most common side effects include:
nausea
diarrhea
vomiting
swelling in your arms and legs
cough
headache
tiredness
stomach (abdominal) pain
These are not all the possible side effects. Call your doctor for medical advice about side effects. You may report side effects to FDA at 1-800-FDA-1088.
See also: Side effects (in more detail)
How should I store Prevymis?
Store both the tablets and injection at room temperature between 68°F to 77°F (20°C to 25°C).
Store the tablets in the original package until you are ready to take your dose.
Store the injection in the original carton to protect from exposure to light.
Keep all medicines out of the reach of children and pets.
General information about the safe and effective use of Prevymis
Medicines are sometimes prescribed for purposes other than those listed in the Patient Information leaflet. Do not use this medicine for a condition for which it was not prescribed. Do not give it to other people, even if they have the same symptoms that you have. It may harm them. You can ask your pharmacist or healthcare provider for information that is written for healthcare professionals.
What are the ingredients in Prevymis?
Active ingredient: letermovir
Inactive ingredients:
Tablets: colloidal silicon dioxide, croscarmellose sodium, magnesium stearate, microcrystalline cellulose, and povidone 25. Film coating: hypromellose 2910, iron oxide red (only for 480 mg tablets), iron oxide yellow, lactose monohydrate, titanium dioxide, triacetin. Carnauba wax is added as a polishing agent.
Injection: hydroxypropyl betadex, sodium chloride, sodium hydroxide, and Water for Injection, USP.
More about Prevymis (letermovir)
Consumer resources
Professional resources
Related treatment guides