Talc (Sterile)
Pronunciation
(talk STARE il)
Index Terms
Intrapleural Talc
Sterile Talc
Talc
Talc for Pleurodesis
Dosage Forms
Excipient information presented when available (limited, particularly for generics); consult specific product labeling.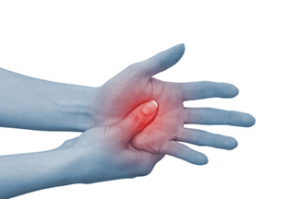 Aerosol Powder, Intrapleural:
Sclerosol Intrapleural: 4 g (30 g) [contains dichlorodifluoromethane]
Suspension Reconstituted, Intrapleural:
Sterile Talc Powder: 5 g (1 ea)
Brand Names: U.S.
Sclerosol Intrapleural
Sterile Talc Powder
Pharmacologic Category
Pharmacology
Induces an inflammatory reaction, promoting adherence of the visceral to the parietal pleura, therefore, preventing reaccumulation of pleural fluid.
Absorption
Not well studied; systemic exposure may be influenced by integrity of visceral pleura.
Use: Labeled Indications
Pleural effusion, malignant: Sclerosing agent to decrease or prevent the recurrence of malignant pleural effusion in symptomatic patients (following maximal drainage of pleural effusion)
Contraindications
There are no contraindications listed in the manufacturer's labeling.
Dosing: Adult
Pleural effusion, malignant:
Intrapleural aerosol: 4 to 8 g (1 to 2 cans) as a single dose
Intrapleural suspension: 5 g
Dosing: Renal Impairment
There are no dosage adjustments provided in the manufacturer's labeling.
Dosing: Hepatic Impairment
There are no dosage adjustments provided in the manufacturer's labeling.
Reconstitution
Sclerosol Intrapleural Aerosol: Shake well.
Sterile Talc Powder: Vent bottle with needle; slowly add NS 50 mL to bottle using aseptic technique. Swirl the bottle to disperse talc and avoid settling. Divide the contents of bottle into two 60 mL syringes (25 mL of talc suspension in each). Add an additional NS 25 mL to each syringe for a total of 50 mL (2.5 g/50 mL). Draw syringe back to add 10 mL air to facilitate mixing prior to administration. Shake well to resuspend prior to use. If not used immediately, label "For pleurodesis only; NOT for IV administration."
Administration
For intrapleural administration. Administer after adequate drainage of the effusion.
Sclerosol Intrapleural Aerosol: Shake well and attach delivery tube. Insert delivery tube through pleural trocar, manually press on actuator button of canister to release; point in several different directions to distribute to all pleural surfaces. Keep canister in an upright position for optimal distribution. Rate of delivery is 1.2 g per second.
Sterile Talc Powder: Administer as a suspension. Shake well before instillation. Vent the10 mL air headspace and empty contents of each syringe into chest cavity through the chest tube by gently applying pressure to syringe plunger. After administration, clamp the chest tube for 1 to 2 hours and then drain the pleural fluid; the chest tube can be removed when drainage is <100 to 150 mL/24 hours (Dresler, 2005; Kvale, 2002). For intrapleural use only; not for IV administration.
Storage
Sclerosol Intrapleural Aerosol: Store at 20°C to 25°C (68°F to 77°F); excursions are permitted between 15°C and 30°C (59°F and 86°F); do not expose to temperatures above 49°C (120°F). Do not freeze. Protect from sunlight.
Sterile Talc Powder: Store at 25°C (77°F); excursions are permitted between 15°C and 30°C (59°F and 86°F). Protect from sunlight. If not used immediately after mixing, refrigerate and use within 12 hours of preparation.
Adverse Reactions
Frequency not defined.
Cardiovascular: Chest pain, hypotension (transient), myocardial infarction, pulmonary embolism, tachycardia
Endocrine & metabolic: Hypovolemia
Hematologic & oncologic: Local hemorrhage
Infection: Infection (at administration site)
Local: Local pain
Respiratory: Adult respiratory distress syndrome (ARDS), bronchopleural fistula, dyspnea, empyema (including subcutaneous empyema), hemoptysis, hypoxemia, pneumonia, pulmonary edema
Miscellaneous: Fever (generally lasting <24 hours)
Warnings/Precautions
Concerns related to adverse effects:
• Pulmonary effects: Acute pneumonitis and acute respiratory distress syndrome (ARDS), including fatalities have been reported with intrapleural talc administration; most cases of ARDS occurred with talc doses of 10 g via a chest tube. Products are for intrapleural use only; IV administration (not recommended) is associated with pulmonary hypertension and lung parenchymal disease. Silicosis or asbestosis-like conditions (chronic bronchitis, bronchogenic carcinoma, and pleural plaques) are associated with inhaled talc.
Dosage form specific issues:
• Sclerosol: Contents under pressure and should be kept away from any heat source or open flame; do not puncture canister.
Other warnings/precautions:
• Appropriate use: Should not be used for potentially curable malignancies where systemic therapy would be more appropriate (sterile talc does not have antineoplastic activity). Clinicians should evaluate need for future diagnostic or surgical procedures before use; sclerosis of pleural space may preclude or complicate subsequent procedures (eg, pneumonectomy for transplantation).
Pregnancy Risk Factor
B
Pregnancy Considerations
Adverse events were not observed in animal reproduction studies. Use during pregnancy only if clearly needed.
Patient Education
• Discuss specific use of drug and side effects with patient as it relates to treatment. (HCAHPS: During this hospital stay, were you given any medicine that you had not taken before? Before giving you any new medicine, how often did hospital staff tell you what the medicine was for? How often did hospital staff describe possible side effects in a way you could understand?)
• Patient may experience injection site irritation. Have patient report immediately to prescriber signs of a severe pulmonary disorder (lung or breathing problems like trouble breathing, shortness of breath, or a cough that is new or worse) or arrhythmia (HCAHPS).
• Educate patient about signs of a significant reaction (eg, wheezing; chest tightness; fever; itching; bad cough; blue skin color; seizures; or swelling of face, lips, tongue, or throat). Note: This is not a comprehensive list of all side effects. Patient should consult prescriber for additional questions.
Intended Use and Disclaimer: Should not be printed and given to patients. This information is intended to serve as a concise initial reference for health care professionals to use when discussing medications with a patient. You must ultimately rely on your own discretion, experience, and judgment in diagnosing, treating, and advising patients.
More about sterile talc
Consumer resources
Professional resources
Other brands: Sclerosol
Related treatment guides