Secretin
Pronunciation
(SEE kr tin)
Index Terms
Secretin Acetate (Human)
Secretin, Human
Secretin, Porcine
Dosage Forms
Excipient information presented when available (limited, particularly for generics); consult specific product labeling.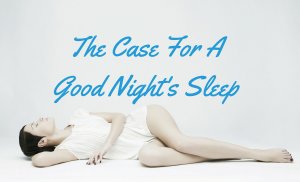 Solution Reconstituted, Intravenous:
ChiRhoStim: 16 mcg (1 ea)
SecreFlo: 16 mcg (1 ea)
Brand Names: U.S.
Pharmacologic Category
Pharmacology
Human secretin is a synthetic peptide hormone produced by cells in the duodenum in response to acidification; it increases the volume and bicarbonate content of secreted pancreatic juices; may also work through vagal-vagal neural pathways since stimulation of the efferent vagus nerve stimulates bicarbonate.
Distribution
Vd: 2.7 L
Excretion
Clearance: 580.9 ± 51.3 mL/minute
Half-Life Elimination
45 minutes
Use: Labeled Indications
Diagnosis of gastrinoma: Stimulation of gastrin secretion to aid in the diagnosis of gastrinoma.
Diagnosis of pancreatic dysfunction: Stimulation of pancreatic secretions, including bicarbonate, to aid in the diagnosis of pancreatic exocrine dysfunction.
Endoscopic retrograde cholangiopancreatography: To facilitate in the identification of the ampulla of Vater and accessory papilla during endoscopic retrograde cholangiopancreatography (ERCP) aiding in the cannulation of the pancreatic duct.
Contraindications
Acute pancreatitis (until acute episode subsides)
Dosing: Adult
Note: Administer a test dose of 0.1 mL (0.2 mcg or 0.4 mcg) IV to test for possible allergies; if no allergic reaction has developed after 1 minute, may give recommended dose.
Diagnosis of gastrinoma: IV: 0.4 mcg/kg over 1 minute
Diagnosis of pancreatic dysfunction/Endoscopic retrograde cholangiopancreatography: IV: 0.2 mcg/kg over 1 minute
Dosing: Geriatric
Refer to adult dosing.
Dosing: Renal Impairment
There are no dosage adjustments provided in the manufacturer's labeling.
Dosing: Hepatic Impairment
There are no dosage adjustments provided in the manufacturer's labeling.
Reconstitution
Add 8 mL NS to the 16 mcg vial to yield concentration of 2 mcg/mL; add 10 mL NS to the 40 mcg vial to yield a concentration of 4 mcg/mL; shake vigorously to ensure dissolution and use immediately. Discard any unused product.
Administration
Administer by direct IV injection slowly over 1 minute
Dietary Considerations
Patients should be in a fasting state (≥12 hours [diagnosis of gastrinoma] or 12- to 15-hour fast [diagnosis of pancreatic dysfunction]) prior to testing for gastrinoma.
Storage
Prior to reconstitution, store frozen at -20°C (-4°F). Protect from light.
Drug Interactions
Anticholinergic Agents: May diminish the therapeutic effect of Secretin. Management: Avoid using drugs with substantial anticholinergic effects in patients receiving secretin whenever possible. If such agents must be used in combination, monitor closely for a diminished response to secretin. Consider therapy modification
Adverse Reactions
1% to 10%:
Cardiovascular: Flushing (1%)
Gastrointestinal: Nausea (1% to 2%), abdominal distress (≤1%), abdominal pain (≤1%), vomiting (≤1%)
Hematologic & oncologic: Hemorrhage (≤1%; sphincterectomy)
<1% (Limited to important or life-threatening): Abdominal cramps, anxiety, bloating, bradycardia (mild), diaphoresis, diarrhea, dizziness, dyspepsia, fatigue, fever, headache, hypersensitivity angiitis, hypotension, increased heart rate, localized warm feeling (abdomen/face), numbness of extremities, tingling of extremities, oxygen saturation decreased, pallor, pancreatitis (mild), sialorrhea, respiratory distress (transient), sedation, seizure, skin rash (abdominal)
Warnings/Precautions
Concerns related to adverse effects:
• Hypersensitivity reaction: Potential for allergic reactions exists; test dose is recommended. Medications for the treatment of hypersensitivity should be available for immediate use. Patients with a history of asthma or atopic allergy are at higher risk for reaction.
Disease-related concerns:
• Hepatic impairment: Use with caution in patients with hepatic impairment (including ethanol-induced disease); volume response to secretin may be exaggerated and may mask coexisting pancreatic disease. Interpret results of stimulation tests in these patients with caution.
• Inflammatory bowel disease: Patients who have inflammatory bowel disease may be hyporesponsive to secretin stimulation; blunted response is not indicative of pancreatic disease and test results of secretin stimulation should be interpreted with caution.
Concurrent drug therapy issues:
• Drug-drug interactions: Potentially significant interactions may exist, requiring dose or frequency adjustment, additional monitoring, and/or selection of alternative therapy. Consult drug interactions database for more detailed information.
Other warnings/precautions:
• Vagotomy: Patients who have undergone vagotomy may be hyporesponsive to secretin stimulation; blunted response is not indicative of pancreatic disease and test results should be interpreted with caution.
Monitoring Parameters
Signs and symptoms of allergic reaction during administration of test dose. Refer to protocols for collection of pancreatic secretion and/or serum gastrin.
Pregnancy Considerations
Animal reproduction studies have not been conducted.
Patient Education
• Discuss specific use of drug and side effects with patient as it relates to treatment. (HCAHPS: During this hospital stay, were you given any medicine that you had not taken before? Before giving you any new medicine, how often did hospital staff tell you what the medicine was for? How often did hospital staff describe possible side effects in a way you could understand?)
• Patient may experience abdominal pain, flushing, vomiting, or nausea. Have patient report immediately to prescriber severe dizziness or passing out (HCAHPS).
• Educate patient about signs of a significant reaction (eg, wheezing; chest tightness; fever; itching; bad cough; blue skin color; seizures; or swelling of face, lips, tongue, or throat). Note: This is not a comprehensive list of all side effects. Patient should consult prescriber for additional questions.
Intended Use and Disclaimer: Should not be printed and given to patients. This information is intended to serve as a concise initial reference for health care professionals to use when discussing medications with a patient. You must ultimately rely on your own discretion, experience, and judgment in diagnosing, treating, and advising patients.
More about secretin
Consumer resources
Professional resources
Other brands: ChiRhoStim
Related treatment guides