Hexaminolevulinate
Pronunciation
(hex a mee noe LEV ue lin ate)
Index Terms
HAL
Hexaminolevulinate HCl
Hexaminolevulinate Hydrochloride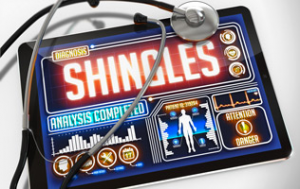 Dosage Forms
Excipient information presented when available (limited, particularly for generics); consult specific product labeling.
Solution Reconstituted, Intravesical, as hydrochloride:
Cysview: 100 mg (1 ea)
Brand Names: U.S.
Pharmacologic Category
Pharmacology
Upon intravesical administration, hexaminolevulinate, an ester of aminolevulinic acid and a porphyrin precursor, enters urinary epithelial cells and is used in the formation of photoactive intermediate protoporphyrin IX (PpIX) and other photoactive porphyrins (PAPs). PpIX and PAPs are thought to preferentially accumulate in neoplastic cells. Following photoexcitation with the Karl Storz D-Light Photodynamic Diagnostic (PDD) system (white and blue light), PpIX and PAPs fluoresce and can be used to detect malignant lesions on cystoscopy; fluorescence from tumor tissue appears bright red and demarcated.
Half-Life Elimination
Biphasic; Initial: 39 minutes; Terminal: ~76 hours
Use: Labeled Indications
Detection of bladder cancer: Imaging agent for cystoscopic detection of non-muscle-invasive papillary cancer of the bladder in patients with suspected or known lesion(s) based on a prior cystoscopy. Hexaminolevulinate is used with the Karl Storz D-Light C Photodynamic Diagnostic (PDD) system to perform cystoscopy with the blue light setting (mode 2) as an adjunct to the white light setting (mode 1).
Limitations of use: Not a replacement for random bladder biopsies or other procedures used to detect bladder cancer. Not for repeat use (risks associated with repeat exposures have not been evaluated).
Contraindications
Known hypersensitivity to hexaminolevulinate, any derivative of aminolevulinic acid, or any component of the formulation; porphyria; gross hematuria; Bacillus Calmette-Guérin (BCG) immunotherapy or intravesical chemotherapy within the past 90 days.
Dosing: Adult
Detection of bladder cancer: Intravesical instillation: 100 mg (50 mL) instilled into empty bladder via urinary catheter
Dosing: Renal Impairment
There are no dosage adjustments provided in the manufacturer's labeling.
Dosing: Hepatic Impairment
There are no dosage adjustments provided in the manufacturer's labeling.
Reconstitution
Wear gloves for preparation (skin exposure may increase the risk for sensitization). Withdraw 50 mL of diluent (provided) into a 50 mL syringe with a luer lock tip. Inject 10 mL of diluent from the syringe into the hexaminolevulinate powder vial, and keeping the syringe attached, gently shake the vial to dissolve the powder. Withdraw all of the reconstituted solution back into the syringe, a final concentration of 2 mg/mL; cap syringe securely and mix gently.
Administration
Intravesical instillation: Slowly instill solution via intravesical catheter into emptied bladder; catheter may be a straight or intermittent urethral catheter with a proximal funnel opening to accommodate a luer lock adapter. Use only catheters which are vinyl (uncoated or coated in hydrogel), latex (amber or red), and silicone for instillation; do not use catheters coated or embedded with silver or antibiotics. Indwelling catheters (eg, Foley catheters) may only be used if inserted shortly before and removed following instillation of hexaminolevulinate. Following instillation, remove catheter and instruct the patient to retain the solution for at least 1 hour (maximum: 3 hours); patient may stand, sit, and move around while retaining instillation; solution should be evacuated immediately prior to the initiation of the cystoscopic procedure. After voiding of the bladder, the perineal skin region should be washed with soap and water and dried. Begin cystoscopic exam within 30 minutes of evacuation (but not less than 1 and no more than 3 hours after instillation into bladder); if the patient retained the solution for <1 hour, allow 1 hour to pass from the instillation to the initiation of cystoscopic examination. Refer to manufacturer's instructions for details on cystoscopic examination procedure.
Storage
Store intact kit at 20°C to 25°C (68°F to 77°F); excursions are permitted to 15°C to 30°C (59°F to 86°F). The reconstituted solution may be stored refrigerated at 2°C to 8°C (36°F to 46°F) in the labeled syringe for up to 2 hours. Discard if not used within 2 hours.
Drug Interactions
BCG (Intravesical): May diminish the diagnostic effect of Hexaminolevulinate. Avoid combination
Adverse Reactions
1% to 10%:
Central nervous system: Headache, procedural pain
Genitourinary: Bladder spasm (2%), bladder pain, dysuria, hematuria
<1% (Limited to important or life-threatening): Abnormal urinalysis, anaphylaxis (including anaphylactoid shock), cystitis, hypersensitivity reaction
Warnings/Precautions
Concerns related to adverse events:
• Hypersensitivity reactions: Hypersensitivity reactions, including anaphylaxis and anaphylactoid shock, have been reported following administration. Immediate treatment for anaphylaxis and/or hypersensitivity reactions and trained personnel should be available during use. May cause delayed hypersensitivity.
Concurrent drug therapy issues:
• Drug-drug interactions: Potentially significant interactions may exist, requiring dose or frequency adjustment, additional monitoring, and/or selection of alternative therapy. Consult drug interactions database for more detailed information.
Other warnings/precautions:
• Appropriate use: The safety of repeat administration has not been established. Bladder must be completely emptied of urine prior to instillation of fluids for cystoscopy. Biopsy/resect bladder mucosal lesions only following completion of both white and blue light cystoscopy. Do not use in patients with gross hematuria. Do not use for retrograde uretro-renoscopy (administration into ureters may cause anuria).
• Failed detection: May fail to detect some bladder tumors. Cystoscopic examination with hexaminolevulinate should not replace random biopsies or other procedures usually performed in the cystoscopic evaluation for cancer; hexaminolevulinate failed to detect 10% of malignant lesions in clinical trials. Both light settings of the PDD system (white before blue) must be used for the most accurate detection of malignancies.
• False fluorescence: Fluorescent areas detected during blue light cystoscopy may not always demonstrate a bladder mucosal lesion, especially if the mucosal area had not previously been classified as malignant during white light cystoscopy. Fluorescent areas may also result from inflammation, cystoscopic trauma, scar tissue, or bladder mucosal biopsy from previous examinations. The presence of urine and/or blood in the bladder may interfere with detection.
Monitoring Parameters
Signs of hypersensitivity
Pregnancy Risk Factor
C
Pregnancy Considerations
Adequate animal reproduction studies have not been conducted.
Patient Education
• Discuss specific use of drug and side effects with patient as it relates to treatment. (HCAHPS: During this hospital stay, were you given any medicine that you had not taken before? Before giving you any new medicine, how often did hospital staff tell you what the medicine was for? How often did hospital staff describe possible side effects in a way you could understand?)
• Have patient report immediately to prescriber hematuria, severe bladder irritation, or urinary retention (HCAHPS).
• Educate patient about signs of a significant reaction (eg, wheezing; chest tightness; fever; itching; bad cough; blue skin color; seizures; or swelling of face, lips, tongue, or throat). Note: This is not a comprehensive list of all side effects. Patient should consult prescriber for additional questions.
Intended Use and Disclaimer: Should not be printed and given to patients. This information is intended to serve as a concise initial reference for health care professionals to use when discussing medications with a patient. You must ultimately rely on your own discretion, experience, and judgment in diagnosing, treating, and advising patients.
More about hexaminolevulinate
Consumer resources
Professional resources
Other brands: Cysview
Related treatment guides