Yellow Dock
Medically reviewed on August 9, 2017.
Scientific names:
Rumex crispus
Common names: Yellow dock also is known as curly dock, curled dock, narrow dock, sour dock, and rumex.
Efficacy-safety rating:
Ò...Little or no evidence of efficacy.
Safety rating:
●
...Little exposure or very minor concerns.
What is Yellow Dock?
Yellow dock is a perennial herb that, although native to Europe, grows throughout the United States. The yellow roots and rhizomes are used medicinally.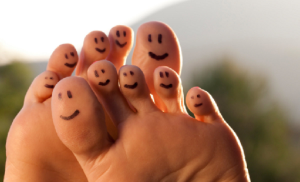 What is it used for?
Traditional/Ethnobotanical uses
The spring leaf stalks of this plant have been used as a potherb in salads but are disagreeable to some because of their tart sour-sweet taste. The plant must be boiled and rinsed thoroughly before being eaten. Due to its astringent properties, the plant has been used generally unsuccessfully in the treatment of venereal diseases and skin conditions. The powdered root has been used as a natural dentifrice. Larger amounts have been given as a laxative and tonic.
While the roots of yellow dock are known to exert a laxative effect, research reveals no animal or clinical data regarding the use of yellow dock to treat any condition.
What is the recommended dosage?
There is no recent clinical evidence to support specific dose recommendations for yellow dock. Caution is warranted due to oxalate content.
How safe is it?
Contraindications
Contraindications have not yet been determined.
Pregnancy/nursing
Documented adverse effects; contains anthraquinones (laxative action). Avoid use.
Interactions
None well documented.
Side Effects
The oxalate content of the leaves may result in GI symptoms or kidney damage. The stewed leaf stalks can be eaten as a potherb, but mature and uncooked leaves should be avoided.
Toxicities
Overdose of the root may cause diarrhea, nausea, and polyuria (excessive urination).
References
Yellow Dock. Review of Natural Products. factsandcomparisons4.0 [online]. 2007. Available from Wolters Kluwer Health, Inc. Accessed April 23, 2007.
Copyright © 2009 Wolters Kluwer Health
Further information
Always consult your healthcare provider to ensure the information displayed on this page applies to your personal circumstances.
More about yellow dock
Professional resources