Turmeric
Scientific names:
Curcuma longa
. Synonymous with
Curcuma domestica
Val. Family: Zingiberaceae
Common names: Curcuma, Indian saffron, and haldi.
Efficacy-safety rating:
ÒÒ...Ethno or other evidence of efficacy.
Safety rating:
●
...No safety concerns despite wide use.
What is Turmeric?
A member of the ginger family, turmeric is a perennial plant that is cultivated throughout tropical Asia, India, and China. The plant grows to a height of 0.9 to 1.5 m and bears large, oblong leaves and funnel-shaped, dull yellow flowers. It has a thick rhizome, which is yellowish on the outside and deep orange or reddish brown inside. The lateral rhizomes contain more yellow coloring than the bulb. The dried primary bulb and secondary lateral rhizomes are collected, cleaned, boiled, and dried for use in medicinal and food preparations. The major active principle is curcumin.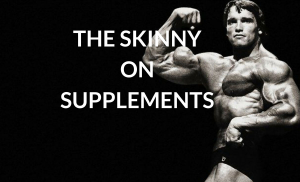 What is it used for?
Traditional/Ethnobotanical uses
Turmeric has a warm, bitter taste and is used extensively as a food flavoring and colorant; it is a primary component of curry powders and some mustards. The spice has a long tradition in Asian medicine to treat problems ranging from flatulence to hemorrhage. Use to treat ringworm, as a poultice, for pain, and in the management of jaundice and hepatitis has been documented.
Miscellaneous uses
Turmeric is used as a spice in curry powders and mustard. It is being investigated in clinical trials for the treatment and prevention of cancers, particularly of the gastrointestinal tract, and for treatment of colitis and Alzheimer and Huntington diseases.
What is the recommended dosage?
Powdered turmeric root has traditionally been used as a stimulant and carminative at dosages of 0.5 to 3 g/day. Dosages of 3 to 6 g/day have been investigated to protect against ulcers. Daily oral doses of curcumin 3.6 g have been typically used in clinical trials, but dosages of curcumin up to 8 g/day have been used. Higher doses are associated with adverse GI effects.
How safe is it?
Contraindications
No contraindications have been determined.
Pregnancy/nursing
Documented to stimulate menstruation and cause abortion.
Interactions
None well documented.
Side Effects
Clinical trials report few adverse reactions. Rare cases of contact dermatitis and anaphylaxis have been reported. An increased risk of kidney stones is possible in susceptible individuals.
Toxicities
No reports of toxicity have been reported following ingestion of large amounts of turmeric.
References
Turmeric. Review of Natural Products. Facts & Comparisons 4.0. St. Louis, MO: Wolters Kluwer Health; June 2009.
Copyright © 2009 Wolters Kluwer Health
More about turmeric
Consumer resources
Professional resources
Related treatment guides