Sandalwood
Scientific names:
Santalum album
Common names: Sandalwood also is known as santal oil, white saunders oil, white or yellow sandalwood oil, and East Indian sandalwood oil.
Efficacy-safety rating:
Ò...Little or no evidence of efficacy.
Safety rating:
●
...Little exposure or very minor concerns.
What is Sandalwood?
Sandalwood is an evergreen tree that is indigenous to India, the Malay Archipelago, and Indonesia. Australian sandalwood oil is prepared by distillation of the wood of Eucarya spicata, a small tree native to western Australia. This oil is similar to the native Indian sandalwood oil in odor, although its topnotes are characteristically different.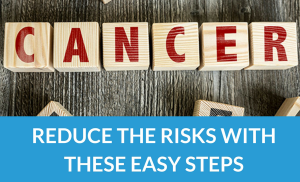 What is it used for?
Traditional/Ethnobotanical uses
Sandalwood oil commonly is used as a fragrance in incense, cosmetics, perfumes, and soaps. It also is used as a flavor for foods and beverages. The wood has been valued in carving because of its dense character.
In traditional medicine, sandalwood oil has been used for a wide variety of conditions, ranging from an antiseptic and astringent to the treatment of headache, stomachache, and urogenital disorders. Sandalwood has been documented to have diuretic and urinary antiseptic properties, but mainly the oil extracted from the wood has been used as a fragrance enhancer. Good clinical studies are lacking in support of the medicinal effects of sandalwood oil.
What is the recommended dosage?
None well documented.
How safe is it?
Contraindications
Contraindications have not yet been identified.
Pregnancy/nursing
Because of the lack of pharmacological and toxicity data, avoid the use of sandalwood oil during pregnancy and nursing
Interactions
None well documented.
Side Effects
Sandalwood may cause dermatitis in sensitive persons, although it generally is considered nonirritating to human skin.
Toxicities
The oil has been found to be irritating in both mouse and rabbit skin test models.
References
Sandalwood Oil. Review of Natural Products. factsandcomparisons4.0 [online]. 2006. Available from Wolters Kluwer Health, Inc. Accessed April 23, 2007.
Copyright © 2009 Wolters Kluwer Health
Further information
Always consult your healthcare provider to ensure the information displayed on this page applies to your personal circumstances.
More about sandalwood
Professional resources