Scientific names:
Silybum marianum
(L.) Gaertn.,
Carduus marianus
L.
Common names: Milk thistle also is known as Blessed thistle, bull thistle, fructus cardui mariae, fructus silybi mariae, holy thistle, Lady's milk, Lady's thistle, marian thistle, St. Mary thistle, mild marian thistle, milk thistle, pternix, Silberdistil, silibinin, silybe, silybon, silybum, silymarin, thistle, and thistle of the Blessed Virgin.
Efficacy rating:
ÒÒÒ...Positive clinical trials
Safety rating:
●
...No safety concerns despite wide use.
What is Milk Thistle?
Milk thistle is native to Europe and Asia but now grows wild in North and South America. The plant is 1.5 to 3 m in height and has large, prickly leaves. When broken, the leaves and stems exude a milky sap. The reddish-purple flowers are ridged with sharp spines. The part used as the drug includes the shiny, mottled, black- or grey-toned fruits. These make up the thistle portion, along with the silvery bristles, which readily falls away and are not part of the extract preparation.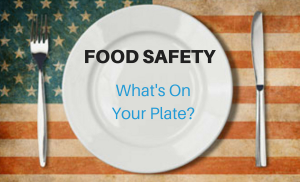 What is it used for?
Traditional/Ethnobotanical uses
Milk thistle has been used medicinally since the 4th century BC. Its use in treating liver diseases dates back to the 1700s, and its use to protect the liver can be traced back to Greek references. Pliny the Elder, a 1st century Roman writer (AD 23 to 79), noted that the plant's juice was excellent for "carrying off bile." The 17th century English herbalist Nicholas Culpepper wrote that milk thistle was beneficial in treating jaundice and for removing liver and spleen obstructions. The Eclectic medical system (19th to 20th century) used milk thistle to treat varicose veins, menstrual difficulty, and congestion in the liver, spleen, and kidneys. In homeopathy, a tincture of the seeds has been used to treat liver disorders, jaundice, gallstones, peritonitis, hemorrhage, bronchitis, and varicose veins. The fruit, stem, and seeds are all considered to have medicinal value. Early colonists introduced milk thistle to North America. The plant was grown in Europe and the de-spined leaves were used in salads and eaten as a vegetable; the stalks and root parts also were consumed. The flower portion was eaten like artichokes. The roasted seeds were used as a coffee substitute.
General uses
Clinical studies of milk thistle are lacking. However, studies suggest potential clinical applications for silymarin, a flavonoid extract of milk thistle, in treating liver damage from Amanita mushroom poisoning and alcoholism, diabetes, and cancer.
What is the recommended dosage?
Consumption of the oral form of milk thistle (standardized to 70% to 80% silymarin) at 420 mg/day in divided doses is considered safe for up to 41 months, based on clinical trial data. Higher doses of milk thistle have been used in some clinical trials.
How safe is it?
Contraindications
Allergy to any plant in the daisy (Asteraceae) family.
Pregnancy/nursing
Information is limited. Use in pregnant and breast-feeding women has been reported in limited clinical studies without any apparent harm; however, until further data are available, avoid the use of milk thistle in pregnant or breast-feeding women
Interactions
Despite widespread usage of milk thistle, case reports of clinically important drug interactions are lacking. Exercise caution when using milk thistle at higher dosages or with drugs such as indinavir.
Side Effects
No serious adverse events have been reported at recommended dosages. The most common effects occurring after oral ingestion included brief GI disturbances.
Toxicities
There are no reports of milk thistle toxicities in humans.
References
Milk Thistle. Review of Natural Products. Facts & Comparisons [database online]. St. Louis, MO: Wolters Kluwer Health Inc; October 2010.
Copyright © 2009 Wolters Kluwer Health
More about milk thistle
Consumer resources
Professional resources
Related treatment guides