Lemon Balm
Scientific names:
Melissa officinalis
L. Family: Lamiaceae (mints)
Common names: Lemon balm, balm, Melissa, sweet balm
Efficacy-safety rating:
ÒÒ...Ethno or other evidence of efficacy.
Safety rating:
●
...No safety concerns despite wide use.
What is Lemon Balm?
Lemon balm is a low-growing perennial herb with rounded, heart-shaped leaves that emit a lemon odor when bruised. The small yellow or white flowers are attractive to bees and other insects. It is indigenous to the Mediterranean region and western Asia, and widely naturalized in Europe, Asia, and North America. The leaves are harvested before flowering and used medicinally.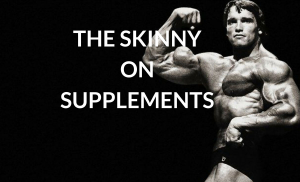 What is it used for?
Traditional/Ethnobotanical uses
Lemon balm has been used in herbal medicine since the times of Pliny (Roman, AD 23-79), Dioscorides (Greek, AD 40-90), Paracelsus (Austrian 1493-1541), and John Gerard (English, 1545-1612). The name Melissa corresponds to the Greek word for bee, while balm is a contraction of balsam. The plant has culinary and medicinal uses, with principal historical medicinal uses being to expel intestinal gas, to induce sweat, and to lower fevers.
General uses
Primary interest in lemon balm surrounds its effects on the central nervous system. One small study demonstrated decreased stress and agitation in patients with dementia and Alzheimer disease. Lemon balm cream has shown some efficacy in herpes virus lesions in a few small placebo-controlled trials.
What is the recommended dosage?
Crude lemon balm herb is typically dosed at 1.5 to 4.5 g/day. Doses of 600 to 1,600 mg extract have been studied in trials. A standardized preparation of lemon balm (80 mg) and valerian extract (160 mg) has been given 2 or 3 times/day as a sleep aid, and has also been studied in children. A 1% extract cream has been studied as a topical agent for treatment of herpes virus lesions.
How safe is it?
Contraindications
Contraindications have not yet been identified.
Pregnancy/nursing
Information regarding safety and efficacy in pregnancy and lactation is lacking.
Interactions
None well documented.
Side Effects
Clinical trials generally report no adverse reactions.
Toxicities
Research reveals little or no information regarding toxicology with the use of this product.
References
Lemon Balm. Review of Natural Products. Facts & Comparisons 4.0. October 2008. Accessed October 14, 2008.
Copyright © 2009 Wolters Kluwer Health
More about lemon balm
Professional resources
Related treatment guides