Horny Goat Weed
Scientific names:
Epimedium grandiflorum
L.
Common names: Horny goat weed, Chien-Hsieh, Yin-Yang-Hua, and arrow-leaf barrenwort.
Efficacy-safety rating:
Ò...Little or no evidence of efficacy.
Safety rating:
●
...Little exposure or very minor concerns.
What is Horny Goat Weed?
Horny goat weed is a perennial herb native to Japan, Korea, and parts of China. It grows on hillsides and in cliff crevices and shady areas. The plant has light yellow, violet, red, and white flowers, and oval fruits.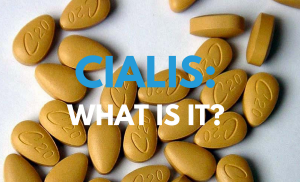 What is it used for?
Traditional/Ethnobotanical uses
Historically, horny goat weed was thought to possess aphrodisiac effects and was used to treat impotence and involuntary or premature ejaculation. Herba Epimedii has been used traditionally in Korea, Japan, and China for more than 2,000 years to "nourish" the kidney. However, clinical trial data are lacking to support these claims.
What is the recommended dosage?
There are no recent clinical studies of horny goat weed to provide a basis for dosage recommendations.
How safe is it?
Contraindications
Should not be used in those with an allergy to the Epimedium species.
Pregnancy/nursing
Information regarding safety and efficacy in pregnancy and lactation is lacking. Avoid use.
Interactions
None well documented.
Side Effects
High doses may cause a stimulatory effect and sweating. A case report of irregular heart rhythms exists.
Toxicities
Information is limited.
References
Horny Goat Weed. Review of Natural Products. Facts & Comparisons [database online]. St. Louis, MO: Wolters Kluwer Health Inc; September 2011.
Copyright © 2009 Wolters Kluwer Health
Further information
Always consult your healthcare provider to ensure the information displayed on this page applies to your personal circumstances.
More about horny goat weed
Professional resources
Related treatment guides