Grape Seed
Scientific names:
Vitis vinifera
L.,
Vitis coignetiae
Pulliat. Family: Vitaceae
Common names: Grape seed, muskat, oligomeric proanthocyanidin complexes (OPC), proanthocyanidin , procyanidolic oligomers (PCO)
Efficacy-safety rating:
ÒÒ...Ethno or other evidence of efficacy.
Safety rating:
●
...No safety concerns despite wide use.
What is Grape Seed?
Red grape seeds are generally obtained as a by-product of wine production. When ground, these seeds become the source of grape seed oil. The highest concentration of proanthocyanidins is found in the skin or membrane of the grape seed. Proanthocyanidins are one type of naturally occurring plant compounds called bioflavonoids.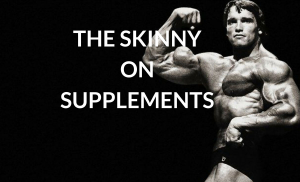 What is it used for?
Miscellaneous Uses
Grape seed is known for its antioxidant properties. Limited studies suggest possible cardiovascular, chemopreventive, and cytoprotective effects.
Traditional/Ethnobotanical Uses
Procyanidolic oligomers (PCO) are found in grape seed. PCO extracts have been marketed in France for decades as treatment for venous and capillary disorders (eg, retinopathy, venous insufficiency, vascular fragility). Red wine contains PCO, and when used in association with a nonatherogenic diet, may reduce the incidence of cardiovascular disease.
What is the recommended dosage?
Extracts of grape seeds containing mostly proanthocyanidin have been studied for antioxidant and cardiovascular properties, as well as for venous insufficiency and ophthalmologic disorders at doses of 50 to 300 mg/day. A maximum of 900 mg/day has been used.
How safe is it?
Contraindications
Contraindicated in patients with known hypersensitivity to grape seed.
Pregnancy/nursing
Information regarding safety and efficacy in pregnancy and lactation is lacking.
Interactions
Caution is advised when administering supplements containing grape seed polyphenols at the same time as vitamin C to hypertensive patients because increases in blood pressure may occur.
Side Effects
None well documented. It is contraindicated in patients with known hypersensitivity to grape seed. Stomach pain, headache, and an allergic reaction have been reported. Additional clinical studies are recommended.
Toxicities
No toxicity in humans has been reported.
References
Grape Seed. Review of Natural Products. Facts & Comparisons 4.0. July 2007. Accessed July 10, 2007.
Copyright © 2009 Wolters Kluwer Health
Further information
Always consult your healthcare provider to ensure the information displayed on this page applies to your personal circumstances.
More about grape seed oil
Consumer resources
Professional resources
Related treatment guides