The originating document has been archived. We cannot confirm the completeness, accuracy and currency of the content.
Efficacy-safety rating:
ÒÒ...Ethno or other evidence of efficacy.
Safety rating:
●...Little exposure or very minor concerns.
What is Ginseng?
Ginseng commonly refers to Panax quinquefolius or Panax ginseng. There are many members of this genus that go by a variety of common names. See list below.
Scientific name Synonyms Common name Distribution
Panax ginseng
C.A. Meyer Panax pseudoginseng Wallich;
Panax schinseng
Nees Asian, Chinese, Korean,or Oriental ginseng; red ginseng (steamed) Northeast China, Korea, Eastern Siberia
Panax japonicus
var
bipinnatifidus
    China
Panax japonicus
C.A. Meyer
P. pseudoginseng
(Will.) subsp.
japonicus
Japanese ginseng Chikusetsu ginseng, or zhu je ginseng India, Southern China, Japan
P. japonicus
var. major     China
P. notoginseng
(Burkhill) Hoo & Tseng; ([Buck] F.H. Chen)
P. pseudoginseng
Wallich var.
notoginseng
Western ginseng; Five-fingers; Sang; San-chi;Tien-chan or tienqi ginseng Asia
P. pseudoginseng
subsp. himalaicus   Himalayan ginseng Nepal
P. pseudoginseng
var.
major
  Zhuzishen China
Panax quinquefolius
L.   American or Canadian ginseng Eastern and Central USA and Canada
Panax vietnamensis
Ha et Grushv.   Vietnamese ginseng Vietnam
In the eastern and central US and Canada, ginseng is found in rich, cool woods; a large crop is grown commercially in Wisconsin. Asian ginseng is cultivated in Korea and China. The short plant grows 3 to 7 compound leaves that drop in the fall and bears a cluster of red or yellowish colored fruits from June to July. The shape of the root varies among species and has been used to distinguish types of ginseng. Medicinally, the root is considered most valuable in providing the pharmacologically active ginsenosides. Ginsenoside content varies with the age of the root, season of harvest, and preservation method. While at least 4% ginsenosides are detectable in most young roots, the content more than doubles after 6 years of growth. High-quality ginseng generally is collected in the fall after 5 to 6 years of growth.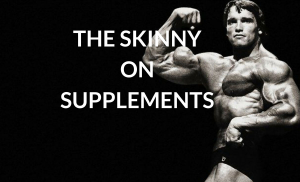 What is Ginseng used for?
Traditional/Ethnobotanical uses
Ginseng is perhaps the most widely recognized plant used in traditional medicine and now plays a major role in the herbal health care market. For more than 2,000 years, various forms have been used in medicine. The name Panax derives from the Greek word for "all healing" and its properties have been no less touted. Ginseng root's man-shaped figure (shen-seng means "man-root") led proponents of the doctrine of signatures, an ancient philosophy, to believe that the root could strengthen any part of the body. Through the ages, the root has been used in the treatment of asthenia (loss of strength), atherosclerosis, blood and bleeding disorders, colitis, and to relieve the symptoms of aging, cancer, and senility.
General uses
Ginseng is popularly used for its adaptogenic, antineoplastic, immunomodulatory, cardiovascular, CNS, endocrine, and ergogenic effects, but these uses have not been confirmed by clinical trials.
What is the dosage of Ginseng?
Ginseng root is standardized on content of ginsenosides, which should be greater than 1.5%. Extracts typically contain from 4% to 7% ginsenosides. Note that the profile of particular ginsenosides differs between American and Asian ginseng; however, total ginsenoside content is similar. In numerous clinical trials, the dosage of crude root has ranged from 0.5 to 3 g/day and dosage of extracts has generally ranged from 100 to 400 mg. Each CVT-E002 capsule contains American ginseng root 200 mg standardized to 80% poly-furanosyl-pyranosyl-saccharides. Typical dosage regimens used in clinical trials have ranged from 400 mg once a day for 4 months to 200 mg twice a day for 2 to 3 months.
Is Ginseng safe?
Contraindications
Hypersensitivity to any of the components of ginseng. Ginseng is contraindicated in patients who take warfarin, loop diuretics, or phenelzine. Patients with high blood pressure should not take ginseng and patients who must control their blood glucose level should use ginseng with caution. One postmarketing report documents an anaphylactic-like reaction (mouth and tongue swelling) with the use of CVT-E002. CVT-E002 should be avoided in autoimmune diseases such as inflammatory bowel disease, multiple sclerosis, rheumatoid arthritis, and systemic lupus erythematosus. Patients with allergic rhinitis, asthma, or eczema should avoid using ginseng products.
Pregnancy/nursing
Documented hormonal activity. Avoid use.
Interactions
A case of refractoriness to furosemide has been reported in a patient receiving ginseng. Ginseng may elevate plasma concentrations of nifedipine, increasing therapeutic and adverse effects. Manic-like symptoms, headache, and tremulousness were reported during concurrent use of phenelzine and ginseng. Ginseng has been reported to decrease the anticoagulant effect of warfarin. Patients taking these drugs should be cautioned to avoid ginseng and advised to consult their health care provider before taking herbal products.
Side Effects
The most common adverse reactions with ginseng are nervousness and excitation. However, there have been reports of diffuse mammary nodularity and vaginal bleeding. A hypoglycemic effect has also been documented. Postmarketing surveillance of CVT-E002 in Canada from 1996 to 2006 led to 100 documented adverse reaction reports, out of over 200 million doses of CVT-E002 sold. Reactions included abdominal pain, confusion, diuresis, dizziness, drowsiness, headache, insomnia, joint pain, lowered blood pressure, nausea, and vomiting.
Toxicities
Research reveals little or no information regarding toxicology with the use of this product.
References
Ginseng. Review of Natural Products. Facts & Comparisons 4.0. http://online.factsandcomparisons.com/MonoDisp.aspx?monoID=fandc-rnp-5142&quick=ginseng. September 2007. Accessed October 16, 2007.
Copyright © 2006 Wolters Kluwer Health
Further information
Always consult your healthcare provider to ensure the information displayed on this page applies to your personal circumstances.
More about ginseng
Related treatment guides