Medically reviewed on August 9, 2017.
Scientific names:
Allium sativum
Common names: Garlic also is known as allium, stinking rose, rustic treacle, nectar of the gods, camphor of the poor, and poor man's treacle.
Efficacy-safety rating:
ÒÒ...Ethno or other evidence of efficacy.
Safety rating:
●
...Little exposure or very minor concerns.
What is Garlic?
Garlic is a perennial bulb with a tall, erect flowering stem that grows up to 1 m. The leaf blade is flat, linear, solid, and approximately 1.25 to 2.5 cm wide, with a pointed top. The plant produces pink to purple flowers that bloom from July to September in the Northern Hemisphere. The bulb is strong smelling and contains outer layers of thin sheathing leaves surrounding an inner sheath that encloses the clove. Often the bulb contains 10 to 20 cloves that are asymmetrical in shape, except for those closest to the center.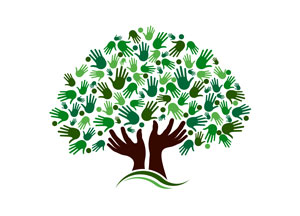 What is it used for?
Traditional/Ethnobotanical uses
The name Allium comes from the Celtic word all, meaning burning or smarting. Garlic was used like money in ancient Egypt. Its virtues were described in inscriptions on the Great Pyramid of Cheops. The folk uses of garlic have ranged from the treatment of leprosy in humans to managing clotting disorders in horses. Physicians prescribed the herb during the Middle Ages to cure deafness and the American Indians used garlic as a remedy for earaches, flatulence, and scurvy.
General uses
Garlic may produce modest but not clinically significant effects in the treatment of high cholesterol and high blood pressure. Traditionally, it has been used for its antiseptic and antibacterial properties, as well as for treating the common cold, upper respiratory tract infections, mild bronchitis, and rhinitis, and to relieve cough and congestion. Other potential uses include treatment of atherosclerosis, enlarged prostate, diabetes, gastrointestinal (GI) disorders, and stomach and colon cancer; however, evidence is lacking.
What is the recommended dosage?
The following doses are recommended: 2 to 5 g of fresh raw garlic; 0.4 to 1.2 g of dried garlic powder; 2 to 5 mg garlic oil; 300 to 1,000 mg of garlic extract (as solid material). Other preparations should correspond to 4 to 12 mg of alliin or approximately 2 to 5 mg of allicin, an active constituent of garlic. However, dosage is complicated by the volatility and instability of important constituents in various products (eg, aged extracts, deodorized garlic, distilled oils). Administer garlic preparations with food to minimize GI upset. Because garlic is widely consumed, dosage will remain a matter of personal tolerance.
How safe is it?
Contraindications
Contraindicated if known allergy to garlic and its constituents.
Pregnancy/nursing
Garlic may be used safely in pregnancy and breast-feeding. However, consumption by breast-feeding mothers may impact the infant's behavior during breast-feeding, causing prolonged attachment to the breast and increased sucking. An increase in milk production has been documented with garlic.
Interactions
Garlic may reduce saquinavir plasma concentrations. Patients taking saquinavir should limit ingestion of garlic and to avoid taking garlic supplements without consulting their health care provider. Based on available reports, no special precautions are necessary in patients eating garlic and taking warfarin. However, because warfarin has a narrow therapeutic index, patients should not use alternative medicines without consulting their health care provider and should report any signs of bleeding. Based on an initial study, garlic does not appear to interact with alprazolam, dextromethorphan, docetaxel, or ritonavir.
Side Effects
Body odor and bad breath are the most common complaints after ingesting garlic preparations. Mild adverse reactions (eg, bloating, flatulence, nausea) have been commonly reported with use. Ingestion of a single 25 mL dose of fresh garlic extract has caused burning of the mouth, esophagus, and stomach; nausea; sweating; and light-headedness. The safety of repeated doses of this amount has not been defined. Alterations in coagulation have also been reported. Ingestion of large amounts may increase the risk of postoperative and spontaneous bleeding. Ingestion as a food or supplement or topical use may cause allergic reactions. Topical exposure to crushed, uncooked garlic cloves for 3 to 5 minutes has resulted in toxic contact dermatitis. Repeated exposure to garlic dust can induce asthmatic reactions.
Toxicities
Research reveals little or no information regarding the toxicology of this product.
References
Garlic. Review of Natural Products. Facts & Comparisons 4.0. September 2008. Accessed October 14, 2008.
Copyright © 2009 Wolters Kluwer Health
Further information
Always consult your healthcare provider to ensure the information displayed on this page applies to your personal circumstances.
More about garlic
Consumer resources
Professional resources
Related treatment guides