Chicory
Scientific names:
Chicorium intybus
Common names: Chicory also is known as blue sailor's succory and wild succory.
Efficacy-safety rating:
Ò...Little or no evidence of efficacy.
Safety rating:
●
...Moderate to serious danger.
What is Chicory?
Chicory is a perennial plant indigenous to Europe, India, and Egypt. It was introduced to the US in the late 19th century. It grows as a weed in temperate climates and is widely cultivated in northern Europe. Chicory has bright blue flowers, and is a member of the Asteraceae (daisy) family. The dried root is the primary part of the plant used.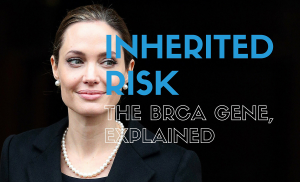 What is it used for?
Traditional/Ethnobotanical uses
Chicory leaves and roots are used as a vegetable. Roasted roots are ground and brewed. In cultivation, chicory roots are "forced" during the fall and winter to produce 2 types of leaves used as greens: Barbe de capucin and witloof (or French endive). The leaves of young plants are used as potherbs, in which case they are cooked like spinach. Leaves of older plants, when blanched, are used like celery. Chicory roots are boiled and eaten with butter. They also are roasted and used to add a bitter, mellow taste to coffee and tea or used as a substitute for coffee. Chicory is on the FDA Generally Recognized as Safe (GRAS) list.
Other uses
Chicory is a sedative with potential cardioactive properties. There is some evidence to show that chicory's oligosaccharides are probiotic and are beneficial in maintaining healthy GI flora. Chicory also may help certain conditions including constipation, diarrhea, cancer, and cardiovascular disease. Chicory also has been noted as an appetite stimulant and for dyspepsia. Definitive clinical studies are needed to substantiate all these claims.
What is the recommended dosage?
There is no recent published clinical evidence to guide dosage of chicory. Typical doses of the herb in classical use are 3 to 5 g/day.
How safe is it?
Contraindications
Contraindications have not yet been identified.
Pregnancy/nursing
Documented adverse effects. Emmenagogue (to stimulate menstruation) and abortive effects. Avoid use.
Interactions
None well documented.
Side Effects
Contact dermatitis and various allergies have been reported. Significant contraceptive activity was observed in female rats orally administered seed extracts and other fractions of chicory. In case of gallstones, consult with a physician before taking chicory.
Toxicities
Toxic contamination with foreign substances or bacteria has been noted.
References
Chicory. Review of Natural Products. factsandcomparisons4.0 [online]. 2006. Available from Wolters Kluwer Health, Inc. Accessed April 23, 2007.
Copyright © 2009 Wolters Kluwer Health
Further information
Always consult your healthcare provider to ensure the information displayed on this page applies to your personal circumstances.
More about chicory
Professional resources