Centaury
Scientific names:
Centaurium erythraea
Common names: Centaury also is known as minor centaury, lesser centaury, centaury herb, centaurri herba, common centaury, feverwort, filwort, bitter herb, red centaury, Christ's ladder, and centaury gentian.
Efficacy-safety rating:
ÒÒ...Ethno or other evidence of efficacy.
Safety rating:
●
...No safety concerns despite wide use.
What is Centaury?
Centaury is a small, annual herb, native to Europe and naturalized in the United States. It thrives in boggy meadows as well as in dry dunes. The root is fibrous and woody. The plant has pale green, oval leaves, a capsule fruit, and light pink to red flowers. The whole herb is used in medicine. Synonyms are Erythraea centaurium, C. umbellatum, C. minus. Centaurium consists of approximately 40 species (annuals or biennials).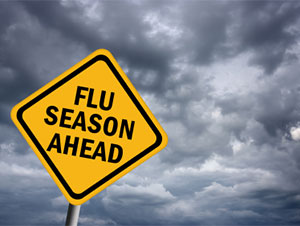 What is it used for?
Traditional/Ethnobotanical uses
Genus Erythraea is derived from the Greek erythros, relating to the red color of the flowers. The genus formerly was called Chironia, from Centaur, Chiron. Hippocrates describes centaurium, under the Greek Kentareion and according to legend, Chiron (founder of medicine) used centaury to heal a wound inflicted by a poisoned arrow. Historically, centaury has been used as an herbal medicine to kill worms, to treat dropsy, as a sedative, to treat snakebite and other wounds, and topically for freckles and spots. It is reputed to be an aromatic bitter and tonic for treating GI complaints such as bloating, dyspepsia, and flatulence, and anorexia. Centaury is said to act on the liver and kidneys to "purify the blood," and for jaundice. Centaury also was used traditionally to treat fever, hence the name "feverwort." This bitter herb enhances production of gastric secretions, which stimulates appetite and improves digestion. Long-term use of the herb is required for the tonic effects on the stomach to fully develop. Other effects include anti-inflammatory as well as antimutagenic effects. Little research is available to support these traditional uses.
What is the recommended dosage?
There is no recent published clinical evidence to guide dosage of centuary. The German Commission E monograph calls for 1 to 2 g of herb daily, while other uses for dyspepsia specify as much as 6.
How safe is it?
Contraindications
Contraindications have not yet been identified.
Pregnancy/nursing
Information regarding safety and efficacy in pregnancy and lactation is lacking.
Interactions
None well documented.
Side Effects
There are no known adverse reactions.
Toxicities
There are no known reports of toxicity. Because safety of centaury taken during pregnancy has not been established, its use during this time is best avoided.
References
Centaury. Review of Natural Products. factsandcomparisons4.0 [online]. 2006. Available from Wolters Kluwer Health, Inc. Accessed April 23, 2007.
Copyright © 2009 Wolters Kluwer Health
Further information
Always consult your healthcare provider to ensure the information displayed on this page applies to your personal circumstances.
More about centaury
Professional resources