Barberry
Scientific names:
Berberis vulgaris
,
Mahonia aquifolium
Common names: Barberry also is known as Oregon grape, Oregon barberry, Oregon grapeholly, trailing mahonia, berberis, jaundice berry, woodsour, sowberry, pepperidge bush, and sour-spine
Efficacy-safety rating:
ÒÒ...Ethno or other evidence of efficacy.
Safety rating:
●
...Little exposure or very minor concerns.
What is Barberry?
The barberry grows wild throughout Europe but has been naturalized to many regions of the eastern US. M. aquifolium is a tall evergreen shrub native to the northwestern US and Canada. Barberry has spiny, holly-like leaves and is widely grown as an ornamental. Its yellow flowers bloom, then develop into red to blue-black oblong berries.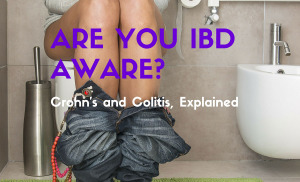 What is it used for?
Traditional/Ethnobotanical uses
The plant has a long history of use, dating back to the Middle Ages. Salishan native elders have used M. aquifolium to treat acne and native American Indians utilized Mahonia berries to treat scurvy. A decoction of the plant has been used to treat GI ailments and coughs. The alkaloid berberine was included as an astringent in eye drops, but its use has become rare.
The edible fruits have been used to prepare jams, jellies, and juices. The use of the plant in traditional medicine has been limited by the bitter taste of the bark and root. However, more than three dozen medicinal uses for barberry, including cancer, cholera, and hypertension have been listed. Other reported uses of M. aquifolium include the treatment of the following conditions: fever, gout, renal and biliary diseases, rheumatic symptoms, diarrhea, gastric indigestion, and dermatosis.
Anti-inflammatory/Antimicrobial/Antidiarrheal
M. aquifolium is valued for its antipsoriatic effects and its antibacterial, antifungal, anti-inflammatory, and antioxidant activity. It also has been used for treating acne, eczema, and candida infection. Plant alkaloids have been found to be antibacterial, antifungal, anti-inflammatory, antioxidant, and antidiarrheal. Berberine is a uterine stimulant. Clinical research on the medicinal uses of barberry is limited.
What is the recommended dosage?
Barberry berries and root bark have been used as sources of berberine. Daily doses of 2 g of the berries have been used, but there are no clinical studies to substantiate barberry's varied uses
How safe is it?
Contraindications
Barberry is contraindicated in patients with hypersensitivity to M. aquifolium.
Pregnancy/nursing
Documented adverse effects (including uterine stimulant effects). Avoid use.
Interactions
None well documented.
Side Effects
Hypersensitivity reactions (eg, burning, itching, redness) have occurred in some patients using topical dosage forms.
Toxicities
Symptoms of poisoning are characterized by lethargy, stupor and daze, vomiting and diarrhea, and nephritis. Barberry is contraindicated during lactation and pregnancy.
References
Barberry. Review of Natural Products. factsandcomparisons4.0 [online]. 2005. Available from Wolters Kluwer Health, Inc. Accessed April 16, 2007.
Copyright © 2009 Wolters Kluwer Health
More about barberry
Consumer resources
Professional resources
Related treatment guides