Generic Name: clonidine (oral) (KLOE ni deen)
Brand Name: Catapres, Kapvay
What is clonidine?
Clonidine lowers blood pressure by decreasing the levels of certain chemicals in your blood. This allows your blood vessels to relax and your heart to beat more slowly and easily.
Clonidine is used to treat hypertension (high blood pressure). The Kapvay brand of clonidine is used to treat attention deficit hyperactivity disorder (ADHD).
Clonidine is sometimes given with other medications.
Clonidine may also be used for purposes not listed in this medication guide.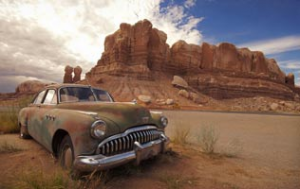 Important Information
Follow all directions on your medicine label and package. Tell each of your healthcare providers about all your medical conditions, allergies, and all medicines you use.
Before taking this medicine
You should not take this medicine if you are allergic to clonidine.
To make sure clonidine is safe for you, tell your doctor if you have:
Older adults may be more sensitive to the effects of this medicine.
It is not known whether this medicine will harm an unborn baby. Tell your doctor if you are pregnant or plan to become pregnant while taking clonidine.
Clonidine can pass into breast milk and may harm a nursing baby. Tell your doctor if you are breast-feeding a baby.
Catapres is not approved for use by anyone younger than 18 years old. Do not give Kapvay to a child younger than 6 years old.
How should I take clonidine?
Follow all directions on your prescription label. Your doctor may occasionally change your dose to make sure you get the best results. Do not take this medicine in larger or smaller amounts or for longer than recommended.
Clonidine is usually taken in the morning and at bedtime. If you take different doses of this medicine at each dosing time, it may be best to take the larger dose at bedtime.
Clonidine may be taken with or without food.
Do not use two forms of clonidine at the same time. This medicine is also available as a transdermal patch worn on the skin.
Do not crush, chew, or break an extended-release tablet. Swallow it whole. Tell your doctor if you have trouble swallowing the tablet.
If you need surgery, tell the surgeon ahead of time that you are using clonidine. You may need to stop using the medicine for a short time.
Do not stop using clonidine suddenly, or you could have unpleasant withdrawal symptoms. Ask your doctor how to safely stop using clonidine.
Call your doctor if you are sick with vomiting. Prolonged illness can make it harder for your body to absorb clonidine, which may lead to withdrawal symptoms. This is especially important for a child taking clonidine.
If you are being treated for high blood pressure, keep using this medication even if you feel well. High blood pressure often has no symptoms. You may need to use blood pressure medication for the rest of your life.
Store at room temperature away from moisture, heat, and light.
What happens if I miss a dose?
Take the missed dose as soon as you remember. Skip the missed dose if it is almost time for your next scheduled dose. Do not take extra medicine to make up the missed dose.
What happens if I overdose?
Seek emergency medical attention or call the Poison Help line at 1-800-222-1222.
Overdose symptoms may include dangerously high blood pressure (severe headache, pounding in your neck or ears, nosebleed, anxiety, chest pain, shortness of breath) followed by low blood pressure (feeling like you might pass out). Other overdose symptoms may include feeling cold, extreme weakness or drowsiness, weak or shallow breathing, pinpoint pupils, fainting, or seizure (convulsions).
What should I avoid while taking clonidine?
Avoid drinking alcohol. It may increase certain side effects of clonidine.
Clonidine may impair your thinking or reactions. Avoid driving or operating machinery until you know how this medicine will affect you. Dizziness or severe drowsiness can cause falls or other accidents.
Clonidine side effects
Get emergency medical help if you have signs of an allergic reaction: hives; difficult breathing; swelling of your face, lips, tongue, or throat.
Call your doctor at once if you have:
severe chest pain, shortness of breath, irregular heartbeats;

a very slow heart rate;

severe headache, pounding in your neck or ears, blurred vision;

nosebleeds;

anxiety, confusion; or

a light-headed feeling, like you might pass out.
Serious side effects may be more likely in older adults.
Common side effects may include:
drowsiness, dizziness;

feeling tired or irritable;

dry mouth, loss of appetite;

dry eyes, contact lens discomfort; or

sleep problems (insomnia), nightmares.
This is not a complete list of side effects and others may occur. Call your doctor for medical advice about side effects. You may report side effects to FDA at 1-800-FDA-1088.
See also: Side effects (in more detail)
Clonidine dosing information
Usual Adult Dose for Hypertension:
Oral:
-Initial dose: 0.1 mg orally 2 times a day (morning and bedtime)
-Titration: Increments of 0.1 mg orally per day may be made at weekly intervals to desired response
-Maintenance dose: 0.2 to 0.6 mg orally per day in divided doses
-Maximum dose: 2.4 mg orally per day in divided doses

Comments:
-Taking the larger portion of the oral daily dose at bedtime may minimize transient adjustment effects of dry mouth and drowsiness

Transdermal patches:
-Initial dose: 0.1 mg/24 hr patch applied every 7 days
-Maintenance dose: If, after 1 to 2 weeks the desired reduction in blood pressure is not achieved, increase the dosage by adding another 0.1 mg/24 hr patch or changing to a larger system
-Maximum dose: Doses above two 0.3 mg/24 hr patches applied every 7 days is usually not associated with additional efficacy

Comments:
-The transdermal patch should be applied to a hairless area of intact skin on the upper outer arm or chest.
-Each new patch should be applied on a different skin site from the previous location.
-If the patch loosens during 7-day wearing, the adhesive cover should be applied directly over the system to ensure good adhesion.
-There have been rare reports of the need for patch changes prior to 7 days to maintain blood pressure control.
-When substituting patches for the oral formulation or for other antihypertensive drugs, physicians should be aware that the antihypertensive effect of the patches may not commence until 2 to 3 days after initial application; therefore, gradual reduction of prior drug dosage is advised. Some or all previous antihypertensive treatment may have to be continued, particularly in patients with more severe forms of hypertension.

Use: For hypertension, alone or in combination with other antihypertensive agents
Usual Adult Dose for Pain:
Epidural infusion:
-Initial dose: 30 mcg/hr as a continuous infusion
-Titration: May be titrated up or down depending on pain relief and occurrence of adverse events
Maximum dose 40 mcg/hr as a continuous infusion

Use: For the treatment of severe pain (in combination with opiates) in cancer patients that is not adequately relieved by opioid analgesics alone. The epidural formulation is more likely to be effective in patients with neuropathic pain than somatic or visceral pain.
Usual Pediatric Dose for Attention Deficit Disorder:
Extended release:
6 years and older:
-Initial dose: 0.1 mg orally at bedtime
-Titration: Increase in 0.1 mg/day increments every 7 days until desired response; doses should be administered twice daily (either split equally or with the higher split dosage given at bedtime)
-Maximum dose: 0.4 mg/day in 2 divided doses

Comments:
-May be taken with or without food.
-If a dose is missed, that dose should be skipped and take the next dose as scheduled.
-Tablets should be swallowed whole, and not crushed, chewed, or broken to avoid increasing the rate of drug release.
-When discontinuing therapy, taper daily dose by no more than 0.1 mg every 3 to 7 days.

Use: For the treatment of attention deficit hyperactivity disorder (ADHD) as monotherapy or as adjunctive therapy to stimulant medications.
What other drugs will affect clonidine?
Taking this medicine with other drugs that make you sleepy can worsen this effect. Ask your doctor before taking clonidine with a sleeping pill, narcotic pain medicine, muscle relaxer, or medicine for anxiety, depression, or seizures.
Tell your doctor about all your current medicines and any you start or stop using, especially:
other heart or blood pressure medications;

an antidepressant; or

any other medicine that contains clonidine.
This list is not complete. Other drugs may interact with clonidine, including prescription and over-the-counter medicines, vitamins, and herbal products. Not all possible interactions are listed in this medication guide.
Where can I get more information?
Your pharmacist can provide more information about clonidine.
Copyright 1996-2012 Cerner Multum, Inc. Version: 9.01.
Date modified: January 03, 2018
Last reviewed: March 23, 2016