Class: Anthelmintics
VA Class: AP200
CAS Number: 31431-39-7

Introduction
Anthelmintic agent; benzimidazole derivative.107
Uses for Mebendazole
Ascariasis
Treatment of ascariasis caused by Ascaris lumbricoides.100 107 147 Albendazole, ivermectin, and mebendazole are drugs of choice.100 147
Enterobiasis
Treatment of enterobiasis caused by Enterobius vermicularis (pinworm).100 107 147 Albendazole, mebendazole, and pyrantel pamoate are drugs of choice.100 147
Filariasis
Treatment of filariasis caused by Mansonella perstans†.124 128 129 130 131 132 133 134 135 136 147 Mebendazole and albendazole are drugs of choice.124 128 129 130 131 132 133 134 135 136 147 Antihistamines or corticosteroids also may be indicated to decrease allergic reactions secondary to disintegration of microfilariae following treatment.147
Treatment of onchocerciasis† (filariasis caused by Onchocerca volvulus).114 115 116 117 Drug of choice is ivermectin.138 139 140 141 142 147
Hookworm Infections
Treatment of intestinal hookworm infections caused by Ancylostoma duodenale or Necator americanus in single or mixed infections.100 107 147 Drugs of choice are albendazole, mebendazole, and pyrantel pamoate.100 147
Treatment of eosinophilic enterocolitis† caused by Ancylostoma caninum (dog hookworm).147 Treatment of choice is mebendazole, albendazole, pyrantel pamoate, or endoscopic removal of worms.147
Toxocariasis (Visceral Larva Migrans)
Treatment of toxocariasis† (visceral larva migrans) caused by Toxocara canis or T. cati (dog and cat roundworms).100 147 Albendazole and mebendazole are drugs of choice.100 147 Concomitant corticosteroids may be indicated in severe cases with cardiac, ocular, or CNS involvement.100 147 Treatment may not be effective for ocular larva migrans; inflammation may be reduced by corticosteroid injections, and surgery may be necessary for secondary damage.100
Trichinellosis
Treatment of trichinellosis† (trichinosis) caused by Trichinella spiralis.100 147 Drug of choice is mebendazole; albendazole is an alternative.147 Concomitant corticosteroids usually recommended, especially for severe disease.100 125 127 147 Corticosteroids alleviate symptoms of the inflammatory reaction and can be lifesaving when cardiac or CNS systems are involved.100
Trichostrongyliasis
Treatment of trichostrongyliasis† caused by Trichostrongylus.147 Pyrantel pamoate is drug of choice; albendazole and mebendazole are alternatives.147
Trichuriasis
Treatment of trichuriasis caused by Trichuris trichiura (whipworm).100 107 Mebendazole is drug of choice; albendazole and ivermectin are alternatives.100 147
Capillariasis
Treatment of capillariasis† caused by Capillaria philippinensis.147 Mebendazole is drug of choice; albendazole is an alternative.147
Dracunculiasis
Has been used in the treatment of Dracunculus medinensis† (guinea worm) infection.147 Reportedly kills worm directly.147 Treatment of choice is slow extraction of worm and wound care.147
Angiostrongyliasis
Has been used in conjunction with corticosteroids for the treatment of eosinophilic meningitis caused by Angiostrongylus cantonensis†.147 152 May shorten course of infection, but not number of relapses.147 152 Infection usually self-limited.147 No drug proven effective; some patients have worsened when treated.147
Intestinal Tapeworm Infection
Has been used in the treatment of intestinal infections caused by adult forms of tapeworms including Hymenolepis nana† (dwarf tapeworm), Taenia saginata† (beef tapeworm), and T. solium† (pork tapeworm).a Drugs of choice are praziquantel and nitazoxanide.100 147
Hydatid Disease
Has been used for the treatment of hydatid disease caused by the larval form of Echinococcus granulosus† (dog tapeworm).a The manufacturer states that there is no evidence of efficacy in hydatid disease, even at high doses.107 Treatment of choice is surgery; perioperative use of an anthelmintics may be indicated to minimize the risk of intraoperative dissemination of daughter cysts.147 Albendazole is drug of choice when an anthelmintic is indicated.147
Has been used for the treatment of alveolar hydatid disease caused by E. multiocularis†.100 147 Surgical excision of the larval mass is the recommended and only reliable treatment.100 147 Although efficacy has not been definitely established, continuous albendazole (or mebendazole) therapy has been associated with clinical improvement in some nonresectable cases.100 147
Giardiasis
Has been used for treatment of giardiasis† caused by Giardia duodenalis (also known as G. lamblia or G. intestinalis).151 Metronidazole, tinidazole, and nitazoxanide are drugs of choice.100 147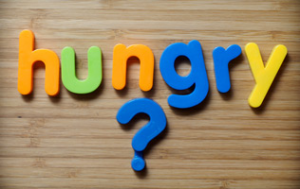 Mebendazole Dosage and Administration
Administration
Oral Administration
Administer orally107 without regard to meals.107
Tablets may be chewed, swallowed whole, or crushed and mixed with food.107 Special diets, fasting, or purgation prior to administration not necessary.107
Dosage
Pediatric Patients
Ascariasis
Oral
100 mg twice daily for 3 consecutive days.107 147
Alternatively, single 500-mg dose has been recommended.147
Manufacturer recommends a second course of treatment if patient is not cured 3 weeks after mebendazole therapy.107
Enterobiasis
Oral
Single 100-mg dose.107 147 Some clinicians recommend a second 100-mg dose 2 weeks later.147
Manufacturer recommends a second course of treatment if patient is not cured 3 weeks after mebendazole therapy.107
Filariasis†
Filariasis caused by Mansonella perstans†
Oral
100 mg twice daily for 30 days.147
Hookworm Infections
Intestinal Hookworm Infections
Oral
100 mg twice daily for 3 consecutive days.107 147
Alternatively, single 500-mg dose has been recommended.147
Manufacturer recommends a second course of treatment if patient is not cured 3 weeks after mebendazole therapy.107
Eosinophilic Enterocolitis Caused by Ancylostoma caninum†
Oral
100 mg twice daily for 3 consecutive days.147
Toxocariasis (Visceral Larva Migrans)†
Oral
100–200 mg twice daily for 5 days.147 Optimum duration of therapy not known; some clinicians recommend treatment for up to 20 days.147
Alternatively, 1 g 3 times daily (50 mg/kg daily) for 21 days reportedly was curative in a least one patient.123
Trichinellosis†
Oral
200–400 mg 3 times daily for 3 days followed by 400–500 mg 3 times daily for 10 days.147
Trichostrongyliasis†
Oral
100 mg twice daily for 3 consecutive days.147
Trichuriasis
Oral
100 mg twice daily for 3 consecutive days.107 147
Alternatively, single 500-mg dose has been recommended.147
Manufacturer recommends a second course of treatment if patient is not cured 3 weeks after mebendazole therapy.107
Capillariasis†
Oral
200 mg twice daily for 20 days.147
Dracunculiasis†
Oral
400–800 mg daily for 6 days.147
Adults
Ascariasis
Oral
100 mg twice daily for 3 consecutive days.107 147
Alternatively, single 500-mg dose has been recommended.147
Manufacturer recommends a second course of treatment if patient is not cured 3 weeks after mebendazole therapy.107
Enterobiasis
Oral
Single 100-mg dose.107 147 Some clinicians recommend a second 100-mg dose 2 weeks later.147
Manufacturer recommends a second course of treatment if patient is not cured 3 weeks after mebendazole therapy.107
Filariasis†
Filariasis caused by Mansonella perstans†
Oral
100 mg twice daily for 30 days.147
Onchocerciasis†
Oral
1 g twice daily for 28 days.114 115 116
Hookworm Infections
Intestinal Hookworm Infections
Oral
100 mg twice daily for 3 consecutive days.107 147
Alternatively, single 500-mg dose has been recommended.147
Manufacturer recommends a second course of treatment if patient is not cured 3 weeks after mebendazole therapy.107
Eosinophilic Enterocolitis Caused by Ancylostoma caninum†
Oral
100 mg twice daily for 3 consecutive days.147
Toxocariasis (Visceral Larva Migrans)†
Oral
100–200 mg twice daily for 5 days.147 Optimum duration of therapy not known; some clinicians recommend treatment for up to 20 days.147
Alternatively, 1 g 3 times daily (50 mg/kg daily) for 21 days reportedly was curative in a least one patient.123
Trichinellosis†
Oral
200–400 mg 3 times daily for 3 days followed by 400–500 mg 3 times daily for 10 days.147
Trichostrongyliasis†
Oral
100 mg twice daily for 3 consecutive days.147
Trichuriasis
Oral
100 mg twice daily for 3 consecutive days.107 147
Alternatively, single 500-mg dose has been recommended.147
Manufacturer recommends a second course of treatment if patient is not cured 3 weeks after mebendazole therapy.107
Capillariasis†
Oral
200 mg twice daily for 20 days.147
Dracunculiasis†
Oral
400–800 mg daily for 6 days.147
Special Populations
No special population dosage recommendations at this time.
Cautions for Mebendazole
Contraindications
Hypersensitivity to the drug.107
Warnings/Precautions
Warnings
Myelosuppression
Neutropenia (including agranulocytosis) and/or thrombocytopenia has been reported in patients receiving high dosages (e.g., 30–50 mg/kg daily) for treatment of extraintestinal infections.103 107 111 113 120 Myelosuppression is usually reversible following discontinuance of the drug, but death has occurred rarely.113
Monitor organ system function (including hematopoietic and hepatic) periodically during prolonged mebendazole therapy.107
General Precautions
Minimal adverse effects associated with usual recommended dosages (i.e., 100–200 mg daily). Adverse effects appear to occur more frequently when higher dosages are used103 104 109 111 113 114 116 120 121 and may be related to effects resulting from drug-induced killing of parasites.104 107 108 109 114 116 121 122
Transient diarrhea107 108 119 147 and abdominal pain107 108 119 147 have occurred occasionally during treatment but usually have been associated with massive infections and expulsion of the helminths.107
Specific Populations
Pregnancy
Category C.107
Embryotoxic and teratogenic in rats when given as a single oral dose as low as 10 mg/kg (approximately equal to the human dose on a mg/m2 basis).107 Use during pregnancy, especially during the first trimester, only when potential benefits justify possible risks to the fetus.107
Lactation
Not known if distributed into milk; use with caution in nursing women.107
Pediatric Use
Only limited experience in children <2 years of age;107 use in this age group only when potential benefits justify possible risks.107
Common Adverse Effects
Nausea,103 108 119 120 vomiting,103 108 120 headache,105 108 114 116 119 tinnitus,119 numbness,119 dizziness,105 108 114 116 119 fever,103 104 106 109 114 116 119 122 abnormal liver function tests.107
Interactions for Mebendazole
Specific Drugs
| Drug | Interaction | Comments |
| --- | --- | --- |
| Carbamazepine | Decreased plasma mebendazole concentrations101 102 | Unlikely to be clinically important unless treating extraintestinal infection (e.g., hydatid disease)101 102 |
| Cimetidine | Increased plasma mebendazole concentrations107 | |
| Phenytoin | Decreased plasma mebendazole concentrations101 118 | Unlikely to be clinically important unless treating extraintestinal infection (e.g., hydatid disease)101 118 |
Mebendazole Pharmacokinetics
Absorption
Bioavailability
Minimally (2–10%) absorbed from GI tract.a Peak plasma concentrations attained within approximately 0.5–7 hours after an oral dose; wide interpatient variation.a
Distribution
Extent
Not known whether distributed into milk.107
Plasma Protein Binding
Highly plasma protein bound.a
Elimination
Metabolism
Metabolized via decarboxylation to 2-amino-5(6)-benzimidazolyl phenylketone, which is devoid of anthelmintic activity.a
Elimination Route
2–10% of dose excreted in urine and remainder in feces as unchanged drug or principal metabolite.107 a
Half-life
2.8–9 hours.a
Stability
Storage
Oral
Chewable tablets
20–25°C.107
Actions and Spectrum
Broad-spectrum anthelmintic agent.107

Benzimidazole derivative structurally related to albendazole and thiabendazole.a

Inhibits formation of worms' microtubules and causes glucose depletion in worms, leading to death of the parasite.107 Has no effect on blood glucose concentrations in humans.a

Active against certain nematodes (roundworms) pathogenic to humans, including Ancylostoma duodenale (hookworm), Angiostrongylus cantonensis, Ascaris lumbricoides (roundworm), Capillaria philippinensis (Philippine threadworm), Enterobius vermicularis (pinworm), Gnathostoma spinigerum, Necator americanus (hookworm), Strongyloides stercoralis (threadworm), Trichinella spiralis (pork worm), and Trichuris trichiura (whipworm). Reported to be filaricidal against Mansonella perstans and Onchocerca volvulus.a

Active against certain cestodes (tapeworms), including Hymenolepis nana (dwarf tapeworm), Taenia saginata (beef tapeworm), T. solium (pork tapeworm), and Echinococcus granulosus (hydatid cyst).a
Advice to Patients
Advise patients that mebendazole may be taken with or without food and that the tablets may be chewed, swallowed whole, or crushed and mixed with food.107

Importance of completing full course of therapy, even if feeling better after a few days.107

Importance of good hygiene to minimize reinfection, such as washing hands with soap and cleaning under fingernails often during the day (especially before eating and after using the toilet).107

When treating enterobiasis (pinworm infection), importance of following additional hygiene recommendations such as wearing tight underpants both day and night and changing them daily, cleaning the bedroom floor daily (avoiding dry sweeping that may stir up dust), washing bed linens and night clothes after treatment, and keeping toilet seats clean.107

When treating hookworm, whipworm, or roundworm infections, importance of following additional hygiene recommendations such as washing all fruits and vegetables thoroughly or cooking them well, wearing shoes, and using the bathroom.107

Importance of women informing clinicians if they are or plan to become pregnant or plan to breast-feed.107

Importance of informing clinicians of existing or contemplated concomitant therapy, including prescription and OTC drugs, as well as any concomitant illnesses.107

Importance of notifying clinician of persistent or worsening symptoms of infection.

Importance of informing patients of other important precautionary information. (See Cautions.)
Preparations
Excipients in commercially available drug preparations may have clinically important effects in some individuals; consult specific product labeling for details.
Please refer to the ASHP Drug Shortages Resource Center for information on shortages of one or more of these preparations.
Mebendazole

| Routes | Dosage Forms | Strengths | Brand Names | Manufacturer |
| --- | --- | --- | --- | --- |
| Oral | Tablets, chewable | 100 mg | Mebendazole Tablets | Teva |
AHFS DI Essentials. © Copyright 2018, Selected Revisions February 1, 2008. American Society of Health-System Pharmacists, Inc., 4500 East-West Highway, Suite 900, Bethesda, Maryland 20814.
† Use is not currently included in the labeling approved by the US Food and Drug Administration.
References
100. American Academy of Pediatrics. 2006 Red Book: Report of the Committee on Infectious Diseases. 27th ed. Elk Grove Village, IL: American Academy of Pediatrics; 2006.
101. Luder PJ, Siffert B, Witassek F et al. Treatment of hydatid disease with high oral doses of mebendazole: long-term follow-up of plasma mebendazole levels and drug interactions. Eur J Clin Pharmacol. 1986; 31:443-8. [PubMed 3816925]
102. Hansten PD. Carbamazepine (Tegretol) interactions. Drug Interact Newsl. 1987; 7(Updates):U9-10.
103. Levin MH, Weinstein RA, Axelrod JL et al. Severe, reversible neutropenia during high-dose mebendazole therapy for echinococcosis. JAMA. 1983; 249:2929-31. [PubMed 6842806]
104. Murray-Lyon IM, Reynolds KW. Complication of mebendazole treatment for hydatid disease. Br Med J. 1979; 2:1111-2. [PubMed 519316]
105. Seah SKK. Mebendazole in the treatment of helminthiasis. Can Med Assoc J. 1976; 115:777-9. [PubMed 974969]
106. Harris A. Pyrexia and mebendazole. Br Med J. 1979; 2:1365. [PubMed 519452]
107. Teva. Mebendazole tablets, USP prescribing information. Sellersville, PA; 2004 May.
108. Beard TC, Rickard MD. Medical treatment for hydatids. Med J Aust. 1978; 1:633-5. [PubMed 683082]
109. Levin ML. Treatment of trichinosis with mebendazole. Am J Trop Med Hyg. 1983; 32:980-3. [PubMed 6625077]
110. Horstmann RD, Kern P, Volkmer KJ et al. Observations on mebendazole vs. thiabendazole in the treatment of human trichinellosis. Tropenmed Parasitol. 1982; 33:191-4. [PubMed 7135477]
111. Schantz PM, Van den Bossche H. Chemotherapy for larval echinococcosis in animals and humans: report of a workshop. Z Parasitenkd. 1982; 67:5-26. [PubMed 7041454]
112. Mittermayer T. The use of mebendazole in the treatment of trichinellosis in man. Folia Parasitol (Praha). 1981; 28:235-42. [PubMed 7274835]
113. Wilson JF. Mebendazole and alveolar hydatid disease. Ann Trop Med Parasitol. 1982; 76:165-73. [PubMed 7092370]
114. Rivas-Alcala AR, Greene BM, Taylor HR et al. Chemotherapy of onchocerciasis: a controlled comparison of mebendazole, levamisole, and diethylcarbamazine. Lancet. 1981; 2:485-90. [PubMed 6115246]
115. Rivas-Alcala AR, Greene BM, Taylor HR et al. 12 Month follow-up of mebendazole therapy for onchocerciasis. Lancet. 1981; 2:1043. [PubMed 6118495]
116. Rivas-Alcala AR, Mackenzie CD, Gomez-Rojo F et al. The effects of diethylcarbamazine, mebendazole and levamisole on Onchocerca volvulus in vivo and in vitro. Tropenmed Parasitol. 1984; 35:71-7. [PubMed 6464189]
117. Kale OO. Further trials of mebendazole and metrifonate in the treatment of onchocerciasis. Bull World Health Organ. 1982; 60:109-13. [PubMed 7044588]
118. Hansten PD. Phenytoin (Dilantin) interactions. Drug Interact Newsl. 1987; 7(Updates):U10.
119. Pelletier LL Jr. Treatment failures following mebendazole therapy for chronic strongyloidiasis. J Infect Dis. 1987; 156:532-3. [PubMed 3611840]
120. Miskovitz PF. Leukopenia associated with mebendazole therapy of hydatid disease. Am J Trop Med Hyg. 1980; 29:1356-8. [PubMed 7446825]
121. Kern P, Dietrich M. Chemotherapy of echinococcosis with mebendazole: clinical observations of 7 patients. Tropenmed Parasitol. 1979; 30:65-72. [PubMed 375511]
122. Anon. Medical treatment for hydatid disease? Br Med J. 1979; 2:563. Editorial.
123. Bekhti A. Mebendazole in toxocariasis. Ann Intern Med. 1984; 100:463. [PubMed 6696379]
124. Keystone JS. Mebendazole. Ann Intern Med. 1979; 91:582-6. [PubMed 484964]
125. Petri WA Jr, Holsinger JR. Common-source outbreak of trichinosis associated with eating raw home-butchered pork. South Med J. 1988; 81:1056-8. [PubMed 3043686]
126. Brackmann T, Lang W. [Case report of florid trichinosis in otorhinolaryngology]. (German; with English abstract.) HNO. 1985; 33:409-12.
127. Blondheim DS, Klein R, Ben-Dror G et al. Trichinosis in southern Lebanon. Isr J Med Sci. 1984; 20:141-4. [PubMed 6706538]
128. Richard-Lenoble D, Kombila M, Burnier I et al. [Filariasis in Gabon: treatment with mebendazole of filariasis due to M. perstans and Loa loa.] (French; with English abstract.) Bull Soc Pathol Exot Fil. 1985; 78:485-91.
129. Almaviva M, Galli M, Rizzi M et al. Immune response in a symptomatic case of Tetrapetalonema perstans. Trans R Soc Trop Med Hyg. 1984; 78:489-91. [PubMed 6541380]
130. Wahlgren M. Treatment of Dipetalonema perstans infections with mebendazole. Trans R Soc Trop Med Hyg. 1983; 77:422-3. [PubMed 6684816]
131. Olumide YM. Dipetalonema perstans in a patient with chronic lymphoedema: case report. East Afr Med J. 1983; 60:186-9. [PubMed 6684545]
132. Wahlgren M. The successful treatment of Dipetalonema perstans filariasis with mebendazole. Ann Trop Med Parasitol. 1982; 76:557-9. [PubMed 6891576]
133. Bernberg HC, Clarke VV. The combined treatment with levamisole and mebendazole for a perstans-like filarial infection in Rhodesia. Trans R Soc Trop Med Hyg. 1979; 73:233-4. [PubMed 573005]
134. Goldsmid JM. A preliminary study on the treatment of filariasis due to Dipetalonema perstans. Cent Afr J Med. 1979; 25:51-2. [PubMed 571764]
135. Goldsmid JM. Studies on the diagnosis and treatment of human filariasis in Rhodesia. S Afr Med J. 1976; 50:1129-32. [PubMed 60784]
136. Maertens K. Effect of mebendazole and levamisole on Onchocerca volvulus and Dipetalonema perstans. Trans R Soc Trop Med Hyg. 1975; 69:359-60. [PubMed 1237183]
137. Newland HS, White AT, Greene BM et al. Effect of single-dose ivermectin therapy on human Onchocerca volvulus infection with onchocercal ocular involvement. Br J Ophthalmol. 1988; 72:561-9. [PubMed 3046657]
138. Albiez EJ, Newland HS, White AT et al. Chemotherapy of onchocerciasis with high doses of diethylcarbamazine or a single dose of ivermectin: microfilaria levels and side effects. Trop Med Parasitol. 1988; 39:19-24. [PubMed 3291074]
139. Larviere M, Vingtain P, Aziz M et al. Double-blind study of ivermectin and diethylcarbamazine in African onchocerciasis patients with ocular involvement. Lancet. 1985; 2:174-7. [PubMed 2862370]
140. Greene BM, Taylor HR, Cupp EW et al. Comparison of ivermectin and diethylcarbamazine for the treatment of onchocerciasis. N Engl J Med. 1985; 313:133-8. [PubMed 3892293]
141. Awadzi K, Dadzie KY, Shulz-Key H et al. The chemotherapy of onchocerciasis: X. An assessment of four single dose treatment regimes of MK-933 (ivermectin) in human onchocerciasis. Ann Trop Med Parasitol. 1985; 79:63-78. [PubMed 3838638]
142. Anon. Ivermectin in onchocerciasis. Lancet. 1984; 2:1021. [PubMed 6149402]
143. Ambu S, Kwa BH. Studies on the experimental chemotherapy of Angiostrongylus malaysiensis infection in rats with mebendazole and levamisole. Trans R Soc Trop Med Hyg. 1982; 76:458-62. [PubMed 6926760]
144. Ambu S, Kwa BH, Mak JW et al. Chemotherapy and chemoprophylaxis of Angiostrongylus malaysiensis infection in rats with levamisole and mebendazole. Folia Parasitol (Prague). 1982; 29:361-4.
145. Fernandez-Banares F, Gonzalez-Huix F, Xiol X et al. Marrow aplasia during high-dose mebendazole treatment. Am J Trop Med Hyg. 1986; 35:350-1. [PubMed 3953948]
146. Braithwaite PA, Thomas RJS. Hydatid disease: the alveolar variety in Australia. A case report with comment on the toxicity of mebendazole. Aust NZ J Surg. 1985; 55:519-23.
147. Anon. Drugs for parasitic infections. Med Lett Drugs Ther. Aug 2004. From the Medical Letter website ().
148. Plorde JJ, Ramsey PG. Nematodes, cestodes, and hermaphroditic trematodes. In: Wilson JD, Braunwald E, Isselbacher KJ et al., eds. Harrison's principles of internal medicine. 12th ed. New York: McGraw-Hill Company 1991:817-31.
149. Wilson M, Schantz P. Nonmorphologic diagnosis of parasitic infection. In: Balows A, Hausler WJ Jr., Herrmann KL et al. Manual of clinical microbiology. 5th ed. Washington, D.C: American Society for Microbiology; 1991:717-26.
150. Davis A, Pawlowski ZS, Dixon H. Multicentre clinical trials of benzimidazolecarbamates in human echinococcosis. Bulletin of the World Health Organization. 1986; 64:383-8.
151. Al-Waili NSD, Hasa NU. Mebendazole in giardial infection: a comparative study with metronidazole. J Infect Dis. 1992; 165:1170-1. [PubMed 1583344]
152. Tsai HC, Liu YC, Kunin CM et al. Eosinophilic meningitis caused by Angiostrongylus cantonensis: report of 17 cases. Am J Med. 2001; 111:109-14. [PubMed 11498063]
a. AHFS drug information 2007. McEvoy GK, ed. Mebendazole. Bethesda, MD: American Society of Health-System Pharmacists; 2007:[page 52].
More about mebendazole
Consumer resources
Professional resources
Related treatment guides