Collagenase Santyl
Generic Name: Collagenase
Class: Skin and Mucous Membrane Agents, Miscellaneous
ATC Class: D03BA02
VA Class: DE900
CAS Number: 9001-12-1

Introduction
Enzymatic debriding agent derived from Clostridium histolyticum.a b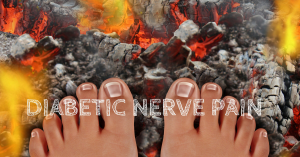 Uses for Collagenase Santyl
Wound Debridement
Used to promote debridement of necrotic tissue in the treatment of severe burns and dermal ulcers including decubitus ulcers.a b
Collagenase Santyl Dosage and Administration
Administration
Apply ointment topically to wound.a b
Do not introduce ointment into major body cavities (e.g., pleural or peritoneal cavities).a
Topical Administration
Apply ointment directly to the wound or to a sterile gauze pad which is then applied to the wound and properly secured.a b
Use caution to restrict application to the lesion; avoid applying to healthy skin.a b (See Local Effects under Cautions.)
Prior to each application, cleanse wound with a gauze pad saturated with 0.9% sodium chloride solution or a compatible cleansing agent to remove necrotic material and follow with a normal saline solution rinse.b (See Compatibility under Stability.)
Avoid detergents, solutions containing heavy metal ions, or acidic solutions.a b If such materials are used, carefully cleanse site with repeated normal saline solution rinses prior to application.b (See Enzyme Inactivation under Cautions and see Compatibility under Stability.)
Remove as much loosened detritus as can be done readily with forceps and scissors.a b If clinically indicated, cross-hatch thick eschar with a #10 scalpel blade.a b
If infection is present, apply a topical antibiotic powder to the lesion prior to the application of collagenase.a b (See Compatibility under Stability.) If infection does not respond to combined therapy, discontinue collagenase until infection has resolved.a b
Dosage
Adults
Wound Debridement
Topical
Apply once daily to wound. a b
Apply more frequently if the dressing becomes soiled (e.g., due to incontinence).a b
Discontinue when debridement of necrotic tissue is complete and granulation tissue is well established.a b
Special Populations
No special population dosage recommendations at this time.b
Cautions for Collagenase Santyl
Contraindications
Known local or systemic hypersensitivity to collagenase.a b
Warnings/Precautions
General Precautions
Enzymatic Inactivation
Collagenase is potentially irreversibly inactivated at pH <5 and reversibly inactivated at pH ≥8.5; activity can be restored by return of pH to 7.4.a
Collagenase can be destroyed by other proteolytic enzymes or by exposure to temperatures >56°C.a
Enzymatic activity is adversely affected by detergents, heavy metal ions (e.g., mercury or silver), and povidone iodine.a b
Infection Risk
Possible risk of systemic bacterial infection;a b closely monitor debilitated patients for evidence of systemic bacterial infection (e.g., fever, chills, tachycardia).a b
Local Effects
Slight erythema may develop in surrounding tissue, especially if ointment is not confined to lesion being treated.b
Specific Populations
Lactation
Not known if distributed into human milk.b
Pediatric Use
Safety and efficacy not established.a b
Common Adverse Effects
Slight erythema.a
Stability
Storage
Topical
Ointment
<25°C.a b
Compatibility
For information on systemic interactions resulting from concomitant use, see Interactions.
Topical
For information on interactions resulting from concomitant use, see Enzymatic Inactivation under Cautions.
Drug and Chemical Compatibility
Compatiblea
Bacitracin
Polymyxin B
Incompatibleb
Detergents
Heavy metal ions (e.g., mercury, silver)
Povidone iodine
Solution Compatibility
Compatible
Dakin's Solution
Hydrogen peroxide
Sodium chloride 0.9%
Actions
An enzymatic debriding agent capable of specifically hydrolyzing peptide bonds of undenatured and denatured collagen.a b

Liquefies necrotic tissue without damaging granulation tissue.a

Contributes towards the formation of granulation tissue and subsequent epithelization of dermal ulcers and severely burned areas.b

May remove substrates necessary for bacterial proliferation or may permit antibodies, leukocytes, and antibiotics better access to the infected area.a
Advice to Patients
Importance of using as directed and not applying to healthy skin.a b

Importance of informing clinicians immediately of any symptoms of serious infection (e.g., fever/chills, hyperventilation, rapid heartbeat).a b

Importance of women informing their clinician if they are or plan to become pregnant or plan to breast-feed.a

Importance of informing patients of other important precautionary information.a (See Cautions.)
Preparations
Excipients in commercially available drug preparations may have clinically important effects in some individuals; consult specific product labeling for details.
Please refer to the ASHP Drug Shortages Resource Center for information on shortages of one or more of these preparations.
Collagenase

| Routes | Dosage Forms | Strengths | Brand Names | Manufacturer |
| --- | --- | --- | --- | --- |
| Topical | Ointment | 250 units/g | Collagenase Santyl (in white petrolatum) | Health Point |
AHFS DI Essentials. © Copyright 2018, Selected Revisions January 1, 2008. American Society of Health-System Pharmacists, Inc., 4500 East-West Highway, Suite 900, Bethesda, Maryland 20814.
References
a. AHFS drug information 2007. McEvoy GK, ed. Collagenase. Bethesda, MD: American Society of Health-System Pharmacists; 2007: pages [3565-3566]
b. Health Point, Ltd. Collagenase Santyl ointment prescribing information. Fort Worth, TX; 2006.
More about Collagenase Santyl (collagenase topical)
Consumer resources
Professional resources
Related treatment guides