Cevimeline Hydrochloride
Class: Parasympathomimetic (Cholinergic) Agents
VA Class: AU900
Chemical Name: cis-2′-Methyl-spiro[1-azabicyclo[2.2.2]octane-3,5′-[1,3]oxathiolane] hydrate hydrochloride
Molecular Formula: C10H17NOS•ClH•½H2O
CAS Number: 153504-70-2
Brands: Evoxac
Medically reviewed on May 1, 2018.
Introduction
Cholinergic agonist; binds to muscarinic receptors.1 2
Uses for Cevimeline Hydrochloride
Sjögren's Syndrome
Treatment of symptoms of dry mouth in patients with Sjögren's syndrome.1 2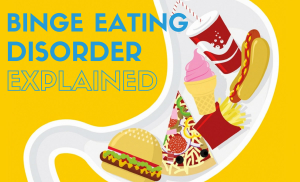 Cevimeline Hydrochloride Dosage and Administration
Administration
Oral Administration
Administer orally 3 times daily.1
Manufacturer makes no specific recommendations for administering the drug with regard to meals; food may decrease rate of absorption, but no clinically important effects demonstrated.1 5
Dosage
Available as cevimeline hydrochloride; dosage is expressed in terms of cevimeline.1
Adults
Sjögren's Syndrome
Oral
30 mg 3 times daily.1
Prescribing Limits
Adults
Sjögren's Syndrome
Oral
Safety and efficacy of dosages >90 mg daily not established.1
Cautions for Cevimeline Hydrochloride
Contraindications
Known hypersensitivity to cevimeline.1

Uncontrolled asthma.1

Patients in whom miosis is undesirable (e.g., those with acute iritis, angle-closure glaucoma).1
Warnings/Precautions
Warnings
Cardiovascular Effects
Risk of altered cardiac conduction and/or heart rate.1 Patients with clinically important cardiovascular disease may be unable to compensate for transient changes in hemodynamics or heart rhythm induced by cevimeline.1
Use with caution and under close medical supervision in patients with a history of cardiovascular disease (e.g., angina pectoris, MI).1
Pulmonary Effects
Risk of increased bronchial smooth muscle tone, bronchial secretions, and airway resistance.1
Use with caution and under close medical supervision in patients with controlled asthma, chronic bronchitis, or COPD.1
Ocular Effects
Blurred vision reported with ophthalmic formulations of muscarinic agonists.1 May result in impaired depth perception and decreased visual acuity, especially at night and in patients with central lens changes; may impair ability to drive at night or perform hazardous activities in reduced lighting.1
General Precautions
Parasympathomimetic Effects
Possible exaggeration of parasympathomimetic effects (e.g., headache, visual disturbance, lacrimation, sweating, respiratory distress, GI spasm, nausea, vomiting, diarrhea, AV block, tachycardia, bradycardia, hypotension, hypertension, shock, mental confusion, cardiac arrhythmia, tremors).1
Biliary Effects
Contraction of gallbladder or biliary smooth muscle could precipitate complications (e.g., cholecystitis, cholangitis, biliary obstruction) in patients with cholelithiasis.1
Use with caution in patients with a history of cholelithiasis.1
Renal Effects
Increased ureteral smooth muscle tone theoretically could precipitate renal colic or ureteral reflux in patients with nephrolithiasis.1
Use with caution in patients with a history of nephrolithiasis.1
Fluid and Electrolyte Effects
Possible dehydration secondary to excessive sweating.1
CYP2D6 Deficiency
Possible increased risk of adverse effects due to decreased cevimeline metabolism in patients with known or suspected deficiency in CYP2D6 activity.1
Specific Populations
Pregnancy
Category C.1
Lactation
Not known whether cevimeline is distributed into milk; discontinue nursing or the drug.1
Pediatric Use
Safety and efficacy not established in children.1 5
Geriatric Use
Response in patients ≥65 years of age does not appear to differ from that in younger adults; 1 5 however, use with caution due to greater frequency of decreased hepatic, renal, and/or cardiac function and of concomitant disease and drug therapy observed in the elderly.1
Common Adverse Effects
Excessive sweating, headache, nausea, sinusitis, upper respiratory tract infection, rhinitis, diarrhea, dyspepsia, abdominal pain, urinary tract infection, cough, pharyngitis, vomiting, injury, back pain, rash, conjunctivitis, dizziness, bronchitis, arthralgia, surgical intervention, fatigue, pain.1
Interactions for Cevimeline Hydrochloride
Metabolized by CYP2D6, 3A3, and 3A4.1 Does not inhibit CYP1A2, 2A6, 2C9, 2C19, 2D6, 2E1, and 3A4 in vitro.1
Drugs Affecting Hepatic Microsomal Enzymes
Potential pharmacokinetic interaction (decreased cevimeline metabolism) with inhibitors of CYP2D6, 3A3, or 3A4.1
Specific Drugs
| Drug | Interaction |
| --- | --- |
| Antimuscarinic agents | Potential for antagonism of antimuscarinic effects1 |
| β-Adrenergic blocking agents | Possible cardiac conduction disturbances1 |
| Parasympathomimetic agents | Possible additive effects1 |
Cevimeline Hydrochloride Pharmacokinetics
Absorption
Bioavailability
Rapidly absorbed following oral administration, with peak concentrations achieved within 1.5–2 hours.1
Food
Food decreases rate of absorption; time to peak concentration under fasting conditions and after a meal were 1.53 and 2.86 hours, respectively.1 Following administration after a meal, peak cevimeline concentrations decreased by approximately 17%.1
Distribution
Extent
Appears to be extensively bound to tissues; however, specific binding sites are not known.1
Not known whether cevimeline is distributed into milk.1
Plasma Protein Binding
<20%.1
Elimination
Metabolism
Metabolized by CYP2D6, 3A3, and 3A4.1
Elimination Route
Excreted principally in urine, with 97 and 0.5% of a 30-mg dose recovered in urine and feces, respectively, after 7 days.1
Half-life
Approximately 5 hours.1
Stability
Storage
Oral
Capsules
25°C (may be exposed to 15–30°C).1
Actions
In sufficient dosages, may cause increased exocrine (e.g., salivary, sweat) gland secretion and increased GI and urinary tract smooth muscle tone.1

Exhibits a higher affinity for muscarinic receptors on lacrimal and salivary gland epithelium than for those on cardiac tissues.3

Stimulates residual salivary gland tissues that are still functioning despite damage.2

Structurally unrelated to other currently available drugs but pharmacologically similar to pilocarpine.1 2 3 5
Advice to Patients
Risk of blurred vision, especially at night; may impair ability to drive an automobile safely or perform hazardous activities in reduced lighting.1

Risk of dehydration if excessive sweating occurs; increase water intake and consult a clinician if this occurs.1

Importance of informing clinicians of existing or contemplated concomitant therapy, including prescription and OTC drugs, as well as any concomitant illnesses.1

Importance of women informing clinicians if they are or plan to become pregnant or plan to breast-feed.1

Importance of informing patients of other important precautionary information.1 (See Cautions.)
Preparations
Excipients in commercially available drug preparations may have clinically important effects in some individuals; consult specific product labeling for details.
Please refer to the ASHP Drug Shortages Resource Center for information on shortages of one or more of these preparations.
Cevimeline Hydrochloride

| Routes | Dosage Forms | Strengths | Brand Names | Manufacturer |
| --- | --- | --- | --- | --- |
| Oral | Capsules | 30 mg (of cevimeline) | Evoxac | Daiichi |
AHFS DI Essentials. © Copyright 2018, Selected Revisions May 1, 2004. American Society of Health-System Pharmacists, Inc., 4500 East-West Highway, Suite 900, Bethesda, Maryland 20814.
References
1. Yamanouchi Pharma Technologies, Inc. Evoxac (cevimeline hydrochloride) capsules prescribing information. Norman, OK; 2002 Nov.
2. Anon. Cevimeline (Evoxac) for dry mouth. Med Lett Drugs Ther. 2000; 42:70. [PubMed 10932302]
3. MGI Pharma. Salagen (pilocarpine hydrochloride) tablets prescribing information (dated 1998 Feb). In: Physicians' desk reference. 54th ed. Montvale, NJ: Medical Economics Company Inc; 2000:1924-6.
4. Moutsopoulos HM. Sjögren's syndrome. In: Fauci AS, Braunwald E, Isselbacher KJ et al, eds. Harrison's principles of internal medicine. l4th ed. New York: McGraw-Hill Company; 1998:1901-3.
5. Daiichi Pharmaceutical Corp., Montvale, NJ: Personal communication.
More about cevimeline
Consumer resources
Professional resources
Other brands: Evoxac
Related treatment guides