Thymoglobulin (Intravenous)
Generic Name: antithymocyte globulin rabbit (Intravenous route)
an-tye-THYE-moe-site GLOB-ue-lin RAB-it
Intravenous route(Powder for Solution)
Antithymocyte globulin rabbit should only be used by physicians experienced in immunosuppressive therapy for the management of renal transplant patients .
Commonly used brand name(s)
In the U.S.
Available Dosage Forms:
Therapeutic Class: Immune Suppressant
Uses For Thymoglobulin
Anti-thymocyte globulin (rabbit) is used to reduce the body's natural immunity in patients who receive kidney transplants.
This medicine is an immunosuppressant. When a patient receives an organ transplant, the body's white blood cells will try to get rid of (reject) the transplanted organ. Anti-thymocyte globulin (rabbit) works by preventing the white blood cells from doing this.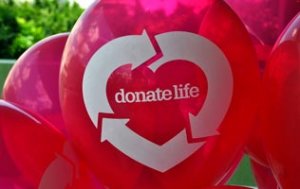 The effect of anti-thymocyte globulin (rabbit) on the white blood cells may also reduce the body's ability to fight infections. Before you begin treatment, you and your doctor should talk about the benefits of this medicine as well as the risks of using it.
This medicine is to be given only by or under the immediate supervision of your doctor.
Once a medicine has been approved for marketing for a certain use, experience may show that it is also useful for other medical problems. Although these uses are not included in product labeling, anti-thymocyte globulin (rabbit) is used in certain patients with the following medical conditions:
Prevention of graft versus host disease, in patients receiving unrelated-donor hematopoietic stem cell transplantation for hematologic malignancies (blood cell cancers).
Before Using Thymoglobulin
In deciding to use a medicine, the risks of taking the medicine must be weighed against the good it will do. This is a decision you and your doctor will make. For this medicine, the following should be considered:
Allergies
Tell your doctor if you have ever had any unusual or allergic reaction to this medicine or any other medicines. Also tell your health care professional if you have any other types of allergies, such as to foods, dyes, preservatives, or animals. For non-prescription products, read the label or package ingredients carefully.
Pediatric
Although there is no specific information comparing use of anti-thymocyte globulin (rabbit) in children with use in other age groups, this medicine is not expected to cause different side effects or problems in children than it does in adults.
Geriatric
Many medicines have not been studied specifically in older people. Therefore, it may not be known whether they work exactly the same way they do in younger adults or if they cause different side effects or problems in older people. There is no specific information comparing use of anti-thymocyte globulin (rabbit) in the elderly with use in other age groups.
Pregnancy
| | Pregnancy Category | Explanation |
| --- | --- | --- |
| All Trimesters | C | Animal studies have shown an adverse effect and there are no adequate studies in pregnant women OR no animal studies have been conducted and there are no adequate studies in pregnant women. |
Breast Feeding
There are no adequate studies in women for determining infant risk when using this medication during breastfeeding. Weigh the potential benefits against the potential risks before taking this medication while breastfeeding.
Interactions with Medicines
Although certain medicines should not be used together at all, in other cases two different medicines may be used together even if an interaction might occur. In these cases, your doctor may want to change the dose, or other precautions may be necessary. Tell your healthcare professional if you are taking any other prescription or nonprescription (over-the-counter [OTC]) medicine.
Interactions with Food/Tobacco/Alcohol
Certain medicines should not be used at or around the time of eating food or eating certain types of food since interactions may occur. Using alcohol or tobacco with certain medicines may also cause interactions to occur. Discuss with your healthcare professional the use of your medicine with food, alcohol, or tobacco.
Other Medical Problems
The presence of other medical problems may affect the use of this medicine. Make sure you tell your doctor if you have any other medical problems, especially:
Allergic to rabbit protein, history of—Risk of serious allergic reaction, bleeding, and infection.
Infection—May decrease your body's ability to fight infection.
Proper Use of Thymoglobulin
Dosing
The dose of this medicine will be different for different patients. Follow your doctor's orders or the directions on the label. The following information includes only the average doses of this medicine. If your dose is different, do not change it unless your doctor tells you to do so.
The amount of medicine that you take depends on the strength of the medicine. Also, the number of doses you take each day, the time allowed between doses, and the length of time you take the medicine depend on the medical problem for which you are using the medicine.
For injection dosage form:

To treat kidney transplant rejection:

Adults—1.5 milligrams for every kilogram (2.2 pounds) of your body weight injected into a vein every day for 7 to 14 days.
Children—Use and dose must be determined by your doctor.
Precautions While Using Thymoglobulin
Treatment with anti-thymocyte globulin (rabbit) may also increase the chance of getting other infections. If you can, avoid people with colds or other infections. If you think you are getting a cold or other infection, check with your doctor.
This medicine commonly causes fever and chills within a few hours after the first dose. These effects should be less after the second dose. However, check with your doctor or nurse immediately if you have chest pain, rapid or irregular heartbeat, shortness of breath, or swelling of the face or throat after any dose.
Thymoglobulin Side Effects
Along with its needed effects, a medicine may cause some unwanted effects. Although not all of these side effects may occur, if they do occur they may need medical attention.
Check with your doctor or nurse immediately if any of the following side effects occur:
More common
Black, tarry stools
bladder pain
chest pain
chills
cloudy or bloody urine
cold
confusion
cough or hoarseness
fast heartbeat
fever
flu-like symptoms
frequent urge to urinate
high blood pressure
irregular or slow heartbeat
lower back or side pain
numbness or tingling around the lips, hands, or feet
painful or difficult urination
shortness of breath or troubled breathing
sore throat
sores, ulcers, or white spots on the lips or in the mouth
swollen glands
tiredness or weakness
unexplained anxiety
unusual bleeding or bruising
weakness or heaviness of the legs
Less common
Burning or stinging of the skin
painful cold sores or blisters on the lips, nose, eyes, or genitals
Some side effects may occur that usually do not need medical attention. These side effects may go away during treatment as your body adjusts to the medicine. Also, your health care professional may be able to tell you about ways to prevent or reduce some of these side effects. Check with your health care professional if any of the following side effects continue or are bothersome or if you have any questions about them:
More common
Abdominal or stomach pain
diarrhea
dizziness
general feeling of discomfort or illness
headache
loss of strength or energy
muscle pain or weakness
nausea
pain
swelling of the ankles, feet, and fingers
tightness in the chest
unusual weak feeling
Other side effects not listed may also occur in some patients. If you notice any other effects, check with your healthcare professional.
Call your doctor for medical advice about side effects. You may report side effects to the FDA at 1-800-FDA-1088.
See also: Side effects (in more detail)
The use of the Truven Health products is at your sole risk. These products are provided "AS IS" and "as available" for use, without warranties of any kind, either express or implied. Truven Health and Drugs.com make no representation or warranty as to the accuracy, reliability, timeliness, usefulness or completeness of any of the information contained in the products. Additionally, TRUVEN HEALTH MAKES NO REPRESENTATION OR WARRANTIES AS TO THE OPINIONS OR OTHER SERVICE OR DATA YOU MAY ACCESS, DOWNLOAD OR USE AS A RESULT OF USE OF THE THOMSON REUTERS HEALTHCARE PRODUCTS. ALL IMPLIED WARRANTIES OF MERCHANTABILITY AND FITNESS FOR A PARTICULAR PURPOSE OR USE ARE HEREBY EXCLUDED. Truven Health does not assume any responsibility or risk for your use of the Truven Health products.
Copyright 2016 Truven Health Analytics, Inc. All Rights Reserved.
More about Thymoglobulin (anti-thymocyte globulin (rabbit))
Consumer resources
Professional resources
Related treatment guides