Intelence (Oral)
Generic Name: etravirine (Oral route)
e-tra-VIR-een
Medically reviewed on June 7, 2018
Commonly used brand name(s)
In the U.S.
Available Dosage Forms:
Therapeutic Class: Antiretroviral Agent
Pharmacologic Class: Non-Nucleoside Reverse Transcriptase Inhibitor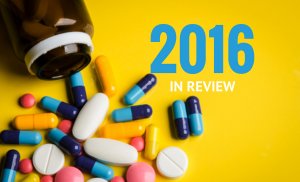 Uses For Intelence
Etravirine is used together with other medicines to treat an infection caused by human immunodeficiency virus (HIV). HIV is the virus that causes acquired immune deficiency syndrome (AIDS). This medicine is usually given to patients who have received HIV treatment in the past.
Etravirine will not cure or prevent HIV infection or AIDS; however, it helps keep the HIV virus from reproducing and appears to slow the destruction of the immune system. This may help delay some of the problems related to AIDS or HIV disease. Etravirine will not keep you from spreading HIV to other people. People who take this medicine may continue to have other problems related to AIDS or HIV disease.
This medicine is available only with your doctor's prescription.
Before Using Intelence
In deciding to use a medicine, the risks of taking the medicine must be weighed against the good it will do. This is a decision you and your doctor will make. For this medicine, the following should be considered:
Allergies
Tell your doctor if you have ever had any unusual or allergic reaction to this medicine or any other medicines. Also tell your health care professional if you have any other types of allergies, such as to foods, dyes, preservatives, or animals. For non-prescription products, read the label or package ingredients carefully.
Pediatric
Use of etravirine is not recommended in children younger than 6 years of age. Safety and efficacy have not been established.
Geriatric
Appropriate studies performed to date have not demonstrated geriatric-specific problems that would limit the usefulness of etravirine in the elderly. However, elderly patients are more likely to have age-related liver, kidney, or heart problems, which may require caution and an adjustment in the dose for patients using etravirine.
Pregnancy
| | Pregnancy Category | Explanation |
| --- | --- | --- |
| All Trimesters | B | Animal studies have revealed no evidence of harm to the fetus, however, there are no adequate studies in pregnant women OR animal studies have shown an adverse effect, but adequate studies in pregnant women have failed to demonstrate a risk to the fetus. |
Breast Feeding
There are no adequate studies in women for determining infant risk when using this medication during breastfeeding. Weigh the potential benefits against the potential risks before taking this medication while breastfeeding.
Interactions with Medicines
Although certain medicines should not be used together at all, in other cases two different medicines may be used together even if an interaction might occur. In these cases, your doctor may want to change the dose, or other precautions may be necessary. When you are taking this medicine, it is especially important that your healthcare professional know if you are taking any of the medicines listed below. The following interactions have been selected on the basis of their potential significance and are not necessarily all-inclusive.
Using this medicine with any of the following medicines is not recommended. Your doctor may decide not to treat you with this medication or change some of the other medicines you take.
Using this medicine with any of the following medicines is usually not recommended, but may be required in some cases. If both medicines are prescribed together, your doctor may change the dose or how often you use one or both of the medicines.
Alfentanil
Amiodarone
Amprenavir
Artemether
Atazanavir
Avanafil
Axitinib
Benzhydrocodone
Bepridil
Buprenorphine
Carbamazepine
Cilostazol
Clarithromycin
Clopidogrel
Cobicistat
Codeine
Cyclosporine
Daclatasvir
Deflazacort
Delavirdine
Dexamethasone
Diazepam
Dihydrocodeine
Disopyramide
Dolutegravir
Donepezil
Doxorubicin
Doxorubicin Hydrochloride Liposome
Efavirenz
Elbasvir
Enzalutamide
Etonogestrel
Fentanyl
Flecainide
Fosamprenavir
Fosphenytoin
Grazoprevir
Hemin
Hydrocodone
Ifosfamide
Indinavir
Ketoconazole
Lidocaine
Lumefantrine
Maraviroc
Meperidine
Mexiletine
Naloxegol
Nelfinavir
Neratinib
Nevirapine
Nifedipine
Olaparib
Orlistat
Oxycodone
Pentazocine
Perampanel
Phenobarbital
Phenytoin
Piperaquine
Posaconazole
Propafenone
Quinidine
Rifabutin
Rifampin
Rifapentine
Rilpivirine
Ritonavir
Simeprevir
Sirolimus
St John's Wort
Sufentanil
Tacrolimus
Tipranavir
Tramadol
Velpatasvir
Voxilaprevir
Warfarin
Using this medicine with any of the following medicines may cause an increased risk of certain side effects, but using both drugs may be the best treatment for you. If both medicines are prescribed together, your doctor may change the dose or how often you use one or both of the medicines.
Atorvastatin
Boceprevir
Clobazam
Digoxin
Fluconazole
Methadone
Ospemifene
Raltegravir
Sildenafil
Voriconazole
Interactions with Food/Tobacco/Alcohol
Certain medicines should not be used at or around the time of eating food or eating certain types of food since interactions may occur. Using alcohol or tobacco with certain medicines may also cause interactions to occur. Discuss with your healthcare professional the use of your medicine with food, alcohol, or tobacco.
Other Medical Problems
The presence of other medical problems may affect the use of this medicine. Make sure you tell your doctor if you have any other medical problems, especially:
Liver disease (including hepatitis B or C)—Use with caution. The effects may be increased because of slower removal of the medicine from the body.
Proper Use of Intelence
It is important to take this medicine together with other medicines for HIV. Be sure to take all of the medicines your doctor ordered, and to take them at the right times. If you need help in planning the best times to take your medicine, check with your doctor.
It is best to take etravirine following a meal.
Swallow the tablet whole with a liquid such as water. Do not chew it. If you or your child cannot swallow the tablet whole, you may dissolve it in a glass with a small amount of water. You may also add more water, orange juice, or milk to make it easier to take. Do not use grapefruit juice, or warm or carbonated drinks. Be sure to drink or swallow the entire mixture right away. Then refill your glass with water, orange juice, or milk and drink it so that none of the medicine is left in the glass. .
Keep taking etravirine for the full time of treatment, even if you or your child begin to feel better. Do not change the amount or stop taking this medicine without checking first with your doctor. .
This medicine works best when there is a constant amount in the blood. To help keep the amount constant, do not miss any doses. .
This medicine comes with a patient information leaflet. Read and follow the instructions carefully. Ask your doctor or pharmacist if you have any questions.
Dosing
The dose of this medicine will be different for different patients. Follow your doctor's orders or the directions on the label. The following information includes only the average doses of this medicine. If your dose is different, do not change it unless your doctor tells you to do so.
The amount of medicine that you take depends on the strength of the medicine. Also, the number of doses you take each day, the time allowed between doses, and the length of time you take the medicine depend on the medical problem for which you are using the medicine.
For oral dosage form (tablets):

For HIV infection:

Adults—200 milligrams (mg) two times a day.
Children 6 years of age and older weighing at least 16 kg—Dose is based on body weight and must be determined by your doctor. The dose is usually 100 to 200 mg two times a day.
Children younger than 6 years of age—Use is not recommended.
Missed Dose
If you miss a dose of this medicine, take it as soon as possible. However, if it is almost time for your next dose, skip the missed dose and go back to your regular dosing schedule. Do not double doses.
Do not take this medicine if it has been more than 6 hours since you missed your last dose.
Storage
Store the medicine in a closed container at room temperature, away from heat, moisture, and direct light. Keep from freezing.
Keep out of the reach of children.
Do not keep outdated medicine or medicine no longer needed.
Ask your healthcare professional how you should dispose of any medicine you do not use.
Precautions While Using Intelence
It is very important that your doctor check the progress of you or your child at regular visits to make sure this medicine is working properly and to check for unwanted effects.
When you start taking HIV medicines, your immune system may get stronger. If you have certain infections, such as pneumonia or tuberculosis, you or your child may notice new symptoms when your body tries to fight them. If this occurs, be sure to tell your doctor.
Serious skin reactions can occur with this medicine. Stop using this medicine and check with your doctor right away if you or your child have more than one of the following symptoms: blistering, peeling, or loosening of the skin, itching, joint or muscle pain, rash, red skin lesions, sore throat, or sores, ulcers, or white spots in the mouth or on the lips.
This medicine may cause you to have excess body fat. Tell your doctor if you or your child notice changes in your body shape, such as an increased amount of fat in the upper back and neck, or around the chest and stomach area; or a loss of fat from the legs, arms, and face.
This medicine will not keep you from giving HIV to your partner during sex. Make sure you understand and practice safe sex, even if your partner also has HIV. Do not share needles with anyone.
Do not take any other medicines without checking first with your doctor. This includes prescription or nonprescription (over-the-counter [OTC]) medicines and herbal (e.g., St. John's wort) or vitamin supplements. To do so may increase the chance of side effects from etravirine.
Intelence Side Effects
Along with its needed effects, a medicine may cause some unwanted effects. Although not all of these side effects may occur, if they do occur they may need medical attention.
Check with your doctor immediately if any of the following side effects occur:
More common
Less common
Blurred vision
burning, numbness, tingling, or painful sensations
dizziness
headache
nervousness
pounding in the ears
slow or fast heartbeat
unsteadiness or awkwardness
weakness in the arms, hands, legs, or feet
Rare
Blistering, peeling, or loosening of the skin
chills
cough
diarrhea
fever
hives
hoarseness
irritation
itching
joint pain, stiffness, or swelling
muscle pain
red skin lesions, often with a purple center
red, irritated eyes
redness of the skin
shortness of breath
sore throat
sores, ulcers, or white spots in the mouth or on the lips
swelling of the eyelids, face, lips, hands, or feet
tightness in the chest
trouble with breathing or swallowing
unusual tiredness or weakness
wheezing
Some side effects may occur that usually do not need medical attention. These side effects may go away during treatment as your body adjusts to the medicine. Also, your health care professional may be able to tell you about ways to prevent or reduce some of these side effects. Check with your health care professional if any of the following side effects continue or are bothersome or if you have any questions about them:
More common
Less common
Other side effects not listed may also occur in some patients. If you notice any other effects, check with your healthcare professional.
Call your doctor for medical advice about side effects. You may report side effects to the FDA at 1-800-FDA-1088.
See also: Side effects (in more detail)
Further information
Always consult your healthcare provider to ensure the information displayed on this page applies to your personal circumstances.
Copyright 2018 Truven Health Analytics, Inc. All Rights Reserved.
More about Intelence (etravirine)
Consumer resources
Professional resources
Related treatment guides