darunavir and cobicistat (Oral route)
dar-UE-na-vir, koe-BIK-i-stat
Commonly used brand name(s)
In the U.S.
Available Dosage Forms:
Therapeutic Class: Antiretroviral Agent
Pharmacologic Class: Protease Inhibitor
Uses For darunavir and cobicistat
Darunavir and cobicistat combination is used together with other medicines to treat human immunodeficiency virus (HIV) infection. HIV is the virus that causes acquired immune deficiency syndrome (AIDS).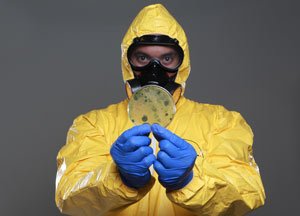 Darunavir and cobicistat combination will not cure or prevent HIV infection or AIDS. It helps keep HIV from reproducing and appears to slow down the destruction of the immune system. This may help delay problems that are usually related to AIDS or HIV disease from occurring. darunavir and cobicistat will not keep you from spreading HIV to other people. People who receive darunavir and cobicistat may continue to have other problems usually related to AIDS or HIV disease.
darunavir and cobicistat is available only with your doctor's prescription.
Before Using darunavir and cobicistat
In deciding to use a medicine, the risks of taking the medicine must be weighed against the good it will do. This is a decision you and your doctor will make. For darunavir and cobicistat, the following should be considered:
Allergies
Tell your doctor if you have ever had any unusual or allergic reaction to darunavir and cobicistat or any other medicines. Also tell your health care professional if you have any other types of allergies, such as to foods, dyes, preservatives, or animals. For non-prescription products, read the label or package ingredients carefully.
Pediatric
Appropriate studies have not been performed on the relationship of age to the effects of darunavir and cobicistat combination in the pediatric population. Safety and efficacy have not been established.
Geriatric
Appropriate studies performed to date have not demonstrated geriatric-specific problems that would limit the usefulness of atazanavir and cobicistat combination in the elderly. However, elderly patients are more likely to have age-related liver problems, which may require caution for patients receiving darunavir and cobicistat.
Pregnancy
| | Pregnancy Category | Explanation |
| --- | --- | --- |
| All Trimesters | C | Animal studies have shown an adverse effect and there are no adequate studies in pregnant women OR no animal studies have been conducted and there are no adequate studies in pregnant women. |
Breast Feeding
There are no adequate studies in women for determining infant risk when using this medication during breastfeeding. Weigh the potential benefits against the potential risks before taking this medication while breastfeeding.
Interactions with Medicines
Although certain medicines should not be used together at all, in other cases two different medicines may be used together even if an interaction might occur. In these cases, your doctor may want to change the dose, or other precautions may be necessary. When you are taking darunavir and cobicistat, it is especially important that your healthcare professional know if you are taking any of the medicines listed below. The following interactions have been selected on the basis of their potential significance and are not necessarily all-inclusive.
Using darunavir and cobicistat with any of the following medicines is not recommended. Your doctor may decide not to treat you with this medication or change some of the other medicines you take.
Alfuzosin
Astemizole
Cisapride
Colchicine
Conivaptan
Crizotinib
Dabrafenib
Dihydroergotamine
Domperidone
Doxorubicin
Doxorubicin Hydrochloride Liposome
Dronedarone
Eliglustat
Eplerenone
Ergonovine
Ergotamine
Eszopiclone
Fentanyl
Ibrutinib
Irinotecan
Isavuconazonium Sulfate
Ivabradine
Lomitapide
Lovastatin
Lurasidone
Maraviroc
Methylergonovine
Midazolam
Naloxegol
Pazopanib
Pimozide
Primidone
Quetiapine
Ranolazine
Rifampin
Riociguat
Romidepsin
Sildenafil
Silodosin
Simvastatin
St John's Wort
Suvorexant
Terfenadine
Tolvaptan
Trabectedin
Triazolam
Vemurafenib
Vinflunine
Vorapaxar
Using darunavir and cobicistat with any of the following medicines is usually not recommended, but may be required in some cases. If both medicines are prescribed together, your doctor may change the dose or how often you use one or both of the medicines.
Acarbose
Ado-Trastuzumab Emtansine
Afatinib
Albiglutide
Alfentanil
Alogliptin
Alprazolam
Amineptine
Amiodarone
Amitriptyline
Amitriptylinoxide
Amobarbital
Amoxapine
Amprenavir
Apixaban
Aprepitant
Aprobarbital
Aripiprazole
Armodafinil
Artemether
Astemizole
Atazanavir
Atomoxetine
Atorvastatin
Avanafil
Bedaquiline
Bepridil
Boceprevir
Bosentan
Bosutinib
Brentuximab Vedotin
Brinzolamide
Bromocriptine
Budesonide
Buprenorphine
Buspirone
Butabarbital
Butalbital
Cabazitaxel
Cabozantinib
Carbamazepine
Carvedilol
Ceritinib
Chlorpropamide
Cilostazol
Citalopram
Cladribine
Clarithromycin
Clobazam
Clofarabine
Clomipramine
Clonazepam
Clozapine
Codeine
Conivaptan
Cyclophosphamide
Cyclosporine
Dabigatran Etexilate
Dabrafenib
Daclatasvir
Dactinomycin
Dapagliflozin
Darifenacin
Dasabuvir
Dasatinib
Daunorubicin
Delamanid
Delavirdine
Desipramine
Desogestrel
Dexamethasone
Dextromethorphan
Diazepam
Dibenzepin
Didanosine
Dienogest
Digoxin
Diltiazem
Disopyramide
Docetaxel
Dolutegravir
Domperidone
Donepezil
Doxepin
Doxorubicin
Doxorubicin Hydrochloride Liposome
Drospirenone
Dulaglutide
Duloxetine
Dutasteride
Efavirenz
Eletriptan
Eliglustat
Elvitegravir
Empagliflozin
Enzalutamide
Eplerenone
Erlotinib
Erythromycin
Escitalopram
Eslicarbazepine Acetate
Estazolam
Estradiol
Estradiol Cypionate
Estradiol Valerate
Eszopiclone
Ethinyl Estradiol
Ethosuximide
Ethynodiol Diacetate
Etonogestrel
Etoposide
Etravirine
Everolimus
Exemestane
Exenatide
Felodipine
Fentanyl
Flecainide
Fluoxetine
Fluticasone
Fluvastatin
Fluvoxamine
Fosamprenavir
Fosaprepitant
Fosphenytoin
Gestodene
Glimepiride
Glipizide
Glyburide
Halofantrine
Haloperidol
Hydrocodone
Ibrutinib
Idelalisib
Ifosfamide
Iloperidone
Imatinib
Imipramine
Insulin Aspart, Recombinant
Insulin Degludec
Insulin Detemir
Insulin Glargine, Recombinant
Insulin Glulisine
Insulin Human Inhaled
Insulin Human Isophane (NPH)
Insulin Human Regular
Insulin Lispro, Recombinant
Irinotecan
Isradipine
Itraconazole
Ivabradine
Ivacaftor
Ketoconazole
Lapatinib
Letrozole
Levomilnacipran
Levonorgestrel
Lidocaine
Liraglutide
Lixisenatide
Lofepramine
Lopinavir
Losartan
Lumefantrine
Macitentan
Medroxyprogesterone
Medroxyprogesterone Acetate
Mefloquine
Melitracen
Mephobarbital
Mestranol
Metformin
Methadone
Methohexital
Methotrexate
Mexiletine
Mifepristone
Miglitol
Mitotane
Mitoxantrone
Modafinil
Montelukast
Morphine
Morphine Sulfate Liposome
Nafcillin
Naloxegol
Nateglinide
Nelfinavir
Netupitant
Nevirapine
Nilotinib
Nimodipine
Nintedanib
Nisoldipine
Norelgestromin
Norethindrone
Norgestimate
Norgestrel
Nortriptyline
Olaparib
Ombitasvir
Ondansetron
Opipramol
Ospemifene
Oxaliplatin
Oxcarbazepine
Oxycodone
Paclitaxel
Palbociclib
Panobinostat
Paritaprevir
Paroxetine
Pazopanib
Pentobarbital
Perampanel
Perphenazine
Phenobarbital
Phenytoin
Pioglitazone
Piperaquine
Pitavastatin
Pixantrone
Pomalidomide
Ponatinib
Posaconazole
Pramlintide
Pravastatin
Prazosin
Prednisolone
Prednisone
Primidone
Propafenone
Propranolol
Protriptyline
Quetiapine
Quinidine
Quinine
Regorafenib
Retapamulin
Rifabutin
Rifapentine
Rilpivirine
Ritonavir
Rivaroxaban
Roflumilast
Romidepsin
Rosiglitazone
Rosuvastatin
Rufinamide
Ruxolitinib
Salmeterol
Saquinavir
Saxagliptin
Secobarbital
Selegiline
Sertraline
Silodosin
Siltuximab
Simeprevir
Sirolimus
Sitagliptin
Solifenacin
Sorafenib
Sumatriptan
Sunitinib
Tacrolimus
Tadalafil
Tamoxifen
Tamsulosin
Telaprevir
Telithromycin
Temsirolimus
Teniposide
Terfenadine
Theophylline
Thiopental
Tianeptine
Ticagrelor
Tipranavir
Tofacitinib
Tolazamide
Tolbutamide
Tolvaptan
Topiramate
Topotecan
Toremifene
Trabectedin
Tramadol
Trazodone
Triamcinolone
Trimipramine
Ulipristal
Vandetanib
Vardenafil
Vemurafenib
Venlafaxine
Verapamil
Vilanterol
Vilazodone
Vildagliptin
Vinblastine
Vincristine
Vincristine Sulfate Liposome
Vinflunine
Vinorelbine
Vorapaxar
Voriconazole
Vortioxetine
Warfarin
Zaleplon
Zileuton
Ziprasidone
Zolpidem
Using darunavir and cobicistat with any of the following medicines may cause an increased risk of certain side effects, but using both drugs may be the best treatment for you. If both medicines are prescribed together, your doctor may change the dose or how often you use one or both of the medicines.
Atazanavir
Buprenorphine
Clarithromycin
Cobicistat
Darunavir
Digoxin
Indinavir
Ketoconazole
Lumefantrine
Methadone
Nelfinavir
Tenofovir
Interactions with Food/Tobacco/Alcohol
Certain medicines should not be used at or around the time of eating food or eating certain types of food since interactions may occur. Using alcohol or tobacco with certain medicines may also cause interactions to occur. The following interactions have been selected on the basis of their potential significance and are not necessarily all-inclusive.
Other Medical Problems
The presence of other medical problems may affect the use of darunavir and cobicistat. Make sure you tell your doctor if you have any other medical problems, especially:
Diabetes or
Fanconi syndrome (kidney disease), history of or
Hemophilia (a bleeding problem) or
Hyperglycemia (high blood sugar) or
Kidney failure, history of or
Liver disease (including hepatitis B or C) or
Sulfa allergy—Use with caution. May make these conditions worse.
Liver disease, severe—Use is not recommended in these patients.
Proper Use of darunavir and cobicistat
Take darunavir and cobicistat exactly as directed by your doctor. Do not take more of it, do not take it more often, and do not take it for a longer time than your doctor ordered.
darunavir and cobicistat comes with a patient information leaflet. Read and follow these instructions carefully. Read it again each time you refill your prescription in case there is new information. You should talk to your doctor if you have any questions.
Do not change the dose or stop using darunavir and cobicistat without checking first with your doctor. When your supply of darunavir and cobicistat is running low, contact your doctor or pharmacist ahead of time. Do not allow yourself to run out of darunavir and cobicistat.
If you are also using didanosine (Videx®), take it 1 hour before or 2 hours after taking Prezcobix™.
Darunavir and cobicistat contains a fixed amount of medicine in each tablet.
Dosing
The dose of darunavir and cobicistat will be different for different patients. Follow your doctor's orders or the directions on the label. The following information includes only the average doses of darunavir and cobicistat. If your dose is different, do not change it unless your doctor tells you to do so.
The amount of medicine that you take depends on the strength of the medicine. Also, the number of doses you take each day, the time allowed between doses, and the length of time you take the medicine depend on the medical problem for which you are using the medicine.
For oral dosage form (tablets):

For treatment of HIV infection:

Adults—One tablet once a day with food. Each tablet contains 800 milligrams (mg) of darunavir and 150 mg of cobicistat.
Children—Use and dose must be determined by your doctor.
Missed Dose
If you miss a dose of darunavir and cobicistat, take it as soon as possible. However, if it is almost time for your next dose, skip the missed dose and go back to your regular dosing schedule. Do not double doses.
If you miss a dose by more than 12 hours, skip that dose and take the next dose at the regular time.
Storage
Store the medicine in a closed container at room temperature, away from heat, moisture, and direct light. Keep from freezing.
Keep out of the reach of children.
Do not keep outdated medicine or medicine no longer needed.
Ask your healthcare professional how you should dispose of any medicine you do not use.
Precautions While Using darunavir and cobicistat
Your doctor will want to check your progress at regular visits, especially during the first few weeks that you take darunavir and cobicistat. Blood and urine tests may be needed to check for any unwanted effects.
darunavir and cobicistat should not be used together with alfuzosin (Uroxatral®), cisapride (Propulsid®), colchicine (Colcrys®), dronedarone (Multaq®), lovastatin (Mevacor®), lurasidone (Latuda®), midazolam (Versed®), pimozide (Orap®), ranolazine (Ranexa®), rifampin (Rifadin®, Rimactane®), sildenafil (Revatio®), simvastatin (Zocor®), St John's wort, triazolam (Halcion®), or ergot medicines (such as dihydroergotamine, ergotamine, methylergonovine, Cafergot®, Ergomar®, Wigraine®).
Check with your doctor right away if you have pain or tenderness in the upper stomach, pale stools, dark urine, loss of appetite, nausea, unusual tiredness or weakness, or yellow eyes or skin. These could be symptoms of a serious liver problem.
Serious skin reactions can occur with darunavir and cobicistat. Check with your doctor right away if you have any of the following symptoms while using darunavir and cobicistat: severe rash, blistering, peeling, or loose skin, chills, cough, diarrhea, itching, joint or muscle pain, red skin lesions, often with a purple center, skin rash, sore throat, sores, ulcers, or white spots in the mouth or on the lips, or unusual tiredness or weakness.
darunavir and cobicistat may increase blood sugar levels. Check with your doctor if you notice a change in the results of your blood or urine sugar tests.
darunavir and cobicistat may cause you to have excess body fat. Tell your doctor if you notice changes in your body shape, such as an increased amount of fat in the upper back and neck, or around the chest and stomach area. You might also lose fat from the legs, arms, and face.
Your immune system may get stronger when you start taking HIV medicines. Tell your doctor right away if you notice any changes in your health. Sometimes the immune system will start to fight infections that were hidden in your body, such as pneumonia, herpes, or tuberculosis. Autoimmune disorders (such as Graves' disease, polymyositis, and Guillain-Barré syndrome) may also occur.
darunavir and cobicistat does not decrease the risk of transmitting the HIV infection to others through sexual contact or by contaminated blood. Make sure you understand and practice safe sex, even if your partner also has HIV. Avoid sharing needles with anyone.
Do not take other medicines unless they have been discussed with your doctor. This includes prescription or non-prescription (over-the-counter [OTC]) medicines and herbal or vitamin supplements.
darunavir and cobicistat Side Effects
Along with its needed effects, a medicine may cause some unwanted effects. Although not all of these side effects may occur, if they do occur they may need medical attention.
Check with your doctor immediately if any of the following side effects occur:
Rare
Blistering, peeling, or loosening of the skin
chills
cough
diarrhea
itching
joint or muscle pain
red skin lesions, often with a purple center
red, irritated eyes
sore throat
sores, ulcers, or white spots in the mouth or on the lips
unusual tiredness or weakness
Incidence not known
Abdominal or stomach pain or tenderness
agitation
clay colored stools
coma
confusion
dark urine
decreased appetite
decreased urine output
depression
dizziness
fever
headache
hostility
irritability
itching or skin rash
lethargy
loss of appetite
muscle twitching
nausea and vomiting
rapid weight gain
seizures
stupor
swelling of the face, ankles, or hands
swelling of the feet or lower legs
yellow eyes or skin
Other side effects not listed may also occur in some patients. If you notice any other effects, check with your healthcare professional.
Call your doctor for medical advice about side effects. You may report side effects to the FDA at 1-800-FDA-1088.
See also: Side effects (in more detail)
The use of the Truven Health products is at your sole risk. These products are provided "AS IS" and "as available" for use, without warranties of any kind, either express or implied. Truven Health and Drugs.com make no representation or warranty as to the accuracy, reliability, timeliness, usefulness or completeness of any of the information contained in the products. Additionally, TRUVEN HEALTH MAKES NO REPRESENTATION OR WARRANTIES AS TO THE OPINIONS OR OTHER SERVICE OR DATA YOU MAY ACCESS, DOWNLOAD OR USE AS A RESULT OF USE OF THE THOMSON REUTERS HEALTHCARE PRODUCTS. ALL IMPLIED WARRANTIES OF MERCHANTABILITY AND FITNESS FOR A PARTICULAR PURPOSE OR USE ARE HEREBY EXCLUDED. Truven Health does not assume any responsibility or risk for your use of the Truven Health products.
Copyright 2016 Truven Health Analytics, Inc. All Rights Reserved.
More about cobicistat/darunavir
Consumer resources
Professional resources
Related treatment guides