DAN-a-zol
Oral route(Capsule)
Use of danazol in pregnancy is contraindicated. A sensitive test capable of determining early pregnancy is recommended immediately prior to start of therapy. A nonhormonal method of contraception should be used during therapy. Androgenic effects on the female fetus exposed in utero have been reported. Thromboembolism, thrombotic and thrombophlebitic events have been reported. Experience with long-term therapy is limited. Physician should be alert to the possibility of potentially silent peliosis hepatis and benign hepatic adenoma with long-term use. Determine the lowest dose that will provide adequate protection. Attempt to decrease or withdraw therapy if initiated during exacerbation of hereditary angioneurotic edema due to trauma, stress, or other cause. Several cases of benign intracranial hypertension have been reported. Screen for papilledema and advise to discontinue immediately if symptoms are present .
Commonly used brand name(s)
In the U.S.
Available Dosage Forms:
Therapeutic Class: Endocrine-Metabolic Agent
Pharmacologic Class: Androgen
Uses For danazol
Danazol is used to treat a number of different medical problems. These include:
Endometriosis.
Fibrocystic breast disease (cysts in the breasts).
Hereditary angioedema (swelling of the different parts of the body, such as abdomen or stomach, arms, legs, throat, skin, or sexual organs.
danazol is available only with your doctor's prescription.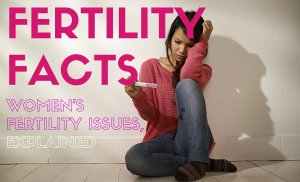 Once a medicine has been approved for marketing for a certain use, experience may show that it is also useful for other medical problems. Although these uses may not be included in product labeling, danazol is used in certain patients with the following medical conditions:
Gynecomastia (breast development in males).
Menorrhagia (abnormally heavy and prolonged menstrual periods).
Precocious puberty in females (a condition that causes early puberty in girls).
Before Using danazol
In deciding to use a medicine, the risks of taking the medicine must be weighed against the good it will do. This is a decision you and your doctor will make. For danazol, the following should be considered:
Allergies
Tell your doctor if you have ever had any unusual or allergic reaction to danazol or any other medicines. Also tell your health care professional if you have any other types of allergies, such as to foods, dyes, preservatives, or animals. For non-prescription products, read the label or package ingredients carefully.
Pediatric
Appropriate studies have not been performed on the relationship of age to the effects of danazol in the pediatric population. Safety and efficacy have not been established.
Geriatric
Although appropriate studies on the relationship of age to the effects of danazol have not been performed in the geriatric population, no geriatric-specific problems have been documented to date.
Pregnancy
| | Pregnancy Category | Explanation |
| --- | --- | --- |
| All Trimesters | X | Studies in animals or pregnant women have demonstrated positive evidence of fetal abnormalities. This drug should not be used in women who are or may become pregnant because the risk clearly outweighs any possible benefit. |
Breast Feeding
There are no adequate studies in women for determining infant risk when using this medication during breastfeeding. Weigh the potential benefits against the potential risks before taking this medication while breastfeeding.
Interactions with Medicines
Although certain medicines should not be used together at all, in other cases two different medicines may be used together even if an interaction might occur. In these cases, your doctor may want to change the dose, or other precautions may be necessary. When you are taking danazol, it is especially important that your healthcare professional know if you are taking any of the medicines listed below. The following interactions have been selected on the basis of their potential significance and are not necessarily all-inclusive.
Using danazol with any of the following medicines is not recommended. Your doctor may decide not to treat you with this medication or change some of the other medicines you take.
Using danazol with any of the following medicines is usually not recommended, but may be required in some cases. If both medicines are prescribed together, your doctor may change the dose or how often you use one or both of the medicines.
Anisindione
Atorvastatin
Bupropion
Dicumarol
Fluvastatin
Lovastatin
Phenprocoumon
Using danazol with any of the following medicines may cause an increased risk of certain side effects, but using both drugs may be the best treatment for you. If both medicines are prescribed together, your doctor may change the dose or how often you use one or both of the medicines.
Carbamazepine
Cyclosporine
Tacrolimus
Warfarin
Interactions with Food/Tobacco/Alcohol
Certain medicines should not be used at or around the time of eating food or eating certain types of food since interactions may occur. Using alcohol or tobacco with certain medicines may also cause interactions to occur. Discuss with your healthcare professional the use of your medicine with food, alcohol, or tobacco.
Other Medical Problems
The presence of other medical problems may affect the use of danazol. Make sure you tell your doctor if you have any other medical problems, especially:
Abnormal or unusual vaginal bleeding or
Blood clots, active or history of or
Heart disease or
Kidney disease or
Liver disease or
Porphyria (an enzyme problem) or
Tumor caused by too much androgen (male hormones)—Should not be used in patients with these conditions.
Diabetes or
Epilepsy or
Fluid retention or edema (body swelling) or
Heart failure or
Hypertension (high blood pressure) or
Kidney failure or
Migraine headaches or
Polycythemia (a blood disease)—These conditions can be made worse by the fluid retention (keeping too much body water) that can be caused by danazol.
Proper Use of danazol
It is very important that you use danazol only as directed by your doctor. Do not use more of it, do not use it more often, and do not use it for a longer time than your doctor ordered. To do so may cause unwanted side effects.
You must start taking danazol while you are having your monthly period.
In order for danazol to help you, it must be taken regularly for the full time of treatment as ordered by your doctor.
Dosing
The dose of danazol will be different for different patients. Follow your doctor's orders or the directions on the label. The following information includes only the average doses of danazol. If your dose is different, do not change it unless your doctor tells you to do so.
The amount of medicine that you take depends on the strength of the medicine. Also, the number of doses you take each day, the time allowed between doses, and the length of time you take the medicine depend on the medical problem for which you are using the medicine.
For oral dosage form (capsules):

For treatment of mild endometriosis:

Adults—At first, 200 to 400 milligrams (mg), divided in two doses, for at least 3 to 6 months and up to 9 months. Your doctor may adjust your dose as needed and tolerated.
Children—Use and dose must be determined by your doctor.

For treatment of moderate to severe endometriosis:

Adults—At first, 800 milligrams (mg) per day, divided in two doses, for at least 3 to 6 months and up to 9 months. Your doctor may adjust your dose as needed and tolerated.
Children—Use and dose must be determined by your doctor.

For treatment of fibrocystic breast disease:

Adults—100 to 400 milligrams (mg) per day, divided in two doses. Your doctor may adjust your dose as needed and tolerated.
Children—Use and dose must be determined by your doctor.

For prevention of hereditary angioedema:

Adults—At first, 200 milligrams (mg) two or three times a day. Your doctor may adjust your dose as needed and depending upon your condition.
Children—Use and dose must be determined by your doctor.
Missed Dose
If you miss a dose of danazol, take it as soon as possible. However, if it is almost time for your next dose, skip the missed dose and go back to your regular dosing schedule. Do not double doses.
Storage
Store the medicine in a closed container at room temperature, away from heat, moisture, and direct light. Keep from freezing.
Keep out of the reach of children.
Do not keep outdated medicine or medicine no longer needed.
Ask your healthcare professional how you should dispose of any medicine you do not use.
Precautions While Using danazol
It is very important that your doctor check your progress at regular visits to make sure that danazol does not cause unwanted effects. Blood tests may be needed to check for unwanted effects.
Using danazol while you are pregnant can harm your unborn baby. If you are a woman who can bear children, your doctor may give you a pregnancy test before you start using danazol to make sure you are not pregnant. Your birth control pills may not work as well while you are using danazol. You must use an effective form of birth control (e.g., a condom, a diaphragm, spermicide) to keep from getting pregnant. If you think you have become pregnant while using the medicine, tell your doctor right away.
Using danazol may cause irregular monthly periods or absence of menstrual period. If your regular monthly period does not begin within 60 to 90 days after you stop taking danazol, check with your doctor right away.
Check with your doctor right away if you are a female and have a larger clitoris (sexual organ), deepening of your voice, or unusual hair growth after taking danazol. Your doctor may advise you to stop taking the medicine so these side effects do not get worse.
Stop using danazol and check with your doctor if you have the following symptoms while taking danazol: blurred vision; change in the ability to see colors, especially blue or yellow; headache; nausea; or vomiting.
For patients with diabetes:
danazol may affect blood sugar levels. If you notice a change in the results of your blood or urine sugar tests, check with your doctor.
Before you have any medical tests, tell the medical doctor in charge that you are taking danazol. The results of some tests may be affected by danazol.
Danazol may rarely cause your skin to be more sensitive to sunlight than it is normally. Exposure to sunlight, even for brief periods of time, may cause a skin rash, itching, redness, or other discoloration of the skin, or a severe sunburn. Check with your doctor if this occurs.
Do not take other medicines unless they have been discussed with your doctor. This includes prescription or nonprescription (over-the-counter [OTC]) medicines and herbal or supplements.
danazol Side Effects
Along with its needed effects, a medicine may cause some unwanted effects. Although not all of these side effects may occur, if they do occur they may need medical attention.
Check with your doctor immediately if any of the following side effects occur:
For both females and malesLess common
Acne
dark-colored urine
increased oiliness of the hair or skin
muscle cramps or spasms
rapid weight gain
swelling of the feet or lower legs
unusual tiredness or weakness
Rare
Bleeding gums
bloating, pain, or tenderness of the abdomen or stomach
blood in the urine
burning, numbness, pain, or tingling in all fingers except the smallest finger
changes in vision
chest pain
chills
complete or partial numbness or weakness on one side of body
cough
coughing up blood
diarrhea
difficulty with speaking
difficulty with swallowing
discharge from the nipple
eye pain
fast heartbeat
fever
headache
hives or other skin rash
joint pain
light-colored stools
loss of appetite (continuing)
loss of muscle coordination
more frequent nosebleeds
muscle aches
nausea
purple- or red-colored, or other spots on the body or inside the mouth or nose
restlessness
shortness of breath
sore throat
sweating
tingling, numbness, or weakness in the legs, which may move upward to the arms, trunk, or face
unusual bruising or bleeding
unusual tiredness, weakness, or general feeling of illness
vomiting
yellow eyes or skin
For females onlyMore common
Decrease in the breast size
irregular menstrual periods
weight gain
Rare
Enlarged clitoris
hoarseness or deepening of voice
unnatural hair growth
For males onlyRare
Changes in semen
decrease in the size of the testicles
Some side effects may occur that usually do not need medical attention. These side effects may go away during treatment as your body adjusts to the medicine. Also, your health care professional may be able to tell you about ways to prevent or reduce some of these side effects. Check with your health care professional if any of the following side effects continue or are bothersome or if you have any questions about them:
For both females and malesLess common
Flushing or redness of the skin
mood or mental changes
nervousness
Rare
Increased sensitivity of the skin to sunlight
For females onlyLess common
Burning, dryness, or itching of the vagina
vaginal bleeding
Other side effects not listed may also occur in some patients. If you notice any other effects, check with your healthcare professional.
Call your doctor for medical advice about side effects. You may report side effects to the FDA at 1-800-FDA-1088.
See also: Side effects (in more detail)
The use of the Truven Health products is at your sole risk. These products are provided "AS IS" and "as available" for use, without warranties of any kind, either express or implied. Truven Health and Drugs.com make no representation or warranty as to the accuracy, reliability, timeliness, usefulness or completeness of any of the information contained in the products. Additionally, TRUVEN HEALTH MAKES NO REPRESENTATION OR WARRANTIES AS TO THE OPINIONS OR OTHER SERVICE OR DATA YOU MAY ACCESS, DOWNLOAD OR USE AS A RESULT OF USE OF THE THOMSON REUTERS HEALTHCARE PRODUCTS. ALL IMPLIED WARRANTIES OF MERCHANTABILITY AND FITNESS FOR A PARTICULAR PURPOSE OR USE ARE HEREBY EXCLUDED. Truven Health does not assume any responsibility or risk for your use of the Truven Health products.
Copyright 2016 Truven Health Analytics, Inc. All Rights Reserved.
More about danazol
Consumer resources
Other brands: Danocrine
Professional resources
Related treatment guides