Cysview (Urinary bladder)
Generic Name: hexaminolevulinate (Urinary bladder route)
hex-a-mee-noe-LEV-ue-lin-ate hye-droe-KLOR-ide
Commonly used brand name(s)
In the U.S.
Available Dosage Forms:
Therapeutic Class: Diagnostic Agent, Radiopharmaceutical Imaging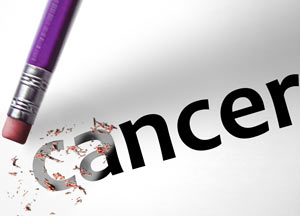 Uses For Cysview
Hexaminolevulinate is an imaging agent that is used in a procedure for the bladder called cystoscopy. Imaging agents help create an image or picture of body parts, such as the bladder. Hexaminolevulinate is used to check for cancer cells in the bladder.
This medicine is to be used only by or under the direct supervision of a doctor.
Before Using Cysview
In deciding to use a medicine, the risks of taking the medicine must be weighed against the good it will do. This is a decision you and your doctor will make. For this medicine, the following should be considered:
Allergies
Tell your doctor if you have ever had any unusual or allergic reaction to this medicine or any other medicines. Also tell your health care professional if you have any other types of allergies, such as to foods, dyes, preservatives, or animals. For non-prescription products, read the label or package ingredients carefully.
Pediatric
Appropriate studies have not been performed on the relationship of age to the effects of hexaminolevulinate in the pediatric population. Safety and efficacy have not been established.
Geriatric
Appropriate studies performed to date have not demonstrated geriatric-specific problems that would limit the usefulness of hexaminolevulinate in the elderly.
Interactions with Medicines
Although certain medicines should not be used together at all, in other cases two different medicines may be used together even if an interaction might occur. In these cases, your doctor may want to change the dose, or other precautions may be necessary. Tell your healthcare professional if you are taking any other prescription or nonprescription (over-the-counter [OTC]) medicine.
Interactions with Food/Tobacco/Alcohol
Certain medicines should not be used at or around the time of eating food or eating certain types of food since interactions may occur. Using alcohol or tobacco with certain medicines may also cause interactions to occur. Discuss with your healthcare professional the use of your medicine with food, alcohol, or tobacco.
Other Medical Problems
The presence of other medical problems may affect the use of this medicine. Make sure you tell your doctor if you have any other medical problems, especially:
Bladder cancer that was treated with BCG (Bacillus Calmette-Guerin) solution in the past 90 days or
Blood in the urine or
Porphyria (an enzyme problem)—Should not be used in patients with these conditions.
Bladder pain or
Bladder spasm—Use with caution. May make these conditions worse.
Proper Use of Cysview
A nurse or other trained health professional will give you this medicine in a hospital or clinic. This medicine is given through a tube (catheter) that is placed in your bladder.
The tube will be taken out and the medicine must be held in the bladder for at least 1 hour. You may stand, sit, or move during this time. If you feel you cannot hold the medicine in the bladder for 1 hour, tell your doctor or nurse right away.
Precautions While Using Cysview
This medicine may cause a serious type of allergic reaction called anaphylaxis. Anaphylaxis can be life-threatening and requires immediate medical attention. Tell your doctor or nurse right away if you have a rash; itching; hoarseness; swelling of your hands, face, or mouth; trouble with breathing or swallowing; or chest pain after you receive the medicine.
Cysview Side Effects
Along with its needed effects, a medicine may cause some unwanted effects. Although not all of these side effects may occur, if they do occur they may need medical attention.
Check with your doctor or nurse immediately if any of the following side effects occur:
More common
Blood in the urine
burning while urinating
difficult or painful urination
frequent urge to urinate
lower stomach pain or spasm
Incidence not known
Bloody or cloudy urine
cough
difficulty with breathing or swallowing
dizziness
fast heartbeat
fever
hives
itching
nausea
puffiness or swelling of the eyelids or around the eyes, face, lips, or tongue
reddening of the skin, especially around the ears
shortness of breath
skin rash
tightness in the chest
unusual tiredness or weakness
wheezing
Other side effects not listed may also occur in some patients. If you notice any other effects, check with your healthcare professional.
Call your doctor for medical advice about side effects. You may report side effects to the FDA at 1-800-FDA-1088.
See also: Side effects (in more detail)
The use of the Truven Health products is at your sole risk. These products are provided "AS IS" and "as available" for use, without warranties of any kind, either express or implied. Truven Health and Drugs.com make no representation or warranty as to the accuracy, reliability, timeliness, usefulness or completeness of any of the information contained in the products. Additionally, TRUVEN HEALTH MAKES NO REPRESENTATION OR WARRANTIES AS TO THE OPINIONS OR OTHER SERVICE OR DATA YOU MAY ACCESS, DOWNLOAD OR USE AS A RESULT OF USE OF THE THOMSON REUTERS HEALTHCARE PRODUCTS. ALL IMPLIED WARRANTIES OF MERCHANTABILITY AND FITNESS FOR A PARTICULAR PURPOSE OR USE ARE HEREBY EXCLUDED. Truven Health does not assume any responsibility or risk for your use of the Truven Health products.
Copyright 2018 Truven Health Analytics, Inc. All Rights Reserved.
More about Cysview (hexaminolevulinate)
Consumer resources
Professional resources
Related treatment guides