Generic Name: ciprofloxacin and dexamethasone (Otic route)
sip-roe-FLOX-a-sin hye-droe-KLOR-ide, dex-a-METH-a-sone
Commonly used brand name(s)
In the U.S.
Available Dosage Forms:
Therapeutic Class: Anti-Infective/Anti-Inflammatory Combination
Pharmacologic Class: Adrenal Glucocorticoid
Chemical Class: Ciprofloxacin
Uses For Ciprodex
Ciprofloxacin and dexamethasone is a combination of two medicines used to treat ear infections. One of the medicines is an antibiotic (medicine used to fight infection) and the other is a corticosteroid (cortisone-like medicine). The antibiotic (ciprofloxacin) is used to fight ear infections. The corticosteroid (dexamethasone) is used to relieve the redness, itching, and swelling caused by ear infections.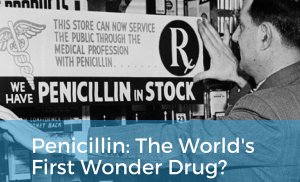 This medicine is used to treat middle ear infection with drainage through a tube in children 6 months of age and older. A middle ear infection is an infection caused by bacteria behind the eardrum. People who have a tube in the eardrum may notice drainage from the ear canal.
This medicine is also used to treat outer ear canal infections in patients 6 months of age or older. An outer ear canal infection, also known as "Swimmer's Ear," is a bacterial infection of the outer ear canal. The ear canal and outer part of the ear may swell, turn red, and be painful. Also, a fluid discharge may appear in the ear canal.
This medicine is available only with your doctor's prescription.
Before Using Ciprodex
In deciding to use a medicine, the risks of taking the medicine must be weighed against the good it will do. This is a decision you and your doctor will make. For this medicine, the following should be considered:
Allergies
Tell your doctor if you have ever had any unusual or allergic reaction to this medicine or any other medicines. Also tell your health care professional if you have any other types of allergies, such as to foods, dyes, preservatives, or animals. For non-prescription products, read the label or package ingredients carefully.
Pediatric
There is no specific information comparing use of ciprofloxacin and dexamethasone combination in children younger than 6 months of age with use in other age groups. This medicine should not be used in children under 6 months of age.
Geriatric
Many medicines have not been studied specifically in older people. Therefore, it may not be known whether they work the same way they do in younger people of if they cause different side effects or problems in older people. It is not expected to cause different side effects or problems in older people than it does in younger adults.
Pregnancy
| | Pregnancy Category | Explanation |
| --- | --- | --- |
| All Trimesters | C | Animal studies have shown an adverse effect and there are no adequate studies in pregnant women OR no animal studies have been conducted and there are no adequate studies in pregnant women. |
Breast Feeding
There are no adequate studies in women for determining infant risk when using this medication during breastfeeding. Weigh the potential benefits against the potential risks before taking this medication while breastfeeding.
Interactions with Medicines
Although certain medicines should not be used together at all, in other cases two different medicines may be used together even if an interaction might occur. In these cases, your doctor may want to change the dose, or other precautions may be necessary. When you are taking this medicine, it is especially important that your healthcare professional know if you are taking any of the medicines listed below. The following interactions have been selected on the basis of their potential significance and are not necessarily all-inclusive.
Using this medicine with any of the following medicines is not recommended. Your doctor may decide not to treat you with this medication or change some of the other medicines you take.
Agomelatine
Amifampridine
Artemether
Bepridil
Cisapride
Daclatasvir
Dronedarone
Lomitapide
Mesoridazine
Pimozide
Piperaquine
Praziquantel
Rilpivirine
Rotavirus Vaccine, Live
Saquinavir
Sparfloxacin
Terfenadine
Thioridazine
Tizanidine
Ziprasidone
Using this medicine with any of the following medicines is usually not recommended, but may be required in some cases. If both medicines are prescribed together, your doctor may change the dose or how often you use one or both of the medicines.
Acarbose
Acecainide
Acetohexamide
Aldesleukin
Alfuzosin
Alogliptin
Alosetron
Amiodarone
Amitriptyline
Amoxapine
Anagrelide
Apixaban
Apomorphine
Aripiprazole
Arsenic Trioxide
Artemether
Asenapine
Astemizole
Axitinib
Azimilide
Azithromycin
Bendamustine
Benfluorex
Boceprevir
Bosutinib
Bretylium
Bupropion
Buserelin
Canagliflozin
Carbamazepine
Ceritinib
Chlorpromazine
Chlorpropamide
Cilostazol
Citalopram
Clarithromycin
Clomipramine
Clozapine
Cobicistat
Crizotinib
Cyclobenzaprine
Dabrafenib
Dapagliflozin
Darunavir
Dasabuvir
Dasatinib
Degarelix
Delamanid
Desipramine
Deslorelin
Disopyramide
Dofetilide
Dolasetron
Domperidone
Donepezil
Doxorubicin
Doxorubicin Hydrochloride Liposome
Droperidol
Efavirenz
Eliglustat
Eltrombopag
Elvitegravir
Enzalutamide
Erlotinib
Erythromycin
Escitalopram
Eslicarbazepine Acetate
Etravirine
Everolimus
Exenatide
Fentanyl
Fingolimod
Flecainide
Fluconazole
Fluoxetine
Fosamprenavir
Gatifloxacin
Gemifloxacin
Gliclazide
Glimepiride
Glipizide
Gliquidone
Glyburide
Gonadorelin
Goserelin
Granisetron
Halofantrine
Haloperidol
Histrelin
Hydrocodone
Hydroxychloroquine
Ibrutinib
Ibutilide
Idelalisib
Ifosfamide
Iloperidone
Imatinib
Imipramine
Insulin
Insulin Aspart, Recombinant
Insulin Bovine
Insulin Degludec
Insulin Detemir
Insulin Glulisine
Insulin Lispro, Recombinant
Itraconazole
Ivabradine
Ixabepilone
Ketoconazole
Lapatinib
Leuprolide
Levofloxacin
Linagliptin
Liraglutide
Lopinavir
Lumefantrine
Lurasidone
Mefloquine
Metformin
Methadone
Metronidazole
Mifepristone
Miglitol
Mitotane
Moricizine
Moxifloxacin
Nafarelin
Naloxegol
Nateglinide
Nevirapine
Nifedipine
Nilotinib
Nimodipine
Norfloxacin
Nortriptyline
Octreotide
Ofloxacin
Olaparib
Ombitasvir
Ondansetron
Palbociclib
Paliperidone
Panobinostat
Paritaprevir
Pasireotide
Pazopanib
Perflutren Lipid Microsphere
Pioglitazone
Piperaquine
Pirfenidone
Pixantrone
Pomalidomide
Posaconazole
Pramlintide
Primidone
Procainamide
Prochlorperazine
Promethazine
Propafenone
Protriptyline
Quetiapine
Quinidine
Quinine
Ranolazine
Rasagiline
Repaglinide
Ritonavir
Rivaroxaban
Romidepsin
Rosiglitazone
Salmeterol
Saxagliptin
Sematilide
Sevoflurane
Siltuximab
Simeprevir
Simvastatin
Sitagliptin
Sodium Phosphate
Sodium Phosphate, Dibasic
Sodium Phosphate, Monobasic
Solifenacin
Sorafenib
Sotalol
Sunitinib
Tasimelteon
Tedisamil
Telaprevir
Telavancin
Telithromycin
Temsirolimus
Teriflunomide
Tetrabenazine
Thalidomide
Theophylline
Ticagrelor
Tolazamide
Tolbutamide
Topotecan
Toremifene
Trazodone
Trifluoperazine
Trimipramine
Triptorelin
Vandetanib
Vardenafil
Vemurafenib
Vilanterol
Vildagliptin
Vincristine
Vincristine Sulfate Liposome
Vinflunine
Voriconazole
Vortioxetine
Warfarin
Using this medicine with any of the following medicines may cause an increased risk of certain side effects, but using both drugs may be the best treatment for you. If both medicines are prescribed together, your doctor may change the dose or how often you use one or both of the medicines.
Alcuronium
Aminoglutethimide
Aprepitant
Aspirin
Atracurium
Balofloxacin
Besifloxacin
Betamethasone
Budesonide
Caspofungin
Chloroquine
Ciprofloxacin
Corticotropin
Cortisone
Cosyntropin
Cyclosporine
Deflazacort
Dexamethasone
Diclofenac
Dutasteride
Enoxacin
Fleroxacin
Fludrocortisone
Fluindione
Flumequine
Fluocortolone
Fosaprepitant
Fosphenytoin
Gallamine
Gatifloxacin
Gemifloxacin
Hexafluorenium
Hydrocortisone
Itraconazole
Lanthanum Carbonate
Levofloxacin
Licorice
Lomefloxacin
Methylprednisolone
Metocurine
Moxifloxacin
Mycophenolate Mofetil
Nadifloxacin
Netupitant
Norfloxacin
Ofloxacin
Olanzapine
Ospemifene
Pancuronium
Pazufloxacin
Pefloxacin
Phenobarbital
Phenytoin
Prednisolone
Prednisone
Probenecid
Prulifloxacin
Rifampin
Rifapentine
Ropinirole
Ropivacaine
Rufloxacin
Saiboku-To
Sildenafil
Sparfloxacin
Tosufloxacin
Triamcinolone
Vecuronium
Warfarin
Zolpidem
Interactions with Food/Tobacco/Alcohol
Certain medicines should not be used at or around the time of eating food or eating certain types of food since interactions may occur. Using alcohol or tobacco with certain medicines may also cause interactions to occur. The following interactions have been selected on the basis of their potential significance and are not necessarily all-inclusive.
Using this medicine with any of the following may cause an increased risk of certain side effects but may be unavoidable in some cases. If used together, your doctor may change the dose or how often you use this medicine, or give you special instructions about the use of food, alcohol, or tobacco.
Other Medical Problems
The presence of other medical problems may affect the use of this medicine. Make sure you tell your doctor if you have any other medical problems, especially:
Viral ear infections (infections caused by a virus)—This medicine should not be used in patients with viral ear infections of the outer ear canal.
Proper Use of Ciprodex
This medicine is to be used in the ear only. It is not approved for use in the eye. Do not take by mouth. If this medicine is accidently swallowed call your doctor right away.
It is important that the infected ear(s) remain clean and dry. When bathing, avoid getting the infected ear(s) wet. Avoid swimming unless your doctor has instructed you otherwise.
To use:
Wash hands thoroughly with soap and water
Hold the bottle of ear drops in the hand for one or two minutes to warm the medicine, then shake well.
Lie down on your side with your infected ear facing up.
Put drops in infected ear.
To keep the medicine as germ-free as possible, do not touch the applicator tip to any surface (including the ear). Also, keep the container tightly closed.
For Patients with Middle Ear Infection with Tubes: While the person getting the ear drops lies on their side the person giving the drops should gently press the small projection in front of the outside opening of the ear 5 times in a pumping motion. This will allow the drops to pass through the tube and into the middle ear.
For patients with Outer Ear Infection ("Swimmer's Ear"): While the person getting the ear drops lies on their side, the person giving the drops should gently pull the outer ear lobe upward and backward. This will allow the ear drops to flow down into the ear canal.
The person who just had the ear drops should stay on their side for at least one minute. Repeat the above steps if both ears are infected.
When you have completed your course of therapy (usually 7 days), throw away the medicine that you did not use.
To help clear up your infection completely, keep using this medicine for the full time of treatment, even if your symptoms have disappeared. Do not miss any doses. If the ear drops are not used for as long as the doctor recommended your infection can return.
Dosing
The dose of this medicine will be different for different patients. Follow your doctor's orders or the directions on the label. The following information includes only the average doses of this medicine. If your dose is different, do not change it unless your doctor tells you to do so.
The amount of medicine that you take depends on the strength of the medicine. Also, the number of doses you take each day, the time allowed between doses, and the length of time you take the medicine depend on the medical problem for which you are using the medicine.
For ear drops dosage form:

For ear infections:

Adults and children 6 months of age and older—Place four drops in the ear canal of infected ear two times a day for seven days.
Children younger than 6 months of age—Use and dose must be determined by your doctor.
Missed Dose
If you miss a dose of this medicine, take it as soon as possible. However, if it is almost time for your next dose, skip the missed dose and go back to your regular dosing schedule. Do not double doses.
Storage
Store the medicine in a closed container at room temperature, away from heat, moisture, and direct light. Keep from freezing.
Keep out of the reach of children.
Do not keep outdated medicine or medicine no longer needed.
Precautions While Using Ciprodex
If your symptoms do not improve within a week, or if they become worse, check with your doctor.
If you experience a rash or an allergic reaction to this medicine, stop using it and call your doctor immediately.
Ciprodex Side Effects
Along with its needed effects, a medicine may cause some unwanted effects. Although not all of these side effects may occur, if they do occur they may need medical attention.
Some side effects may occur that usually do not need medical attention. These side effects may go away during treatment as your body adjusts to the medicine. Also, your health care professional may be able to tell you about ways to prevent or reduce some of these side effects. Check with your health care professional if any of the following side effects continue or are bothersome or if you have any questions about them:
Less common
Ear discomfort
ear pain
itching skin on the ear
Rare
Bitter, sour or unusual taste in mouth
ear congestion
ear debris
ear residue
redness of skin
superimposed ear infection (second ear infection)
Other side effects not listed may also occur in some patients. If you notice any other effects, check with your healthcare professional.
Call your doctor for medical advice about side effects. You may report side effects to the FDA at 1-800-FDA-1088.
See also: Side effects (in more detail)
The use of the Truven Health products is at your sole risk. These products are provided "AS IS" and "as available" for use, without warranties of any kind, either express or implied. Truven Health and Drugs.com make no representation or warranty as to the accuracy, reliability, timeliness, usefulness or completeness of any of the information contained in the products. Additionally, TRUVEN HEALTH MAKES NO REPRESENTATION OR WARRANTIES AS TO THE OPINIONS OR OTHER SERVICE OR DATA YOU MAY ACCESS, DOWNLOAD OR USE AS A RESULT OF USE OF THE THOMSON REUTERS HEALTHCARE PRODUCTS. ALL IMPLIED WARRANTIES OF MERCHANTABILITY AND FITNESS FOR A PARTICULAR PURPOSE OR USE ARE HEREBY EXCLUDED. Truven Health does not assume any responsibility or risk for your use of the Truven Health products.
Copyright 2016 Truven Health Analytics, Inc. All Rights Reserved.
More about Ciprodex (ciprofloxacin / dexamethasone otic)
Consumer resources
Professional resources
Related treatment guides