Pronunciation
(RYE boe flay vin)
Index Terms
Lactoflavin
Vitamin B2
Vitamin G
Dosage Forms
Excipient information presented when available (limited, particularly for generics); consult specific product labeling.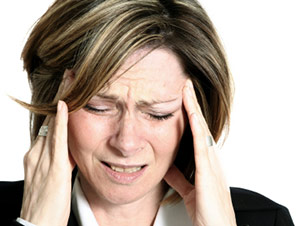 Capsule, Oral:
B-2-400: 400 mg
Generic: 50 mg
Tablet, Oral:
Generic: 25 mg, 50 mg, 100 mg
Brand Names: U.S.
Pharmacologic Category
Pharmacology
Component of flavoprotein enzymes that work together, which are necessary for normal tissue respiration; also needed for activation of pyridoxine and conversion of tryptophan to niacin
Absorption
Readily via GI tract; increased with food
Metabolism
Hepatic
Excretion
9% eliminated unchanged in urine
Half-Life Elimination
Biologic: 66 to 84 minutes
Use: Labeled Indications
Dietary supplement
Dosing: Adult
Dietary supplement: Oral: 100 mg once or twice daily
Recommended daily intake:
≥19 years: Females: 1.1 mg; Males: 1.3 mg
Pregnancy: 1.4 mg
Lactation 1.6 mg
Dosing: Geriatric
Refer to adult dosing.
Dosing: Pediatric
Oral:
Adequate intake:
1-6 months: 0.3 mg/day
7-12 months: 0.4 mg/day
Recommended daily intake:
1-3 years: 0.5 mg
4-8 years: 0.6 mg
9-13 years: 0.9 mg
14-18 years: Females: 1 mg; Males: 1.3 mg
Dietary Considerations
Dietary sources of riboflavin include liver, kidney, dairy products, green vegetables, eggs, whole grain cereals, yeast, and mushroom.
Storage
Protect from light.
Drug Interactions
There are no known significant interactions.
Test Interactions
Large doses may interfere with urinalysis based on spectrometry; may cause false elevations in fluorometric determinations of catecholamines and urobilinogen
Adverse Reactions
Frequency not defined: Genitourinary: Urine discoloration (yellow-orange)
Warnings/Precautions
Other warnings/precautions:
• Vitamin deficiency: Single vitamin deficiency is rare; evaluate for other deficiencies.
Pregnancy Considerations
Water-soluble vitamins cross the placenta. Riboflavin requirements may be increased in pregnant women compared to nonpregnant women (IOM, 1998).
Patient Education
• Discuss specific use of drug and side effects with patient as it relates to treatment. (HCAHPS: During this hospital stay, were you given any medicine that you had not taken before? Before giving you any new medicine, how often did hospital staff tell you what the medicine was for? How often did hospital staff describe possible side effects in a way you could understand?)
• Patient may experience urine discoloration (HCAHPS).
• Educate patient about signs of a significant reaction (eg, wheezing; chest tightness; fever; itching; bad cough; blue skin color; seizures; or swelling of face, lips, tongue, or throat). Note: This is not a comprehensive list of all side effects. Patient should consult prescriber for additional questions.
Intended Use and Disclaimer: Should not be printed and given to patients. This information is intended to serve as a concise initial reference for health care professionals to use when discussing medications with a patient. You must ultimately rely on your own discretion, experience, and judgment in diagnosing, treating, and advising patients.
More about riboflavin
Consumer resources
Professional resources
Related treatment guides