Adefovir
Pronunciation
(a DEF o veer)
Index Terms
Adefovir Dipivoxil
Bis-POM PMEA
Dosage Forms
Excipient information presented when available (limited, particularly for generics); consult specific product labeling.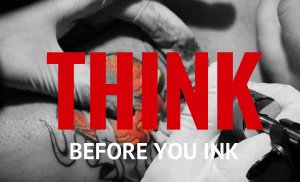 Tablet, Oral, as dipivoxil:
Hepsera: 10 mg
Generic: 10 mg
Brand Names: U.S.
Pharmacologic Category
Antihepadnaviral, Reverse Transcriptase Inhibitor, Nucleotide (Anti-HBV)
Pharmacology
Acyclic nucleotide reverse transcriptase inhibitor (adenosine analog) which interferes with HBV viral RNA-dependent DNA polymerase resulting in inhibition of viral replication.
Distribution
0.35 to 0.39 L/kg
Metabolism
Prodrug; rapidly converted to adefovir (active metabolite) in intestine
Excretion
Urine (45% as active metabolite within 24 hours); Dialysis: ~35% of dose (10 mg) removed during 4 hours hemodialysis session
Time to Peak
Median: 1.75 hours (range: 0.58 to 4 hours)
Half-Life Elimination
7.5 hours; prolonged in renal impairment
Protein Binding
≤4%
Special Populations: Renal Function Impairment
Cmax and AUC increased in those with moderate or severe renal function impairment or with end-stage renal disease.
Use: Labeled Indications
Treatment of chronic hepatitis B with evidence of active viral replication (based on persistent elevation of ALT/AST or histologic evidence), including patients with lamivudine-resistant hepatitis B
Contraindications
Hypersensitivity to adefovir or any component of the formulation
Dosing: Adult
Hepatitis B (chronic): Oral: 10 mg once daily
Treatment duration (AASLD practice guidelines): Adults:
Hepatitis Be antigen (HBeAg) positive chronic hepatitis: Treat ≥1 year until HBeAg seroconversion and undetectable serum HBV DNA; continue therapy for ≥6 months after HBeAg seroconversion
HBeAg negative chronic hepatitis: Treat >1 year until hepatitis B surface antigen (HBsAg) clearance
Note: Patients not achieving a <2 log decrease in serum HBV DNA after at least 6 months of therapy should either receive additional treatment or be switched to an alternative therapy (Lok, 2009).
Dosing: Geriatric
Refer to adult dosing.
Dosing: Pediatric
Hepatitis B (chronic): Children ≥12 years: Oral: 10 mg once daily
Dosing: Renal Impairment
Adult recommendations only (no dosage adjustment recommendations available for patients <18 years with renal impairment):
CrCl ≥50 mL/minute: No dosage adjustment necessary
CrCl 30-49 mL/minute: 10 mg every 48 hours
CrCl 10-29 mL/minute: 10 mg every 72 hours
Hemodialysis: Dialyzable (~35%): 10 mg every 7 days (following dialysis)
Dosing: Hepatic Impairment
No adjustment required.
Administration
May be administered without regard to food.
Dietary Considerations
May be taken without regard to food.
Storage
Store controlled room temperature of 25°C (77°F); excursions permitted between 15°C to 30°C (59°F to 86°F).
Drug Interactions
Cabozantinib: MRP2 Inhibitors may increase the serum concentration of Cabozantinib. Monitor therapy
Orlistat: May decrease the serum concentration of Antiretroviral Agents. Monitor therapy
Tenofovir Products: Adefovir may diminish the therapeutic effect of Tenofovir Products. Adefovir may increase the serum concentration of Tenofovir Products. Tenofovir Products may increase the serum concentration of Adefovir. Avoid combination
Adverse Reactions
In liver transplant patients with baseline renal dysfunction, frequency of increased serum creatinine has been observed to be as high as 32% to 51% at 48 and 96 weeks post-transplantation, respectively; considering the concomitant use of other potentially nephrotoxic medications, baseline renal insufficiency, and predisposing comorbidities, the role of adefovir in these changes could not be established.
>10%:
Central nervous system: Headache (24% to 25%)
Gastrointestinal: Abdominal pain (15%), diarrhea (≤13%)
Genitourinary: Hematuria (grade ≥3: 11%)
Hepatic: Hepatitis (exacerbation; ≤25% within 12 weeks of adefovir discontinuation)
Neuromuscular & skeletal: Weakness (≤25%)
1% to 10%:
Dermatologic: Pruritus, skin rash
Endocrine & metabolic: Hypophosphatemia (<2 mg/dL: 1% and 3% in pre-/post-liver transplant patients, respectively)
Gastrointestinal: Flatulence (≤8%), dyspepsia (5% to 9%), nausea, vomiting
Neuromuscular & skeletal: Back pain (≤10%)
Renal: Increased serum creatinine (≥0.5 mg/dL: 2% to 3% in compensated liver disease; incidence may be higher in patients with decompensated cirrhosis or in liver transplant recipients), renal failure
Respiratory: Cough (6% to 8%), rhinitis (≤5%)
<1% (Limited to important or life-threatening): Fanconi's syndrome, hepatitis, myopathy, nephrotoxicity, osteomalacia, pancreatitis, proximal tubular nephropathy
ALERT: U.S. Boxed Warning
Severe acute exacerbations of hepatitis:
Severe acute exacerbations of hepatitis have been reported in patients who have discontinued anti–hepatitis B therapy, including adefovir. Closely monitor hepatic function with both clinical and laboratory follow-up for at least several months in patients who discontinue anti–hepatitis B therapy. If appropriate, resumption of anti–hepatitis B therapy may be warranted.
Nephrotoxicity:
In patients at risk of or having underlying renal dysfunction, long-term administration of adefovir may result in nephrotoxicity. Closely monitor renal function in these patients; they may require dose adjustment.
HIV resistance:
HIV resistance may emerge in chronic hepatitis B patients with unrecognized or untreated HIV infection treated with anti–hepatitis B therapies that may have activity against HIV (eg, adefovir).
Lactic acidosis/severe hepatomegaly with steatosis:
Lactic acidosis and severe hepatomegaly with steatosis, including fatal cases, have been reported with the use of nucleoside analogs alone or in combination with other antiretrovirals.
Warnings/Precautions
Concerns related to adverse effects:
• Lactic acidosis/hepatomegaly: [U.S Boxed Warning]: Fatal cases of lactic acidosis and severe hepatomegaly with steatosis have been reported with the use of nucleoside analogues alone or in combination with other antiretrovirals; use with caution in patients with risk factors for liver disease (risk may be increased with female gender, obesity, pregnancy or prolonged exposure) and suspend treatment in any patient who develops clinical or laboratory findings suggestive of lactic acidosis or hepatotoxicity (transaminase elevation may/may not accompany hepatomegaly and steatosis).
Disease-related concerns:
• Chronic hepatitis B: [U.S. Boxed Warning]: Severe, acute exacerbation of hepatitis B may occur upon discontinuation. Exacerbations may occur in up to 25% of patients and usually within 12 weeks and may be self-limited or resolve upon resuming treatment; risk may be increased with advanced liver disease or cirrhosis. Monitor liver function several months after stopping treatment; reinitiation of antihepatitis B therapy may be required. Ethanol should be avoided in hepatitis B infection due to potential hepatic toxicity.
• HIV: [U.S. Boxed Warning]: May cause the development of HIV resistance in chronic hepatitis B patients with unrecognized or untreated HIV infection. Determine HIV status prior to initiating treatment with adefovir.
• Renal impairment: [U.S. Boxed Warning]: Use with caution in patients with renal dysfunction or in patients at risk of renal toxicity (including concurrent nephrotoxic agents or NSAIDs). Chronic administration may result in nephrotoxicity. Dosage adjustment is required in adult patients with renal dysfunction or in patients who develop renal dysfunction during therapy; no data available for use in children ≥12 years or adolescents with renal impairment. Calculation of creatinine clearance in all patients is recommended prior to initiating therapy.
Concurrent drug therapy:
• Tenofovir: Do not use concurrently with tenofovir (Viread®) or any product containing tenofovir (eg, Truvada®, Atripla®, Complera®).
Other warnings/precautions:
• Appropriate use: Not recommended as first line therapy of chronic HBV due to weak antiviral activity and high rate of resistance after first year. May be more appropriate as second-line agent in treatment-naïve patients. Combination therapy with lamivudine in nucleoside-naïve patients has not been shown to provide synergistic antiviral effects. However, in patients with lamivudine-resistant HBV, switching to adefovir monotherapy was associated with a higher risk of adefovir resistance compared to adding adefovir to lamivudine therapy (Lok, 2009).
Monitoring Parameters
HIV status (prior to initiation of therapy); serum creatinine (prior to initiation and during therapy; every 3 months in patients with medical conditions which predispose to renal insufficiency and in all patients treated for >1 year; more frequent monitoring required if preexisting real insufficiency detected [Lok, 2009]); LFTs for several months following discontinuation of adefovir; HBV DNA (every 3-6 months during therapy); HBeAg and anti-HBe
Pregnancy Risk Factor
C
Pregnancy Considerations
Adverse events have been observed in animal reproduction studies.
Health care providers are encouraged to enroll women exposed to adefovir during pregnancy in the Hepsera pregnancy registry (800-258-4263).
Patient Education
• Discuss specific use of drug and side effects with patient as it relates to treatment. (HCAHPS: During this hospital stay, were you given any medicine that you had not taken before? Before giving you any new medicine, how often did hospital staff tell you what the medicine was for? How often did hospital staff describe possible side effects in a way you could understand?)
• Patient may experience headache, diarrhea, flatulence, abdominal pain, nausea, vomiting, or loss of strength and energy. Have patient report immediately to prescriber signs of kidney problems (urinary retention, hematuria, change in amount of urine passed, or weight gain), signs of liver problems (dark urine, fatigue, lack of appetite, nausea, abdominal pain, light-colored stools, vomiting, or jaundice), signs of lactic acidosis (fast breathing, tachycardia, abnormal heartbeat, vomiting, fatigue, shortness of breath, severe loss of strength and energy, severe dizziness, feeling cold, or muscle pain or cramps), signs of pancreatitis (severe abdominal pain, severe back pain, severe nausea, or vomiting), muscle pain, muscle weakness, or bone pain (HCAHPS).
• Educate patient about signs of a significant reaction (eg, wheezing; chest tightness; fever; itching; bad cough; blue skin color; seizures; or swelling of face, lips, tongue, or throat). Note: This is not a comprehensive list of all side effects. Patient should consult prescriber for additional questions.
Intended Use and Disclaimer: Should not be printed and given to patients. This information is intended to serve as a concise initial reference for healthcare professionals to use when discussing medications with a patient. You must ultimately rely on your own discretion, experience and judgment in diagnosing, treating and advising patients.
More about adefovir
Consumer resources
Professional resources
Other brands: Hepsera
Related treatment guides