Muira Puama
Scientific names:
Ptychopetalum olacoides
,
P. uncinatum
,
Liriosma ovata
Common names: Muira puama also is known as marapuama, potency wood, raiz del macho, and potenzholz.
Efficacy-safety rating:
ÒÒ...Ethno or other evidence of efficacy.
Safety rating:
●
...Little exposure or very minor concerns.
What is Muira Puama?
P. olacoides is a small tree native to the Brazilian Amazon where the stems and roots are used as a tonic for neuromuscular problems. A root decoction is used externally in massages and baths for paralysis and beriberi. Oral use of tea made from the roots for sexual impotence, rheumatism, and GI problems has been noted.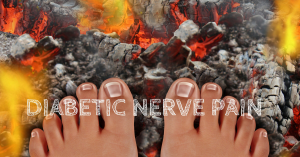 What is it used for?
Traditional/Ethnobotanical uses
Muira puama currently is promoted as a male aphrodisiac or as a treatment for impotence. It is a popular, yet poorly studied, herbal product promoted for erectile dysfunction. This use may be traced back to the 1930s in Europe but has increased with the success of sildenafil (Viagra) and the concurrent promotion of "herbal Viagra" preparations. It also is a constituent of a popular Brazilian herbal tonic, "catuama," consisting of guarana, ginger, Trichilia catigua, and P. olacoides. Muira puama was official in the Brazilian Pharmacopeia of 1956.
Male impotence
Muira puama is currently promoted as a male aphrodisiac or as a treatment for impotence. Clinical studies to support the use of muira puama are sparse. Several promotional Web sites cite the work of French clinician Jacques Waynberg to support their claims. However, peer-reviewed publications currently are lacking.
What is the recommended dosage?
Muira puama leaves, stem, and roots typically are used at a dose of 0.5 to 1.5 g/day, although there are no clinical studies supporting this dose.
How safe is it?
Contraindications
Contraindications have not yet been identified.
Pregnancy/nursing
Information regarding safety and efficacy in pregnancy and lactation is lacking.
Interactions
None well documented.
Side Effects
Research reveals little or no information about adverse reactions of muira puama.
Toxicities
Muira puama does not appear to have the serious side effect potential of yohimbine.
References
Muira Puama. Review of Natural Products. factsandcomparisons4.0 [online]. 2004. Available from Wolters Kluwer Health, Inc. Accessed April 17, 2007.
Copyright © 2009 Wolters Kluwer Health
More about muira puama
Professional resources