Lemon Verbena
Medically reviewed on August 9, 2017.
Scientific names:
Aloysia triphylla
Common names: Lemon verbena also is known as luisa.
Efficacy-safety rating:
ÒÒ...Ethno or other evidence of efficacy.
Safety rating:
●
...Little exposure or very minor concerns.
What is Lemon Verbena?
Lemon verbena is an aromatic plant native to Argentina and Chile. It is a plant that is commonly cultivated in the tropics and Europe, and is grown commercially in France and North Africa. The plant bears small white flowers, and is characterized by the presence of fragrant, lemon-scented narrow leaves. Lemon verbena was formerly described as A. citriodora, Verbena citriodora, V. triphylla, Lippia citriodora.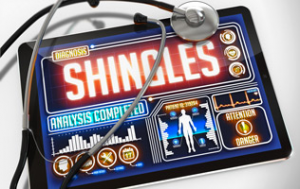 What is it used for?
Traditional/Ethnobotanical uses
Lemon verbena has been used as a medicinal plant for centuries, touted for use as an antispasmodic, antipyretic (fever reducer), carminative, sedative, stomachic, and antimicrobial. Little or no research is available regarding its medicinal use. The leaves and flowering tops are used in teas and as beverage flavors. Its fragrance is used in perfumery.
What is the recommended dosage?
Lemon verbena is used as a digestive aid in doses of approximately 5 g/day. However, there are no clinical studies to substantiate the safety or efficacy of this dose.
How safe is it?
Contraindications
Contraindications have not yet been identified.
Pregnancy/nursing
Information regarding safety and efficacy in pregnancy and lactation is lacking.
Interactions
None well documented.
Side Effects
Some individuals may experience contact hypersensitivity.
Toxicities
Research reveals little or no information regarding toxicology with the use of this product.
References
Lemon Verbena. Review of Natural Products. factsandcomparisons4.0 [online]. 2004. Available from Wolters Kluwer Health, Inc. Accessed April 23, 2007.
Copyright © 2009 Wolters Kluwer Health
Further information
Always consult your healthcare provider to ensure the information displayed on this page applies to your personal circumstances.
More about lemon verbena
Professional resources