Generic Name: hydrochlorothiazide and bisoprolol (HYE droe klor oh THYE a zide and bi SOE proe lol)
Brand Name: Ziac
What is hydrochlorothiazide and bisoprolol?
Hydrochlorothiazide is a thiazide diuretic (water pill) that helps prevent your body from absorbing too much salt, which can cause fluid retention.
Bisoprolol is a beta-blocker. Beta-blockers affect the heart and circulation (blood flow through arteries and veins).
Hydrochlorothiazide and bisoprolol is a combination medicine used to treat high blood pressure (hypertension).
Hydrochlorothiazide and bisoprolol may also be used for purposes not listed in this medication guide.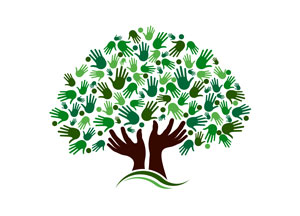 Important Information
You should not use this medicine if you are unable to urinate. You should not use hydrochlorothiazide and bisoprolol if you have a serious heart condition such as "sick sinus syndrome" or "AV block," severe heart failure, or slow heartbeats that have caused you to faint.
Before taking this medicine
You should not use this medicine if you are allergic to hydrochlorothiazide or bisoprolol, or if you have:
severe or uncontrolled heart failure;

slow heartbeats that have caused you to faint;

a serious heart condition called "sick sinus syndrome" or "AV block" (2nd or 3rd degree); or

if you are unable to urinate.
To make sure hydrochlorothiazide and bisoprolol is safe for you, tell your doctor if you have:
congestive heart failure;

asthma or other breathing disorder;

diabetes;

a thyroid disorder;

glaucoma;

peripheral vascular disease such as Raynaud's syndrome;

kidney disease;

liver disease (or cirrhosis);

lupus;

gout; or

an allergy to sulfa drugs or penicillin.
It is not known whether this medicine will harm an unborn baby. Tell your doctor if you are pregnant or plan to become pregnant.
Hydrochlorothiazide and bisoprolol can pass into breast milk and may harm a nursing baby. You should not breast-feed while using this medicine.
Hydrochlorothiazide and bisoprolol is not approved for use by anyone younger than 18 years old.
How should I take hydrochlorothiazide and bisoprolol?
Follow all directions on your prescription label. Your doctor may occasionally change your dose to make sure you get the best results. Do not use this medicine in larger or smaller amounts or for longer than recommended.
You may have very low blood pressure while taking this medicine. Call your doctor if you are sick with vomiting or diarrhea, or if you are sweating more than usual. Prolonged illness can lead to a serious electrolyte imbalance, making it dangerous for you to use hydrochlorothiazide and bisoprolol.
Your blood pressure will need to be checked often. Your blood and urine may both be tested if you have been vomiting or are dehydrated.
If you are diabetic, check your blood sugar carefully. Taking bisoprolol may make it harder for you to tell when you have low blood sugar. Your insulin or diabetes medication needs may change while you are taking hydrochlorothiazide and bisoprolol. Do not change your medication dose or schedule without your doctor's advice.
If you need surgery or medical tests, tell the doctor ahead of time that you are taking medication that contains hydrochlorothiazide. You may need to stop using the medicine for a short time.
Do not skip doses or stop using bisoprolol suddenly. Stopping suddenly may make your condition worse. Follow your doctor's instructions about tapering your dose.
Keep using this medicine as directed, even if you feel well. High blood pressure often has no symptoms. You may need to use blood pressure medicine for the rest of your life.
Store at room temperature, away from heat and moisture. Keep the bottle tightly closed when not in use.
What happens if I miss a dose?
Take the missed dose as soon as you remember. Skip the missed dose if it is almost time for your next scheduled dose. Do not take extra medicine to make up the missed dose.
What happens if I overdose?
Seek emergency medical attention or call the Poison Help line at 1-800-222-1222.
Overdose symptoms may include confusion, leg cramps, numbness and tingling, slow heartbeats or fainting.
What should I avoid while taking hydrochlorothiazide and bisoprolol?
Avoid drinking alcohol. It may increase your blood levels of bisoprolol.
Ask your doctor before using an antacid, and use only the type your doctor recommends. Some antacids can make it harder for your body to absorb hydrochlorothiazide and bisoprolol.
Avoid getting up too fast from a sitting or lying position, or you may feel dizzy. Get up slowly and steady yourself to prevent a fall.
Hydrochlorothiazide and bisoprolol side effects
Get emergency medical help if you have signs of an allergic reaction: hives; difficulty breathing; swelling of your face, lips, tongue, or throat.
Call your doctor at once if you have:
chest pain;

fast, slow, or uneven heartbeats;

a light-headed feeling, like you might pass out;

blurred vision, tunnel vision, eye pain, or seeing halos around lights;

shortness of breath (even with mild exertion), swelling, rapid weight gain;

low potassium--leg cramps, constipation, irregular heartbeats, fluttering in your chest, extreme thirst, increased urination, numbness or tingling, muscle weakness or limp feeling;

liver problems--nausea, upper stomach pain, itching, tired feeling, loss of appetite, dark urine, clay-colored stools, jaundice (yellowing of the skin or eyes);

low blood sugar--headache, hunger, weakness, sweating, confusion, irritability, dizziness, fast heart rate, or feeling jittery; or

severe skin reaction--fever, sore throat, swelling in your face or tongue, burning in your eyes, skin pain, followed by a red or purple skin rash that spreads (especially in the face or upper body) and causes blistering and peeling.
Common side effects may include:
dizziness, spinning sensation;

feeling weak or tired;

diarrhea, nausea, upset stomach;

headache;

cough, runny nose; or

sleep problems (insomnia).
This is not a complete list of side effects and others may occur. Call your doctor for medical advice about side effects. You may report side effects to FDA at 1-800-FDA-1088.
See also: Side effects (in more detail)
What other drugs will affect hydrochlorothiazide and bisoprolol?
Tell your doctor about all medicines you use, and those you start or stop using during your treatment with bisoprolol, especially:
colestipol or cholestyramine;

insulin or oral diabetes medicine;

lithium;

sedatives or narcotic medicine;

heart or blood pressure medicine--clonidine, digoxin, diltiazem, disopyramide, reserpine, verapamil, and others;

NSAIDs (nonsteroidal anti-inflammatory drugs)--aspirin, ibuprofen (Advil, Motrin), naproxen (Aleve), celecoxib, diclofenac, indomethacin, meloxicam, and others; or

steroid medicine--prednisone and others.
This list is not complete. Other drugs may interact with bisoprolol, including prescription and over-the-counter medicines, vitamins, and herbal products. Not all possible interactions are listed in this medication guide.
More about Ziac (bisoprolol / hydrochlorothiazide)
Consumer resources
Professional resources
Related treatment guides
Where can I get more information?
Your pharmacist can provide more information about hydrochlorothiazide and bisoprolol.
Copyright 1996-2012 Cerner Multum, Inc. Version: 7.01.
Date modified: January 03, 2018
Last reviewed: January 13, 2016