Vaprisol
Generic Name: conivaptan (koe NYE vap tan)
Brand Name: Vaprisol
What is conivaptan?
Conivaptan reduces the level of a hormone that regulates the balance of water and salt (sodium) in the body. High levels of this hormone can cause an imbalance that results in low sodium levels and fluid retention.
Conivaptan is used to treat hyponatremia (low sodium levels). Conivaptan improves urine flow without causing the body to lose too much sodium as you urinate.
Conivaptan may also be used for purposes not listed in this medication guide.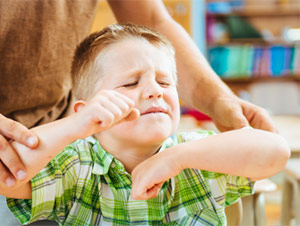 What is the most important information I should know about conivaptan?
You should not receive conivaptan if you are allergic to corn products, or if you are unable to urinate.
Serious drug interactions can occur when certain medicines are used together. Tell your doctor about all your current medicines and any you start or stop using.
What should I discuss with my healthcare provider before receiving conivaptan?
You should not receive conivaptan if you are allergic to corn products, or if you are unable to urinate.
Some medicines can cause unwanted or dangerous effects when used with conivaptan. Your doctor may need to change your treatment plan if you use any of the following drugs:
lomitapide;

medicine to treat depression or mental illness--nefazodone, lurasidone, pimozide;

an antibiotic--clarithromycin, erythromycin, telithromycin;

antifungal medicine--itraconazole, ketoconazole, voriconazole;

heart or blood pressure medicine--dronedarone, eplerenone, nimodipine, ranolazine;

HIV/AIDS medicine--atazanavir, cobicistat, delavirdine, fosamprenavir, indinavir, nelfinavir, saquinavir, ritonavir;

medicine to treat hepatitis C--boceprevir, telaprevir; or

prostate medicine--alfuzosin, silodosin.
To make sure conivaptan is safe for you, tell your doctor if you have:
congestive heart failure;

liver disease;

kidney disease;

alcoholism;

HIV or AIDS;

malnourishment; or

a condition for which you take digoxin (digitalis).
It is not known whether this medicine will harm an unborn baby. Tell your doctor if you are pregnant or plan to become pregnant.
This medicine may affect fertility (ability to have children) in women.
It is not known whether conivaptan passes into breast milk or if it could harm a nursing baby. You should not breast-feed while you are receiving conivaptan.
How is conivaptan given?
Conivaptan is injected into a vein through an IV. You will receive this injection in a hospital setting.
Conivaptan is infused around-the-clock for 2 to 4 days. This medication is usually given only in a hospital.
You may have very low blood pressure while taking this medicine. Tell your caregivers if you feel weak, tired, dizzy, or very light-headed, or if you have any diarrhea or vomiting.
Because conivaptan can irritate the skin or vein when the medicine enters the body, your IV needle will be moved to a different vein every 24 hours.
To be sure this medicine is helping your condition, your blood will need to be tested often.
What happens if I miss a dose?
Since conivaptan is given by a healthcare professional, you are not likely to miss a dose.
What happens if I overdose?
Since this medicine is given by a healthcare professional in a medical setting, an overdose is unlikely to occur.
What should I avoid while receiving conivaptan?
Follow your doctor's instructions about the type and amount of liquids you should drink. In some cases, drinking too much liquid can be as unsafe as not drinking enough.
Avoid getting up too fast from a sitting or lying position, or you may feel dizzy. Get up slowly and steady yourself to prevent a fall.
Conivaptan side effects
Get emergency medical help if you have signs of an allergic reaction: hives; difficult breathing; swelling of your face, lips, tongue, or throat.
Tell your caregivers at once if you have:
a light-headed feeling, like you might pass out;

low potassium--confusion, uneven heart rate, extreme thirst, increased urination, leg discomfort, muscle weakness or limp feeling; or

signs of a rapid increase in sodium levels--trouble speaking, trouble swallowing, weakness, mood changes, muscle spasm or weakness in your arms and legs, seizure.
Common side effects may include:
fever;

low potassium;

headache, mild dizziness; or

pain, redness, or swelling around the IV needle.
This is not a complete list of side effects and others may occur. Call your doctor for medical advice about side effects. You may report side effects to FDA at 1-800-FDA-1088.
What other drugs will affect conivaptan?
Many drugs can interact with conivaptan, and some drugs should not be used together. You may need to wait at least 1 week after your last dose of conivaptan before you can begin taking certain other medicines. Ask your doctor about your specific treatment plan.
Not all possible interactions are listed in this medication guide. Tell your doctor about all your medications and any you start or stop using during treatment with conivaptan. This includes prescription and over-the-counter medicines, vitamins, and herbal products. Give a list of all your medicines to any healthcare provider who treats you.
More about Vaprisol (conivaptan)
Consumer resources
Professional resources
Related treatment guides
Where can I get more information?
Your doctor or pharmacist can provide more information about conivaptan.
Copyright 1996-2012 Cerner Multum, Inc. Version: 3.01.
Date modified: December 03, 2017
Last reviewed: February 07, 2017