BabyBIG
Generic Name: botulism immune globulin (BOT ue lizm im MYOON GLOB yoo lin)
Brand Name: BabyBIG
Medically reviewed on March 6, 2018
What is BabyBIG?
BabyBIG is a sterilized solution made from human plasma. It contains the antibodies to help your body protect itself against infection caused by botulism toxin type A and B.
BabyBIG is used to treat infant botulism caused by toxin type A or B. This medicine is used in children who are younger than 1 year old.
BabyBIG may also be used for purposes not listed in this medication guide.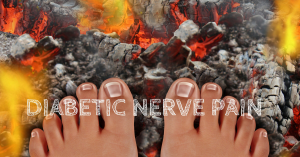 Important Information
Your baby should not receive this medicine if he or she has immune globulin A (IgA) deficiency with antibody to IgA.
Your baby should not receive a "live" vaccine (measles, mumps, rubella, polio, rotavirus, yellow fever, varicella) for at least 3 months after receiving BabyBIG.
Before taking this medicine
Your baby should not receive BabyBIG if he or she has ever had an allergic reaction to an immune globulin, or if the child has immune globulin A (IgA) deficiency with antibody to IgA.
To make sure BabyBIG is safe for your baby, tell the doctor if your baby has:
kidney disease;

diabetes;

if the baby has recently received any vaccination;

if the baby is dehydrated; or

if the baby is being treated with any medicines that weaken the immune system.
BabyBIG is made from human plasma (part of the blood) which may contain viruses and other infectious agents. Donated plasma is tested and treated to reduce the risk of it containing infectious agents, but there is still a small possibility it could transmit disease. Talk with your doctor about the risks and benefits of using this medication.
How is botulism immune globulin given?
To best participate in the care of your baby while he or she is being treated with BabyBIG, carefully follow all instructions provided by your baby's caregivers.
BabyBIG is injected into a vein through an IV. Your baby will receive this IV infusion in a clinic or hospital setting.
BabyBIG is usually given as a one-time treatment.
Your baby's breathing, blood pressure, oxygen levels, and other vital signs will be watched closely during the infusion.
To be sure BabyBIG is not causing harmful effects, your baby may need follow-up blood tests.
What happens if a dose is missed?
Since BabyBIG is used as a single dose, it does not have a daily dosing schedule.
What happens if an overdose is given?
Since this medicine is given by a healthcare professional in a medical setting, an overdose is unlikely to occur.
What should be avoided after receiving BabyBIG?
Your baby should not receive a "live" vaccine for at least 3 months after receiving BabyBIG. Live vaccines include measles, mumps, rubella, polio, rotavirus, yellow fever, and varicella. The vaccine may not work as well during this time, and may not fully protect your baby from disease.
BabyBIG side effects
Your baby will remain under constant supervision during treatment with BabyBIG.
Get emergency medical help if your baby has any of these signs of an allergic reaction: hives; difficulty breathing; swelling of your face, lips, tongue, or throat.
Call your doctor at once if the baby has:
tenderness, redness, warmth, cold feeling, or blue/purple appearance in the arms or legs;

fussiness, trouble breathing, blue lips, pale skin;

little or no urinating, fewer wet diapers than usual;

yellowed skin, dark colored urine;

low levels of sodium in the body--confusion, severe weakness, vomiting, loss of coordination or motor skills; or

swelling around the brain or spinal cord--fever, neck stiffness, sensitivity to light, weakness, sleepiness, vomiting.
Common side effects may include:
mild skin rash or redness on the baby's face, chest, back, or stomach;

chills, body aches;

wheezing; or

vomiting.
This is not a complete list of side effects and others may occur. Call your doctor for medical advice about side effects. You may report side effects to FDA at 1-800-FDA-1088.
See also: Side effects (in more detail)
What other drugs will affect BabyBIG?
Other drugs may interact with botulism immune globulin, including prescription and over-the-counter medicines, vitamins, and herbal products. Tell your baby's doctor about all medicines your baby receives.
Further information
Remember, keep this and all other medicines out of the reach of children, never share your medicines with others, and use this medication only for the indication prescribed.
Always consult your healthcare provider to ensure the information displayed on this page applies to your personal circumstances.
Copyright 1996-2018 Cerner Multum, Inc. Version: 2.01.
More about BabyBIG (botulism immune globulin)
Professional resources
Related treatment guides