Spinosad
Class: Scabicides and Pediculicides
Chemical Name: (2R,3aS,5aR,5bS,9S,13S,14R,16aS,16bR)-2-[(6-Deoxy-2,3,4-tri-O-methyl-α-l-mannopyranosyl)oxy]-13-[[(2R,5S,6R)-5-(dimethylamino)tetrahydro-6-methyl-2H-pyran-2-yl]oxy]-9-ethyl-14methyl-2,3,3a,5a,5b,6,9,10,11,12,13,14,16a,16b-tetradecahydro-11H-as-indaceno[3,2-d]oxacyclododecin-7,15-dione
Molecular Formula: C83H132N2O20C41H65NO10C42H67NO10
CAS Number: 168316-95-8
Brands: Natroba
Introduction
Pediculicide.1 2 14
Uses for Spinosad
Pediculosis
Topical treatment of pediculosis capitis (head lice infestation) in adults and children ≥4 years of age.1 2
AAP usually recommends topical permethrin 1% or topical pyrethrins with piperonyl butoxide for initial treatment;3 some clinicians suggest spinosad 0.9% suspension may be an alternative, especially for permethrin-resistant pediculosis capitis.2 11 13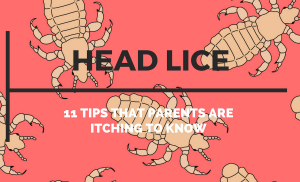 Spinosad Dosage and Administration
General
Measures to Avoid Reinfestation and Transmission
To avoid reinfestation or transmission of lice, most experts recommend that clothing, hats, bed linen, and towels that were worn or used by the infested individual during the 2 days prior to treatment be decontaminated (machine-washed in hot water and dried in a hot dryer).1 3 4

Items that cannot be laundered can be dry-cleaned or sealed in a plastic bag for 2 weeks.3 4

Decontaminate combs, brushes, and hair clips used by the infested individual by soaking in hot water (>54°C) for 5–10 minutes.1 3 4

Thoroughly vacuum car seats, upholstered furniture, and floors of rooms inhabited by infested individual.3 4 Fumigation of living areas is not necessary.3 4

Evaluate other family members and close contacts of the infested individual and treat if lice infestation is present.3 4 Some clinicians suggest treating family members who share a bed with the infested individual, even if no live lice are found on this family member.3 4 Ideally, treat all infested household members and close contacts at the same time.4

Use of fine-toothed or nit comb to remove any remaining nits (eggs) or nit shells from the hair1 3 4 is not necessary following application of spinosad.1 2 11 Some clinicians do not consider nit removal necessary since only live lice can be transmitted, but recommend it for aesthetic reasons and to decrease diagnostic confusion and unnecessary retreatment.3 Other clinicians recommend removal of nits (especially those within 1 cm of the scalp) to decrease risk of reinfestation since no pediculicide is 100% ovicidal and potentially viable nits may remain on the hair after treatment.3 Although many schools will not allow children with nits to attend, AAP and other experts consider these no-nit policies excessive.3
Administration
Topical Administration
Apply topically to scalp and scalp hair as a 0.9% suspension.1
For external use only.1 Do not administer orally or intravaginally; do not apply topically to eyes.1
Shake well immediately prior to use.1
Apply to dry scalp, and then dry hair, in amount sufficient to completely saturate scalp and hair.1 (See Dosage under Dosage and Administration.) Leave suspension on hair and scalp for 10 minutes, then thoroughly rinse off with warm (not hot) water.1 3 Minimize exposing other areas of skin by performing rinse at a sink (rather than in shower or bath).3 Hair may be shampooed after suspension is rinsed off.1
Avoid contact with eyes.1 Eyes should be closed tightly and covered with a soft towel or washcloth while the suspension is applied to or washed off of scalp hair.1 If contact with the eyes occurs, immediately flush with water.1
Supervise pediatric patients during application;1 an adult should apply and rinse the suspension for the child.1
Wash hands thoroughly after applying suspension.1
Dosage
Pediatric Patients
Pediculosis
Pediculosis Capitis (Head Lice Infestation)
Topical
Children ≥4 years of age: 1 or 2 applications given 7 days apart.1 Second application necessary only if live lice are observed 7 days after initial application.1
Apply to dry scalp and scalp hair in an amount sufficient to thoroughly saturate hair and scalp.1 Amount required depends on hair length; very thick, medium-length hair or long hair may require up to a full bottle (120 mL).1 After 10 minutes, thoroughly rinse suspension off with warm water.1 (See Administration under Dosage and Administration.)
Adults
Pediculosis
Pediculosis Capitis (Head Lice Infestation)
Topical
1 or 2 applications given 7 days apart.1 Second application necessary only if live lice are observed 7 days after initial application.1
Apply to dry scalp and scalp hair in an amount sufficient to thoroughly saturate hair and scalp.1 Amount required depends on hair length; very thick, medium-length hair or long hair may require up to a full bottle (120 mL).1 After 10 minutes, thoroughly rinse suspension off with warm water.1 (See Administration under Dosage and Administration.)
Prescribing Limits
Pediatric Patients
Pediculosis
Pediculosis Capitis (Head Lice Infestation)
Topical
120 mL.1
Adults
Pediculosis
Pediculosis Capitis (Head Lice Infestation)
Topical
120 mL.1
Special Populations
No special population dosage recommendations.1
Cautions for Spinosad
Contraindications
No known contraindications.1
Warnings/Precautions
Warnings
Benzyl Alcohol Toxicity
Contains benzyl alcohol; administration of IV injections preserved with benzyl alcohol has been associated with serious adverse reactions (e.g., gasping syndrome) and death in neonates and low-birthweight infants†.1 Syndrome consists of metabolic acidosis, gasping respirations, progressive hypotension, seizures, CNS depression, intracranial hemorrhage, and death in preterm, low-birthweight infants.1 10
Extent of systemic exposure to benzyl alcohol following topical application of spinosad 0.9% suspension is not known; possible increased systemic absorption in neonates and infants <6 months of age.1 Lower limit for toxicity is unknown.1 (See Pediatric Use under Cautions.)
Specific Populations
Pregnancy
Category B.1
Lactation
No evidence that spinosad is systemically absorbed following topical application; not expected to be present in breast milk.1
Spinosad 0.9% topical suspension contains benzyl alcohol; not known if benzyl alcohol is distributed into milk following topical application of the suspension.1
Use with caution in nursing women.1 If used in a lactating woman, she may choose to pump and discard breast milk for 8 hours (i.e., 5 half-lives of benzyl alcohol) after use to avoid infant ingestion of benzyl alcohol.1 (See Benzyl Alcohol Toxicity under Cautions.)
Pediatric Use
Safety not established in children <4 years of age.1
Because spinosad 0.9% topical suspension contains benzyl alcohol, do not use in infants <6 months of age.1 (See Benzyl Alcohol Toxicity under Cautions.)
Keep out of reach of children;1 use on children only under the direct supervision of an adult.1
Geriatric Use
Insufficient experience in patients ≥65 years of age to determine whether geriatric patients respond differently than younger adults.1
Common Adverse Effects
Application site erythema, ocular erythema, application site irritation.1
Interactions for Spinosad
No formal drug interaction studies to date.1
Spinosad Pharmacokinetics
Absorption
Bioavailability
Apparently not absorbed systemically following topical application.1
In a limited number of children 4–15 years of age no detectable plasma spinosad concentrations (quantifiable limit 3 ng/mL) observed after topical application of the suspension.1
Commercially available suspension contains benzyl alcohol; bioavailability of benzyl alcohol following topical application of the suspension not evaluated.1
Stability
Storage
Topical
Suspension
25°C (may be exposed to 15–30°C).1
Keep out of reach of children.1 (See Pediatric Use under Cautions.)
Actions and Spectrum
Spinosad is a 5:1 mixture of spinosyn A and spinosyn D, natural macrocyclic lactones derived from fermentation of Saccharopolyspora spinosa, a soil actinomycete.1 2 5 8 9 12

Insecticide used as a topical pediculicide.1 2 14

Interferes with nicotinic acetylcholine receptors and, to a lesser extent, γ-amino butyric acid (GABA) receptors in insects, including lice.1 2 5 8 9 12 Causes extended periods of neuronal hyperexcitation that result in louse paralysis, inability to feed, and death.1 2 5 8 9 12

Ovicidal at all stages of louse egg development.5 7 Spinosad-resistant lice not documented to date.11

Active against permethrin-resistant human head lice.5 13 Cross-resistance with other pediculicides not expected.5 13
Advice to Patients
Advise patients to follow application instructions, including amount of suspension to apply, how long to leave on hair, and how to remove.1 Importance of second application if live lice are present 7 days after initial application.1

Advise patients that the suspension is for topical use on scalp and scalp hair only.1

Importance of avoiding contact with eyes.1 Advise patients to rinse thoroughly with water if drug gets in or near the eyes.1

Advise patients that spinosad 0.9% topical suspension should not be administered orally.1 If inadvertently ingested, patient should seek immediate medical attention.1

Importance of washing hands after application.1

Importance of keeping out of reach of children; use on children only under the direct supervision of an adult.1

Importance of informing clinician of existing dermatologic conditions or sensitivities prior to treatment.1

Importance of women informing their clinician if they are or plan to become pregnant or plan to breast-feed.1

Importance of informing clinician of existing or contemplated concomitant therapy, including prescription and OTC drugs and dietary or herbal supplements, as well as any concomitant illnesses.1

Importance of informing patients of other important precautionary information.1 (See Cautions.)
Preparations
Excipients in commercially available drug preparations may have clinically important effects in some individuals; consult specific product labeling for details.
Please refer to the ASHP Drug Shortages Resource Center for information on shortages of one or more of these preparations.
Spinosad

| Routes | Dosage Forms | Strengths | Brand Names | Manufacturer |
| --- | --- | --- | --- | --- |
| Topical | Suspension | 0.9% | Natroba | ParaPRO |
AHFS DI Essentials. © Copyright 2018, Selected Revisions February 1, 2012. American Society of Health-System Pharmacists, Inc., 4500 East-West Highway, Suite 900, Bethesda, Maryland 20814.
† Use is not currently included in the labeling approved by the US Food and Drug Administration.
References
1. ParaPRO LLC. Natroba (spinosad) topical suspension prescribing information. Carmel, IN; 2011 Jan.
2. Stough D, Shellabarger S, Quiring J et al. Efficacy and safety of spinosad and permethrin creme rinses for pediculosis capitis (head lice). Pediatrics. 2009; 124:e389-95. [PubMed 19706558]
3. Frankowski BL, Bocchini JA, Council on School Health and Committee on Infectious Diseases. Head lice. Pediatrics. 2010; 126:392-403. [PubMed 20660553]
4. Centers for Disease Control and Prevention. Head lice treatment. From CDC website. Accessed 2011 Oct 3.
5. McCormack PL. Spinosad: in pediculosis capitis. Am J Clin Dermatol. 2011; 12:349-53. [PubMed 21834600]
6. Woods DJ, Vaillancourt VA, Wendt JA et al. Discovery and development of veterinary antiparasitic drugs: past, present and future. Future Med Chem. 2011; 3:887-96. [PubMed 21644834]
7. Cueto GM, Zerba E, Picollo MI. Embryonic development of human lice: rearing conditions and susceptibility to spinosad. Mem Inst Oswaldo Cruz. 2006; 101:257-61. [PubMed 16862318]
8. Millar NS, Denholm I. Nicotinic acetylcholine receptors: targets for commercially important insecticides. Invert Neurosci. 2007; 7:53-66. [PubMed 17216290]
9. Huang KX, Xia L, Zhang Y et al. Recent advances in the biochemistry of spinosyns. Appl Microbiol Biotechnol. 2009; 82:13-23. [PubMed 19082588]
10. Nair B. Final report on the safety assessment of Benzyl Alcohol, Benzoic Acid, and Sodium Benzoate. Int J Toxicol. 2001; 20 Suppl 3:23-50. [PubMed 11766131]
11. Cole SW, Lundquist LM. Spinosad for treatment of head lice infestation. Ann Pharmacother. 2011; 45:954-9. [PubMed 21750308]
12. Sparks TC, Crouse GD, Durst G. Natural products as insecticides: the biology, biochemistry and quantitative structure-activity relationships of spinosyns and spinosoids. Pest Manag Sci. 2001; 57:896-905. [PubMed 11695182]
13. Mougabure Cueto G, Zerba EN, Picollo MI. Permethrin-resistant head lice (Anoplura: Pediculidae) in Argentina are susceptible to spinosad. J Med Entomol. 2006; 43:634-5. [PubMed 16739427]
14. Walker S. Center for Drug Evaluation and Research. Drug approval package: spinosad: summary review. From FDA website. Accessed 2011 Dec 14.
More about spinosad topical
Consumer resources
Professional resources
Other brands: Natroba
Related treatment guides