The originating document has been archived. We cannot confirm the completeness, accuracy and currency of the content.
sunitinib (Oral route)
soo-NI-ti-nib MAL-ate
Oral route(Capsule)
Severe hepatotoxicity, including fatalities, has been reported .
Medically reviewed on April 30, 2018.
Commonly used brand name(s)
In the U.S.
Available Dosage Forms:
Therapeutic Class: Antineoplastic Agent
Pharmacologic Class: Sunitinib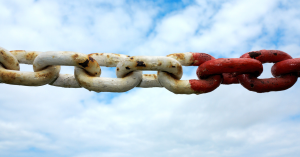 Uses For sunitinib malate
Sunitinib belongs to the group of medicines known as antineoplastics. It is used to treat a gastrointestinal stromal tumor (GIST) after a medicine called imatinib did not work very well. It may also be used when patients are not able to take imatinib. GIST is a group of cancer cells that start growing in the wall of the stomach, intestines, or rectum. Sunitinib is also used to treat advanced (late-stage) kidney cancer.
Sunitinib is also used to treat a type of pancreatic cancer called pancreatic neuroendocrine tumor (pNET), that cannot be surgically removed and is locally advanced or metastatic (cancer that has spread).
Sunitinib interferes with the growth of cancer cells, which are eventually destroyed. Since the growth of normal body cells may also be affected by sunitinib, other effects will also occur. Some of these may be serious and must be reported to your doctor. Other effects, like hair loss, may not be serious but may cause concern. Some effects may not occur for months or years after the medicine is used.
Before you begin treatment with sunitinib, you and your doctor should talk about the benefits sunitinib malate will do as well as the risks of using it.
sunitinib malate is available only with your doctor's prescription.
Before Using sunitinib malate
In deciding to use a medicine, the risks of taking the medicine must be weighed against the good it will do. This is a decision you and your doctor will make. For sunitinib malate, the following should be considered:
Allergies
Tell your doctor if you have ever had any unusual or allergic reaction to sunitinib malate or any other medicines. Also tell your health care professional if you have any other types of allergies, such as to foods, dyes, preservatives, or animals. For non-prescription products, read the label or package ingredients carefully.
Pediatric
Appropriate studies have not been performed on the relationship of age to the effects of sunitinib in the pediatric population. Safety and efficacy have not been established.
Geriatric
Appropriate studies performed to date have not demonstrated geriatric-specific problems that would limit the usefulness of sunitinib in the elderly.
Pregnancy
| | Pregnancy Category | Explanation |
| --- | --- | --- |
| All Trimesters | D | Studies in pregnant women have demonstrated a risk to the fetus. However, the benefits of therapy in a life threatening situation or a serious disease, may outweigh the potential risk. |
Breast Feeding
There are no adequate studies in women for determining infant risk when using this medication during breastfeeding. Weigh the potential benefits against the potential risks before taking this medication while breastfeeding.
Interactions with Medicines
Although certain medicines should not be used together at all, in other cases two different medicines may be used together even if an interaction might occur. In these cases, your doctor may want to change the dose, or other precautions may be necessary. When you are taking sunitinib malate, it is especially important that your healthcare professional know if you are taking any of the medicines listed below. The following interactions have been selected on the basis of their potential significance and are not necessarily all-inclusive.
Using sunitinib malate with any of the following medicines is not recommended. Your doctor may decide not to treat you with this medication or change some of the other medicines you take.
Amifampridine
Bepridil
Cisapride
Colchicine
Dronedarone
Fluconazole
Ketoconazole
Mesoridazine
Nelfinavir
Pimozide
Piperaquine
Posaconazole
Sparfloxacin
Terfenadine
Thioridazine
Ziprasidone
Using sunitinib malate with any of the following medicines is usually not recommended, but may be required in some cases. If both medicines are prescribed together, your doctor may change the dose or how often you use one or both of the medicines.
Alfuzosin
Amiodarone
Amitriptyline
Amoxapine
Anagrelide
Apixaban
Apomorphine
Aprepitant
Aripiprazole
Arsenic Trioxide
Asenapine
Astemizole
Atazanavir
Azithromycin
Bedaquiline
Boceprevir
Bretylium
Buserelin
Carbamazepine
Ceritinib
Chloroquine
Chlorpromazine
Ciprofloxacin
Citalopram
Clarithromycin
Clomipramine
Clozapine
Cobicistat
Conivaptan
Crizotinib
Cyclobenzaprine
Dabigatran Etexilate
Dabrafenib
Darunavir
Dasabuvir
Dasatinib
Degarelix
Delamanid
Desipramine
Deslorelin
Dexamethasone
Disopyramide
Dofetilide
Dolasetron
Domperidone
Donepezil
Droperidol
Erythromycin
Escitalopram
Eslicarbazepine Acetate
Fingolimod
Flecainide
Fluoxetine
Formoterol
Fosaprepitant
Fosphenytoin
Gatifloxacin
Gemifloxacin
Gonadorelin
Goserelin
Granisetron
Halofantrine
Haloperidol
Histrelin
Hydroxychloroquine
Ibutilide
Idelalisib
Iloperidone
Imipramine
Indinavir
Itraconazole
Ivabradine
Lapatinib
Leuprolide
Levofloxacin
Lopinavir
Lumefantrine
Mefloquine
Methadone
Metronidazole
Mifepristone
Mitotane
Morphine
Morphine Sulfate Liposome
Moxifloxacin
Nafarelin
Nefazodone
Nilotinib
Norfloxacin
Nortriptyline
Octreotide
Ofloxacin
Ombitasvir
Ondansetron
Paliperidone
Panobinostat
Paritaprevir
Pasireotide
Pazopanib
Perflutren Lipid Microsphere
Phenobarbital
Phenytoin
Primidone
Procainamide
Prochlorperazine
Promethazine
Propafenone
Protriptyline
Quetiapine
Quinidine
Quinine
Ranolazine
Rifabutin
Rifampin
Rifapentine
Ritonavir
Salmeterol
Saquinavir
Sevoflurane
Siltuximab
Sodium Phosphate
Sodium Phosphate, Dibasic
Sodium Phosphate, Monobasic
Solifenacin
Sorafenib
Sotalol
St John's Wort
Tacrolimus
Telavancin
Telithromycin
Tetrabenazine
Tizanidine
Topotecan
Toremifene
Trazodone
Trifluoperazine
Trimipramine
Triptorelin
Vandetanib
Vardenafil
Vemurafenib
Vilanterol
Vinflunine
Voriconazole
Interactions with Food/Tobacco/Alcohol
Certain medicines should not be used at or around the time of eating food or eating certain types of food since interactions may occur. Using alcohol or tobacco with certain medicines may also cause interactions to occur. The following interactions have been selected on the basis of their potential significance and are not necessarily all-inclusive.
Other Medical Problems
The presence of other medical problems may affect the use of sunitinib malate. Make sure you tell your doctor if you have any other medical problems, especially:
Bleeding problems or
Bradycardia (very slow heart beat), history of or
Congestive heart failure, history of or
Diabetes or
Heart attack, recent or
Heart disease (eg, cardiomyopathy, myocardial ischemia), history of or
Heart rhythm problems (eg, QT prolongation), history of or
Hypertension (high blood pressure) or
Kidney problems (other than cancer) or
Liver problems or
Proteinuria (protein in the urine) or
Seizures or
Stomach problems (eg, perforation, ulcers) or
Thyroid problems—Use with caution. May make these conditions worse.
Dental or tooth problems or
Dental procedures or
Dental surgery—May increase risk for severe jaw problems.
Hypokalemia (low potassium in the blood) or
Hypomagnesemia (low magnesium in the blood)—May cause side effects to become worse.
Infection, severe or
Surgery or
Trauma—These conditions may cause adrenal gland problems.
Proper Use of sunitinib malate
Your doctor will tell you how much of sunitinib malate to use and how often. Your dose may need to be changed several times in order to find out what works best for you. Do not use more medicine or use it more often than your doctor tells you to.
sunitinib malate comes with a Medication Guide. Read and follow the instructions carefully. Ask your doctor if you have any questions.
You may take sunitinib malate with or without food. Do not open the capsules.
Grapefruit and grapefruit juice may cause you to have too much of sunitinib malate in the blood. You should not eat grapefruit or drink grapefruit juice while you are taking sunitinib malate.
Dosing
The dose of sunitinib malate will be different for different patients. Follow your doctor's orders or the directions on the label. The following information includes only the average doses of sunitinib malate. If your dose is different, do not change it unless your doctor tells you to do so.
The amount of medicine that you take depends on the strength of the medicine. Also, the number of doses you take each day, the time allowed between doses, and the length of time you take the medicine depend on the medical problem for which you are using the medicine.
For oral dosage form (capsules):

For the treatment of GIST and kidney cancer:

Adults—50 milligrams (mg) once a day for 4 weeks. This is followed by 2 weeks without medicine. Your doctor may tell you to repeat this cycle.
Children—Use and dose must be determined by your doctor.

For the treatment of advanced pancreatic cancer or pancreatic neuroendocrine tumor (pNET):

Adults—37.5 milligrams (mg) once a day. Your doctor may increase your dose as needed. However, the dose is usually not more than 50 mg per day.
Children—Use and dose must be determined by your doctor.
Missed Dose
sunitinib malate needs to be given on a fixed schedule. If you miss a dose, call your doctor, home health caregiver, or treatment clinic for instructions.
Storage
Store the medicine in a closed container at room temperature, away from heat, moisture, and direct light. Keep from freezing.
Keep out of the reach of children.
Do not keep outdated medicine or medicine no longer needed.
Ask your healthcare professional how you should dispose of any medicine you do not use.
Precautions While Using sunitinib malate
It is very important that your doctor check your progress at regular visits to see if the medicine is working properly. Blood and urine tests may be needed to check for unwanted effects.
If you are a woman who can get pregnant, your doctor may do tests to make sure you are not pregnant before starting sunitinib treatment.
Using sunitinib malate while you are pregnant can harm your unborn baby. Use an effective form of birth control to keep from getting pregnant. If you think you have become pregnant while using the medicine, tell your doctor right away.
Cancer medicines can cause nausea or vomiting in most people, sometimes even after receiving medicines to prevent it. Ask your doctor or nurse about other ways to control these unwanted effects.
Check with your doctor right away if you have pain or tenderness in the upper stomach, pale stools, dark urine, loss of appetite, nausea, unusual tiredness or weakness, or yellow eyes or skin. These could be symptoms of a serious liver problem.
Check with your doctor right away if you are rapidly gaining weight or have chest pain or discomfort, extreme tiredness or weakness, irregular breathing, uneven heartbeats, or excessive swelling of the hands, wrist, ankles, or feet. These may be symptoms of a heart problem.
Contact your doctor right away if you have any changes to your heart rhythm. You might feel dizzy or faint, or you might have a fast, pounding, or uneven heartbeat. Make sure your doctor knows if you or anyone in your family has ever had a heart rhythm problem such as QT prolongation.
sunitinib malate may also increase your risk of bleeding and cause delay in wound healing. Check with your doctor immediately if you notice any unusual bleeding or bruising, black, tarry stools, blood in the urine or stools, or pinpoint red spots on your skin.
It is important that you check with your doctor before having any dental procedures or surgeries done, or are receiving bisphosphonates (eg, alendronate, ibandronate, risedronate, Actonel®, Boniva®, Fosamax®, Zometa®) while you are receiving sunitinib. Tell your doctor right away if you have jaw tightness, swelling, numbing, or pain or a loose tooth. This could be symptoms of a severe problem of your jaw.
sunitinib malate may cause a serious type of reaction called tumor lysis syndrome. Your doctor may give you a medicine to help prevent this. Call your doctor right away if you have a decrease or change in urine amount, joint pain, stiffness, or swelling, lower back, side, or stomach pain, a rapid weight gain, swelling of the feet or lower legs, or unusual tiredness or weakness.
Thrombotic microangiopathy (damage of smallest blood vessels) may occur while you are using sunitinib malate. Tell your doctor right away if you have the following symptoms: a fever, tiredness, confusion, loss of vision, or seizures.
Serious skin reactions can occur with sunitinib malate. Check with your doctor right away if you have blistering, peeling, or loose skin, red skin lesions, severe acne or skin rash, sores or ulcers on the skin, or fever or chills while you are using sunitinib malate.
sunitinib malate may cause hypoglycemia (low blood sugar). Tell your doctor right away if you have notice changes in your blood sugar or you have the following symptoms: shaking, trembling, sweating, fast or pounding heartbeat, faintness or lightheadedness, hunger, confusion.
Make sure any doctor or dentist who treats you knows that you are using sunitinib malate. You may need to stop using sunitinib malate several days before having surgery or medical tests.
Do not take other medicines unless they have been discussed with your doctor. This includes prescription or nonprescription (over-the-counter [OTC]) medicines and herbal (eg, St. John's wort) or vitamin supplements.
sunitinib malate Side Effects
Along with its needed effects, a medicine may cause some unwanted effects. Although not all of these side effects may occur, if they do occur they may need medical attention.
Check with your doctor immediately if any of the following side effects occur:
More common
Bleeding gums
bloating or swelling of the face, arms, hands, fingers, lower legs, or feet
blurred vision
chest pain
chills
confusion
coughing up blood
cracked lips
decreased urination
decreased urine output
diarrhea
difficulty with breathing or swallowing
dilated neck veins
dizziness
dry mouth
extreme fatigue
fainting
fast, slow, or irregular heartbeat
fever
headache
increased menstrual flow or vaginal bleeding
irregular breathing
labored breathing
lightheadedness
nervousness
nosebleeds
paralysis
pounding in the ears
prolonged bleeding from cuts
rapid breathing
rapid weight gain
red or black, tarry stools
red or dark brown urine
sores, ulcers, or white spots on the lips, tongue, or inside the mouth
sunken eyes
swelling or inflammation of the mouth
thirst
tightness in the chest
tingling of the hands or feet
troubled breathing
unusual tiredness or weakness
unusual weight gain or loss
wrinkled skin
yellow eyes or skin
Less common
Bleeding from the rectum
bleeding from wounds
constipation
depressed mood
dry skin and hair
feeling cold
hair loss
hoarseness or husky voice
indigestion
loss of appetite
muscle cramps and stiffness
nausea
pain in the chest, groin, or legs, especially the calves
pain in the stomach, side, or abdomen, possibly radiating to the back
severe stomach pain
severe, sudden headache
slurred speech
sudden loss of coordination
sudden, severe weakness or numbness in the arm or leg
vision changes
vomiting
vomiting of blood or material that looks like coffee grounds
Rare
Back pain
chest discomfort
cloudy or bloody urine
convulsions
darkening of the skin
drowsiness
general feeling of tiredness or weakness
irregular or slow heart rate
light-colored stools
mental depression
skin rash
stomach pain, continuing
Incidence not known
Blistering, peeling, or loosening of the skin
cloudy urine
cough
coughing up blood
dark-colored urine
heavy jaw feeling
increased thirst
itching
joint pain, stiffness, or swelling
loosening of a tooth
lower back or side pain
muscle cramps or spasms
muscular pain, tenderness, wasting, or weakness
pain, swelling, or numbness in the mouth or jaw
painful or difficult urination
pale skin
red skin lesions, often with a purple center
sore throat
sudden, severe chest pain
unusual bleeding or bruising
weight gain
Some side effects may occur that usually do not need medical attention. These side effects may go away during treatment as your body adjusts to the medicine. Also, your health care professional may be able to tell you about ways to prevent or reduce some of these side effects. Check with your health care professional if any of the following side effects continue or are bothersome or if you have any questions about them:
More common
Acid or sour stomach
belching
blistering, peeling, redness, or swelling of the palms, hands, or bottoms of the feet
change in color of the treated skin
change in taste
difficulty with moving
discouragement
excess air or gas in the stomach or intestines
feeling sad or empty
full feeling
hair color changes
hair loss or thinning of the hair
heartburn
irritability
lack of appetite
lack or loss of strength
loss of interest or pleasure
muscle aches or pains
numbness, pain, tingling, or unusual sensations in the palms of the hands or bottoms of the feet
pain or burning in the throat
passing gas
stomach discomfort, upset, or pain
swollen joints
trouble concentrating
trouble sleeping
Other side effects not listed may also occur in some patients. If you notice any other effects, check with your healthcare professional.
Call your doctor for medical advice about side effects. You may report side effects to the FDA at 1-800-FDA-1088.
See also: Side effects (in more detail)
Further information
Always consult your healthcare provider to ensure the information displayed on this page applies to your personal circumstances.
Copyright 2016 Truven Health Analytics, Inc. All Rights Reserved.
More about sunitinib
Consumer resources
Other brands: Sutent
Professional resources
Related treatment guides