Bcg Vaccine Freeze Dried (Intradermal)
Generic Name: bacillus of calmette and guerin vaccine, live (Intradermal route)
ba-SILL-us of KAL-met and GARE-in VAX-een, lyve
Commonly used brand name(s)
In the U.S.
In Canada
Available Dosage Forms:
Therapeutic Class: Vaccine
Uses For Bcg Vaccine Freeze Dried
Bacillus Calmette-Guérin (BCG) vaccine is given by injection to help prevent tuberculosis (TB). TB is a serious disease that can cause severe illness. It is spread by close contact with people who already have TB, such as people living in the same house. Some infected people do not appear to be sick, but they can still spread TB to others. BCG vaccine does not provide 100% protection. Therefore it is important to avoid people with TB, even if you have received the vaccine.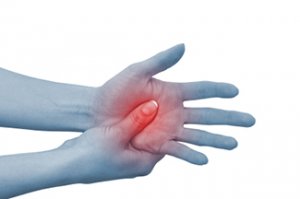 BCG vaccine is to be administered only by or under the direct supervision of a doctor.
Before Using Bcg Vaccine Freeze Dried
In deciding to use a medicine, the risks of taking the medicine must be weighed against the good it will do. This is a decision you and your doctor will make. For this medicine, the following should be considered:
Allergies
Tell your doctor if you have ever had any unusual or allergic reaction to this medicine or any other medicines. Also tell your health care professional if you have any other types of allergies, such as to foods, dyes, preservatives, or animals. For non-prescription products, read the label or package ingredients carefully.
Pediatric
BCG vaccine has been used widely in children, and it has not been reported to cause different side effects or problems in children than it does in adults.
Geriatric
Many medicines have not been studied specifically in older people. Therefore, it may not be known whether they work exactly the same way they do in younger adults or if they cause different side effects or problems in older people. There is no specific information comparing use of BCG vaccine in the elderly with use in other age groups.
Pregnancy
| | Pregnancy Category | Explanation |
| --- | --- | --- |
| All Trimesters | C | Animal studies have shown an adverse effect and there are no adequate studies in pregnant women OR no animal studies have been conducted and there are no adequate studies in pregnant women. |
Breast Feeding
Studies in women suggest that this medication poses minimal risk to the infant when used during breastfeeding.
Interactions with Medicines
Although certain medicines should not be used together at all, in other cases two different medicines may be used together even if an interaction might occur. In these cases, your doctor may want to change the dose, or other precautions may be necessary. When you are receiving this medicine, it is especially important that your healthcare professional know if you are taking any of the medicines listed below. The following interactions have been selected on the basis of their potential significance and are not necessarily all-inclusive.
Using this medicine with any of the following medicines is not recommended. Your doctor may decide not to treat you with this medication or change some of the other medicines you take.
Using this medicine with any of the following medicines is usually not recommended, but may be required in some cases. If both medicines are prescribed together, your doctor may change the dose or how often you use one or both of the medicines.
Abarelix
Abiraterone
Aclarubicin
Adalimumab
Ado-Trastuzumab Emtansine
Afatinib
Aflibercept
Aldesleukin
Alectinib
Alemtuzumab
Alitretinoin
Altretamine
Amifostine
Aminolevulinic Acid
Amonafide
Amsacrine
Anastrozole
Arsenic Trioxide
Asparaginase
Asparaginase Erwinia Chrysanthemi
Axitinib
Azacitidine
Azathioprine
Bazedoxifene
Belinostat
Bendamustine
Bevacizumab
Bexarotene
Bicalutamide
Bleomycin
Blinatumomab
Bortezomib
Bosutinib
Brentuximab Vedotin
Broxuridine
Busulfan
Buthionine Sulfoximine
Cabazitaxel
Cabozantinib
Capecitabine
Carboplatin
Carfilzomib
Carmustine
Catumaxomab
Ceritinib
Certolizumab Pegol
Cetuximab
Chlorambucil
Chromic Phosphate P 32
Cisplatin
Cladribine
Clofarabine
Cobimetinib
Conjugated Estrogens
Crisnatol
Crizotinib
Croconazole
Cyclophosphamide
Cyproterone
Cytarabine
Cytarabine Liposome
Dabrafenib
Dacarbazine
Dactinomycin
Daratumumab
Darbepoetin Alfa
Dasatinib
Daunorubicin
Daunorubicin Citrate Liposome
Decitabine
Degarelix Acetate
Denileukin Diftitox
Dexrazoxane
Dinutuximab
Docetaxel
Doxifluridine
Doxorubicin
Doxorubicin Hydrochloride Liposome
Dutasteride
Edatrexate
Edrecolomab
Elotuzumab
Enzalutamide
Epirubicin
Eribulin
Erlotinib
Estramustine
Etanercept
Etanidazole
Etoposide
Everolimus
Exemestane
Fadrozole
Finasteride
Fingolimod
Floxuridine
Fludarabine
Fluorouracil
Flutamide
Formestane
Fotemustine
Fulvestrant
Gallium Nitrate
Gefitinib
Gemcitabine
Gemtuzumab Ozogamicin
Gimeracil
Glucarpidase
Golimumab
Histrelin
Hydroxyurea
Ibritumomab Tiuxetan
Ibrutinib
Idarubicin
Idelalisib
Ifosfamide
Imatinib
Immune Globulin
Infliximab
Interleukin-3
Ipilimumab
Irinotecan
Irofulven
Ixabepilone
Ixazomib
Lapatinib
Leflunomide
Lenalidomide
Lentinan
Lenvatinib
Letrozole
Leucovorin
Leuprolide
Levamisole
Levoleucovorin
Liarozole
Lomustine
Lonidamine
Masoprocol
Mechlorethamine
Melanoma Vaccine
Melatonin
Melphalan
Mercaptopurine
Mesna
Methotrexate
Methyl Aminolevulinate
Mifamurtide
Mitoguazone
Mitolactol
Mitomycin
Mitotane
Mitoxantrone
Mycophenolic Acid
Necitumumab
Nelarabine
Nilotinib
Nilutamide
Nivolumab
Nolatrexed
Obinutuzumab
Ofatumumab
Olaparib
Omacetaxine Mepesuccinate
Osimertinib
Ospemifene
Oteracil
Oxaliplatin
Paclitaxel
Paclitaxel Protein-Bound
Palbociclib
Palifermin
Panitumumab
Panobinostat
Pazopanib
Pegademase Bovine
Pegaptanib
Pegaspargase
Pegvisomant
Pembrolizumab
Pemetrexed
Pentostatin
Peplomycin
Pertuzumab
Picibanil
Pipobroman
Pirarubicin
Piritrexim
Pixantrone
Plerixafor
Plicamycin
Pomalidomide
Ponatinib
Porfimer
Pralatrexate
Procarbazine
Radium Ra 223 Dichloride
Raloxifene
Raltitrexed
Ramucirumab
Ranibizumab
Rasburicase
Regorafenib
Rilonacept
Rituximab
Romidepsin
Ruxolitinib
Samarium Sm 153 Lexidronam
Secukinumab
Siltuximab
Sipuleucel-T
Sirolimus
Somatostatin
Sonidegib
Sorafenib
Streptozocin
Strontium 89
Sunitinib
Talimogene Laherparepvec
Tamoxifen
Teceleukin
Tegafur
Temoporfin
Temozolomide
Temsirolimus
Teniposide
Teriflunomide
Testolactone
Thalidomide
Thioguanine
Thiotepa
Tipiracil
Tirapazamine
Topotecan
Toremifene
Tositumomab
Trabectedin
Trametinib Dimethyl Sulfoxide
Trastuzumab
Treosulfan
Trifluridine
Trimetrexate
Trofosfamide
Uracil Mustard
Ustekinumab
Valrubicin
Valspodar
Vandetanib
Vemurafenib
Venetoclax
Verteporfin
Vinblastine
Vincristine
Vincristine Sulfate Liposome
Vindesine
Vinflunine
Vinorelbine
Vismodegib
Vorinostat
Vorozole
Ziv-Aflibercept
Using this medicine with any of the following medicines may cause an increased risk of certain side effects, but using both drugs may be the best treatment for you. If both medicines are prescribed together, your doctor may change the dose or how often you use one or both of the medicines.
Interactions with Food/Tobacco/Alcohol
Certain medicines should not be used at or around the time of eating food or eating certain types of food since interactions may occur. Using alcohol or tobacco with certain medicines may also cause interactions to occur. Discuss with your healthcare professional the use of your medicine with food, alcohol, or tobacco.
Other Medical Problems
The presence of other medical problems may affect the use of this medicine. Make sure you tell your doctor if you have any other medical problems, especially:
Fever—If an infection is present, the chance of side effects from BCG vaccine may be increased
Immunity problems—BCG vaccine may not work properly in persons with decreased natural immunity; also, the risk of side effects from BCG vaccine may be increased.
Widespread skin infections
Proper Use of bacillus of calmette and guerin vaccine, live
This section provides information on the proper use of a number of products that contain bacillus of calmette and guerin vaccine, live. It may not be specific to Bcg Vaccine Freeze Dried. Please read with care.
Dosing
The dose of this medicine will be different for different patients. Follow your doctor's orders or the directions on the label. The following information includes only the average doses of this medicine. If your dose is different, do not change it unless your doctor tells you to do so.
The amount of medicine that you take depends on the strength of the medicine. Also, the number of doses you take each day, the time allowed between doses, and the length of time you take the medicine depend on the medical problem for which you are using the medicine.
Bcg Vaccine Freeze Dried Side Effects
Along with its needed effects, a medicine may cause some unwanted effects. Although not all of these side effects may occur, if they do occur they may need medical attention.
More common
Accumulation of pus
peeling or scaling of the skin
sores at place of injection
sores at different sites of the skin
swollen lymph glands
Rare
Cough
fever
increase in bone pain
skin rash
Other side effects not listed may also occur in some patients. If you notice any other effects, check with your healthcare professional.
Call your doctor for medical advice about side effects. You may report side effects to the FDA at 1-800-FDA-1088.
See also: Side effects (in more detail)
The use of the Truven Health products is at your sole risk. These products are provided "AS IS" and "as available" for use, without warranties of any kind, either express or implied. Truven Health and Drugs.com make no representation or warranty as to the accuracy, reliability, timeliness, usefulness or completeness of any of the information contained in the products. Additionally, TRUVEN HEALTH MAKES NO REPRESENTATION OR WARRANTIES AS TO THE OPINIONS OR OTHER SERVICE OR DATA YOU MAY ACCESS, DOWNLOAD OR USE AS A RESULT OF USE OF THE THOMSON REUTERS HEALTHCARE PRODUCTS. ALL IMPLIED WARRANTIES OF MERCHANTABILITY AND FITNESS FOR A PARTICULAR PURPOSE OR USE ARE HEREBY EXCLUDED. Truven Health does not assume any responsibility or risk for your use of the Truven Health products.
Copyright 2016 Truven Health Analytics, Inc. All Rights Reserved.
More about bcg
Consumer resources
Other brands: Tice BCG, TheraCys
Professional resources
Related treatment guides