Shingrix Vaccine
Generic Name: zoster vaccine (inactivated) (ZOS ter VAX een)
Brand Names: Shingrix
What is Shingrix?
Shingrix is a vaccine used for the prevention of herpes zoster. Herpes zoster is caused by the same virus (varicella) that causes chickenpox in children. When this virus becomes active again in an adult, it can cause herpes zoster, or shingles. Zoster vaccine is a live vaccine that helps prevent shingles.
Shingrix works by exposing you to a small dose of inactive virus, which causes the body to develop immunity to the disease. This vaccine will not treat an active infection that has already developed in the body.
Shingrix is used to prevent herpes zoster virus (shingles) in people age 50 and older.
Shingrix will not treat chickenpox, shingles, or nerve pain caused by shingles (post-herpetic neuralgia).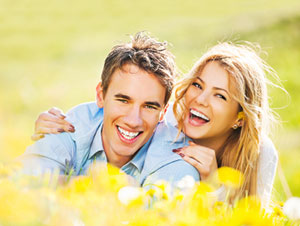 Important information
You should not receive a booster vaccine if you had a life-threatening allergic reaction after the first shot.
Before taking this medicine
You should not receive Shingrix if you have ever had a life-threatening allergic reaction to any vaccine containing zoster virus.
To make sure this vaccine is safe for you, tell your doctor if you have ever had an allergic reaction to any vaccine.
It is not known whether Shingrix is harmful to an unborn baby. Tell your doctor if you are pregnant.
It is not known whether zoster vaccine passes into breast milk or if it could affect the nursing baby. Tell your doctor if you are breast-feeding.
How is Shingrix vaccine given?
Shingrix is given as an injection (shot) into a muscle. You will receive this vaccine in a doctor's office or other clinic setting.
Shingrix is usually given in a series of 2 shots. The second shot may be given any time within 2 to 6 months after the first shot.
You may receive Shingrix at the same time that you get a flu shot.
Read all patient information, medication guides, and instruction sheets provided to you. Ask your doctor or pharmacist if you have any questions.
Usual Adult Dose for Varicella-Zoster -- Prophylaxis:
0.5 mL intramuscularly
-Administer two doses, with the second dose given 2 to 6 months after the first dose

Comments:
-This drug is not indicated for prevention of primary varicella infection (chickenpox).

Use: Prevention of herpes zoster (shingles) in adults aged 50 years and older
See also: Dosage Information (in more detail)
What happens if I miss a dose?
Contact your doctor if you miss a booster dose or if you get behind schedule. The next dose should be given as soon as possible. Be sure to receive all recommended doses of Shingrix or you may not be fully protected against disease.
What happens if I overdose?
An overdose of Shingrix is unlikely to occur.
What should I avoid while taking Shingrix?
Follow your doctor's instructions about any restrictions on food, beverages, or activity.
Shingrix side effects
You should not receive a second Shingrix if you had a life-threatening allergic reaction after the first shot.
Keep track of any and all side effects you have after receiving Shingrix. When you receive a booster dose, you will need to tell the doctor if the previous shot caused any side effects.
Becoming infected with shingles is much more dangerous to your health than receiving the vaccine to protect against it. Like any medicine, this vaccine can cause side effects, but the risk of serious side effects is extremely low.
Get emergency medical help if you have signs of an allergic reaction to Shingrix: hives; difficulty breathing; swelling of your face, lips, tongue, or throat.
Call your doctor at once if you have a high fever.
Common Shingrix side effects include:
headache;

feeling tired;

nausea, vomiting;

fever, shivering; or

pain, redness, or swelling where the shot was given.
This is not a complete list of side effects and others may occur. Call your doctor for medical advice about side effects. You may report vaccine side effects to the US Department of Health and Human Services at 1-800-822-7967.
See also: Side effects (in more detail)
What other drugs will affect Shingrix?
Other drugs may interact with zoster vaccine, including prescription and over-the-counter medicines, vitamins, and herbal products. Tell your doctor about all your current medicines and any medicine you start or stop using.
More about Shingrix (zoster vaccine, inactivated)
Consumer resources
Professional resources
Related treatment guides
Where can I get more information?
Your doctor or pharmacist can provide more information about Shingrix. Additional information is available from your local health department or the Centers for Disease Control and Prevention.
Copyright 1996-2018 Cerner Multum, Inc. Version: 1.01.
Date modified: December 10, 2017
Last reviewed: November 06, 2017